For Immediate Release
Contact: Toni Kuziak, Rebel Marketing Manager: [email protected]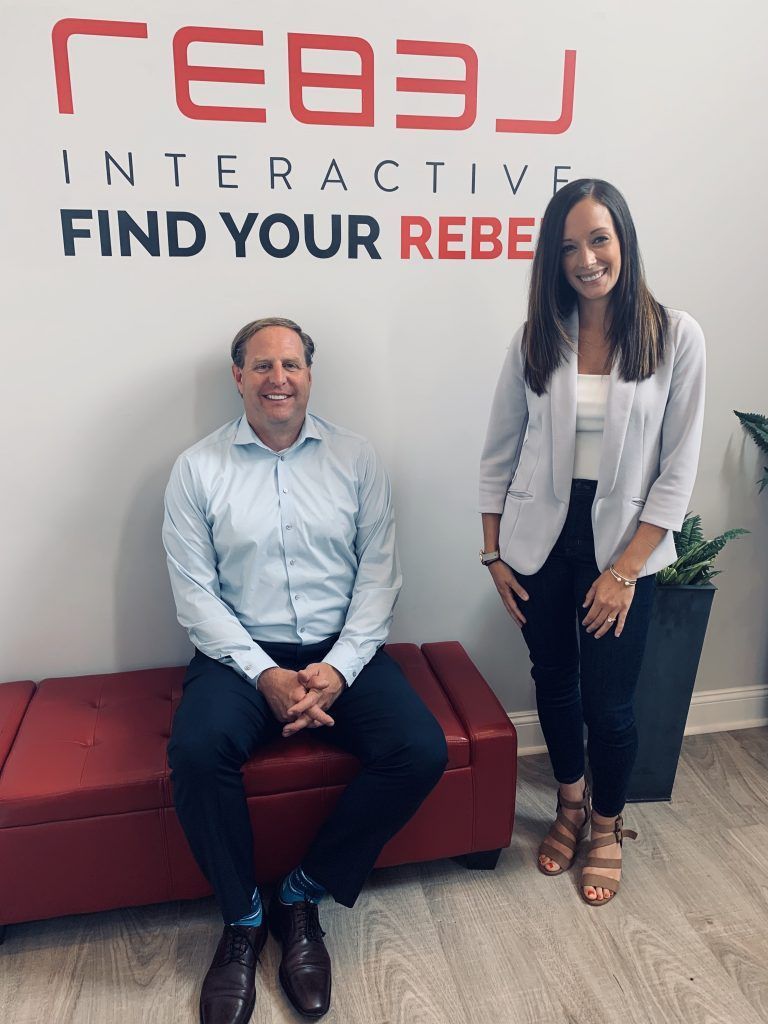 Southington, Conn. — July 22, 2020 — Some years are more consequential than others. And at Rebel Interactive Group, the last two have been momentous, to say the least.
On Friday, July 17, Rebel announced that Allison Minutillo has been named President & Chief Operating Officer of the Hartford County, Connecticut-based digital marketing agency. Allison's meteoric rise at the agency was well-deserved, as she fully embodies its core values: passion, curiosity, creativity, positivity, humble confidence and team empowerment.
Rebel founder and owner Bryn Tindall feels Allison is uniquely suited to the position: "We've meticulously dusted off all aspects of the Rebel business, from process to work quality, and reimagined everything. Having put it all on the table, together, we were able to think critically and create a better way of doing things at Rebel. Her inspirational leadership has created a positive, problem-solving culture that stresses progress over perfection and reinforces our dedication to client success."
Tindall, in his capacity as CEO and Owner, will continue to oversee the strategic direction of Rebel and actively develop new business opportunities, while also focusing on other newly-formed Rebel Realm brands including The Virtuoso Group, led by Jason Pouncy, President; and Throne Technologies, led by Jess Reilly, President.
Allison says: "I am incredibly honored to assume this new role — and excited for the future of Rebel. I truly believe we've ignited a spark in each Rebel through positive leadership, unleashing potential and ideas in a way that many agencies shy away from. The momentum we've experienced the past few years has been intentional, and is only the beginning of Rebel's impact on our clients' businesses and our mark on this world."
About Rebel: Rebel Interactive Group is a digital marketing agency based in Southington, Conn. Rebels ignite inspiration by empowering rebellion: it's the alchemy that occurs when expertise and experimentation are combined. It's audacious. And audacity is contagious. Are you ready to find your Rebel?