Are You Listening to Your Online Reviews?
Do you know what your customers are saying about your business online? If not, now is the time to pay attention.
Online reviews are important for your business because as consumers, we look to them to decide whether a business is worth our time or money. The frequency with which consumers use the internet to find business information on a daily basis is also increasing.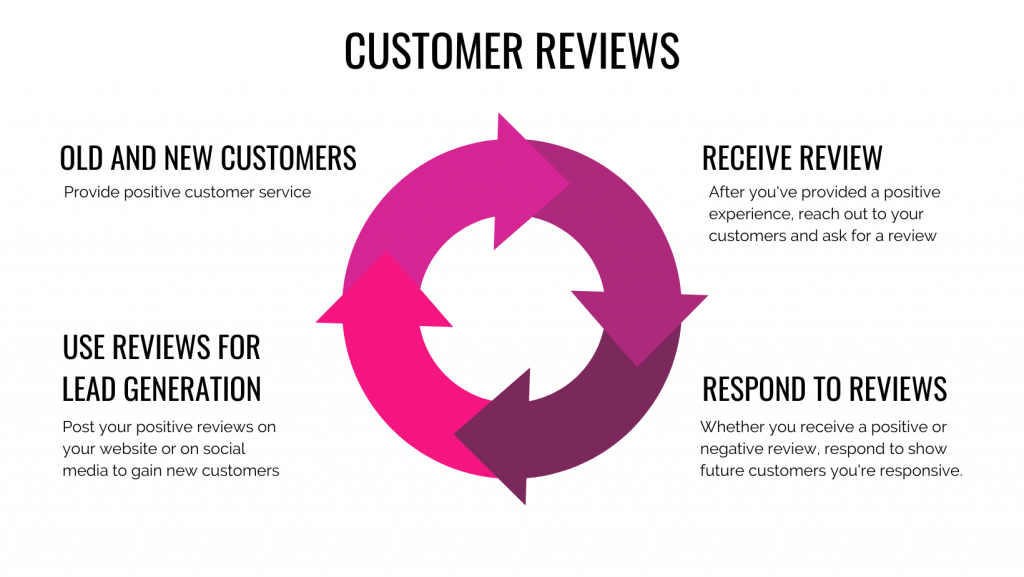 According to BrightLocal's Local Consumer Review Survey, in 2020, 34% of consumers look to the internet daily for local business information, which is up from 33% in 2019. The number for consumers who use the internet multiple times a week for the same purpose went up to 25% in 2020 compared to 16% in 2019. We're seeing more and more consumers move their window-shopping online, but now every business has reviews front and center — for better or worse.
With this continuing rise in online shopping and information-seeking, if a customer's first experience with your brand is reading bad reviews or seeing no reviews at all, that could be reason enough to shop elsewhere.
Reviews and Google
Google takes reviews very seriously. Recently, the stock trading app RobinHood, was "review-bombed" after they closed trading on Gamestop. With this flood of one-star reviews, Google stepped in and actively deleted roughly 100,000 reviews from RobinHood's app on the Google Play store, bringing it back up to a four star rating. Whether or not you agree with Google's decision to save Robinhood's reputation in the Google App Store, it shows Google pays attention to review trends on their platforms.
On Google Search and Maps, reviews play a huge role in your local ranking and where you show up compared to your competitors. Moz reported in 2018 that reviews took responsibility for 15% of a business's ability to rank locally. This includes the number of reviews, how frequently a business attains reviews, as well as the diversity of content within the reviews.
Beyond using online reviews to rank, it's worth keeping in mind what your reviews look like to potential customers. Last summer, Google added positive and negative review attributes to Google My Business depending on the star rating. By highlighting an aspect such as "professionalism," Google has a much better understanding of customer sentiment toward your business.
Customer sentiment isn't just good for users; it can be incredibly helpful for business owners to improve their service. For instance, say you receive multiple poor reviews and attached to each was the attribute "not responsive." By looking into each review with this sentiment you can start to see where the gaps in your business service exist, which provides an opportunity to course-correct and improve your business. As long as they're constructive criticism, this feedback is your customers telling you exactly what they expect when they shop with you and similar businesses.
How Do I Get Online Reviews?
Not every customer is going to leave you a review after interacting with your business. In fact, according to Pew Research's 2016 survey, only 1 in 10 Americans consistently leave a review after using a product or service. With the majority of people not taking the time to review a business on their own, that means it's up to you as a business owner to ask.
When requesting reviews from customers consider how you craft that request. While you can't tell them exactly what to write, think about how you can elicit a response that mentions the product or service your business provided. In the same Local Consumer Survey by BrightLocal, they found that 72% of consumers who were asked to write a review actually left one. So, what's the harm in asking?
As you begin to see reviews come in, it's important to respond to all your reviews, especially the negative ones. By publicly acknowledging someone's poor experience with your business, you're taking the first steps to repair your reputation.
Whether or not you trust reviews online, the reality is consumers are going to leave them anyway; if you're not going to control how you look online, that means someone else will. By focusing on your digital reputation you not only start to manage your business' image online, but you can now listen to what your customers are saying.
—
Sources:
BrightLocal Consumer Review Survey – https://www.brightlocal.com/research/local-consumer-review-survey/
Moz 2018 Local Search Ranking Factors – https://moz.com/local-search-ranking-factors
The Verge, Robinhood Review Bombed – https://www.theverge.com/2021/1/28/22255245/google-deleting-bad-robinhood-reviews-play-store
Review Attributes, GatherUp – https://gatherup.com/blog/google-review-attributes-expand-to-new-categories/
Pew Research – https://www.pewresearch.org/internet/2016/12/19/online-reviews/