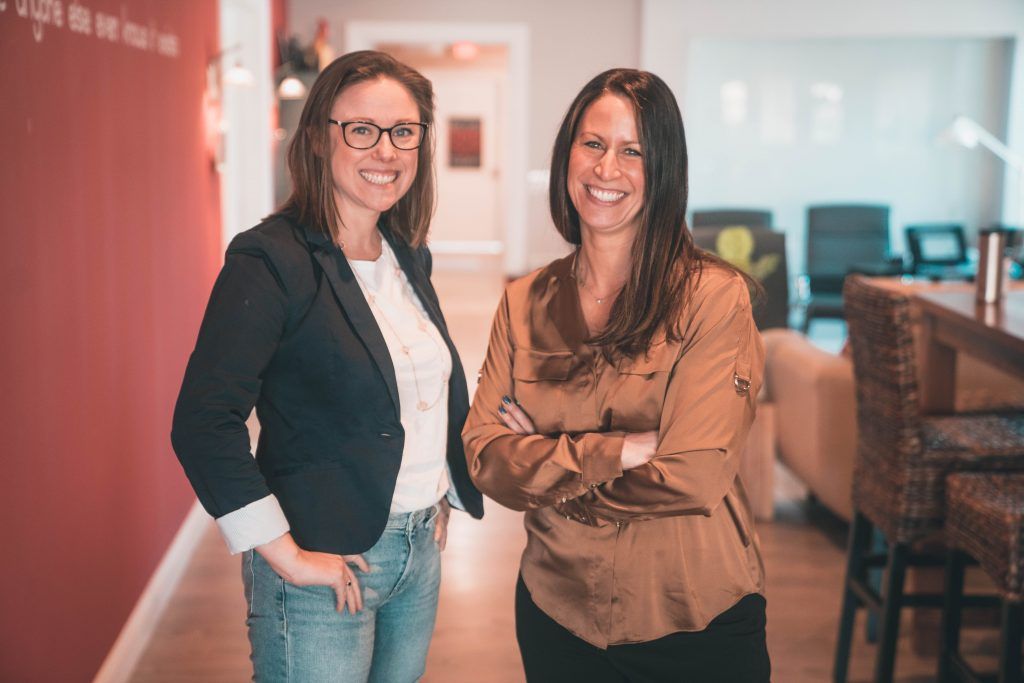 Southington, Conn. (January 24, 2022) — As the Connecticut-based digital marketing agency, Rebel Interactive Group, continues its rapid growth – both in size and location – the company has recruited tenured marketing executive, Lora Olivieri, to lead their Client Services division.
"Rebel's resume of excellent work, and an even better culture, pulled me back into the exciting agency world, and I'm grateful for this opportunity to build upon the foundation of Rebel's star-studded Client Services team," said Olivieri.
Olivieri brings 20 years of marketing experience to Rebel, most recently as Marketing Director at Voya Financial since 2016, as well as serving in various account service roles in agencies across the state. Olivieri's experience has spanned all divisions, including specializing in developing successful omnichannel marketing strategies for clients and managing internal teams through every step of the process.
Allison Minutillo, President and Owner of Rebel, sees Olivieri's addition to the team as a natural extension of the company's strategic plan. "Lora brings a fresh perspective to our world with years of experience on both the client and agency sides. Her kind, calm demeanor and authentic leadership style brings yet another strong dynamic to our team", said Minutillo.
Olivieri succeeds Katy McGrath, who is now leading the strategic creation and development of Rebel's own digital workforce development venture, Rebel Academy.
McGrath has worked at Rebel for over seven years, and in that time she has seen the evolution of the company, its employees, and the company culture. "Training new staff to support our red-hot digital marketing business, amidst the Great Resignation and higher education industry challenges, meant we couldn't train Rebels fast enough to be the best version of themselves," said McGrath.
Mirrored by the agency's own internal employee training program, Rebel Academy is an online knowledge-based education program, offering digital marketing, business development, and entrepreneurship skills through original curriculum developed by internal Rebel subject matter experts.
The internal Rebel Academy curriculum will launch as a full-stack online knowledge center, accessible to anyone looking to level up their digital marketing skills or advance their careers without going back to school.
"I'm excited to start this new venture, working collaboratively with every department at Rebel, tapping into what ignites each individual," said McGrath. "I know Rebel Academy will positively impact as many lives as possible through the power of knowledge, Rebel-style."
Bryn Tindall, CEO and Owner of Rebel, has been passionate about the importance of Rebel Academy since he founded the company in 2013. "Rebel has a strong desire to give back to the community in a meaningful way and change the trajectory of others' lives — using our experience for good. That's exactly the goal of Rebel Academy," said Tindall.
Rebel Interactive recently purchased a nearly 30,000 thousand-square-foot building – the former Furniture Barn in Cheshire, which the agency is currently renovating for a spring 2022 move-in.
"Our new space will weave together a tapestry of the agency and Rebel Academy communities, creating an epicenter to produce Academy content and allowing visitors to feel what it is like to embody the Rebel ethos", said Tindall.
Rebel Interactive Group is a locally-owned, cutting-edge digital marketing agency based in Southington, Conn. From branding and messaging to website and video creation, Rebel ignites success for businesses large and small. The agency has the distinction of being one of the fastest-growing companies in Connecticut recognized by the Inc. 5000. For more information visit rebelinteractivegroup.com and follow on Facebook, Instagram, and LinkedIn. Are you ready to find your Rebel?