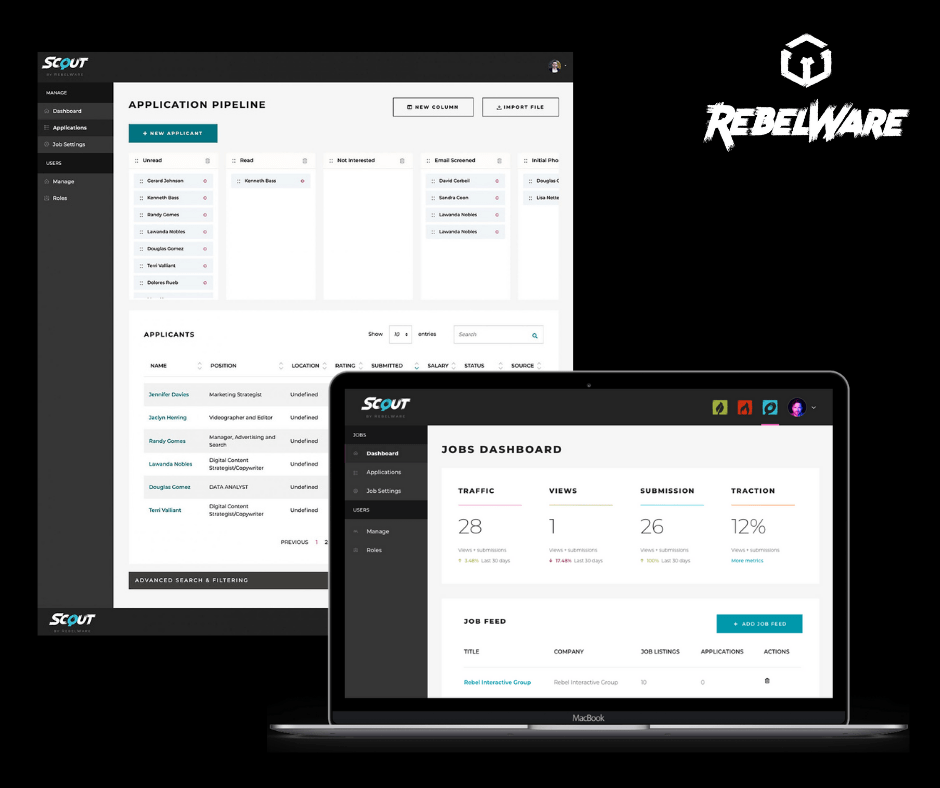 Southington, Conn. (February 1, 2022) — At the forefront of workplace culture during a time of constant change, Rebel Interactive Group, a digital marketing agency based in Southington, Connecticut, released RebelWare, a suite of SaaS (Software-as-a-Service) tools aimed at transforming and simplifying the way small and medium-sized businesses navigate the changing professional landscape.
Rebel recently experienced rapid expansion in headcount and physical space–nearly doubling their employees in less than a year, leading to investments in new office space and the launch of several business ventures under the Rebel Realm. But with that expansion has come growing pains. However, with his decades of experience in developing SaaS products, Rebel CEO and Owner, Bryn Tindall, realized he and his team would be able to create solutions, both for them and their clients.
"I couldn't believe the impact these tools had on our organization. It was amazing to see the efficiency gained right before our eyes. RebelWare exists because we needed it to — and now we're incredibly passionate about helping other businesses like us not suffer through growth and repetitive tasks like we did," said Allison Minutillo, President & Owner of Rebel Interactive Group.
The RebelWare SaaS suite started with paid time off management software, Leaf, and quickly evolved into additional software solutions. Scout is a streamlined workforce recruiting process system; IT ticketing system cleverly named Tinker; and Spark, which allows companies to close the gap – and the loops – on lead generation. The success seen internally led Rebel to realize that other companies can benefit from these SaaS products.
"The creation of RebelWare really opened our eyes to the time-guzzling tasks and processes that we could now solve with software," said Carly Benedetto Bova, Vice President of Rebel Realm. "Time is precious. If you can get 5 minutes back in your day? Take it. 10, 20, 45? Please do."
RebelWare software is now available to companies large and small. For more information and to see the tools in action, visit rebelware.co.
Rebel Interactive Group is a locally-owned, cutting-edge digital marketing agency based in Southington, Conn. From branding to content creation to software, Rebel ignites success for businesses large and small. The agency has the distinction of being one of the fastest-growing companies in Connecticut recognized by the Inc. 5000. For more information visit rebelinteractivegroup.com and follow on Facebook, Instagram, and LinkedIn. Are you ready to find your Rebel?
______________