If I asked you to guess which social media platform I follow Snoop Dogg on, would you guess LinkedIn?
Two months ago, when LinkedIn recommended I follow Snoop Dogg, I wondered, "What is Snoop Dogg, a rapper known for lyrics too explicit for us to even publish in this blog, doing on LinkedIn?" However, if you follow his journey from "gangsta" to businessman, LinkedIn is a necessary platform expansion to reach his target audience. Allow me to explain.
Snoop Dogg's Core Audience
Snoop Dogg has the support of a marketing team that works with him to create a successful, diversified business encompassing a range of industries such as music, cannabis, entertainment, and branding. The Snoop Dogg name has 97 percent fame (brand awareness) with 58 percent positivity (favorability). The following graphic portrays the demographics and psychographics of a typical Snoop Dogg fan: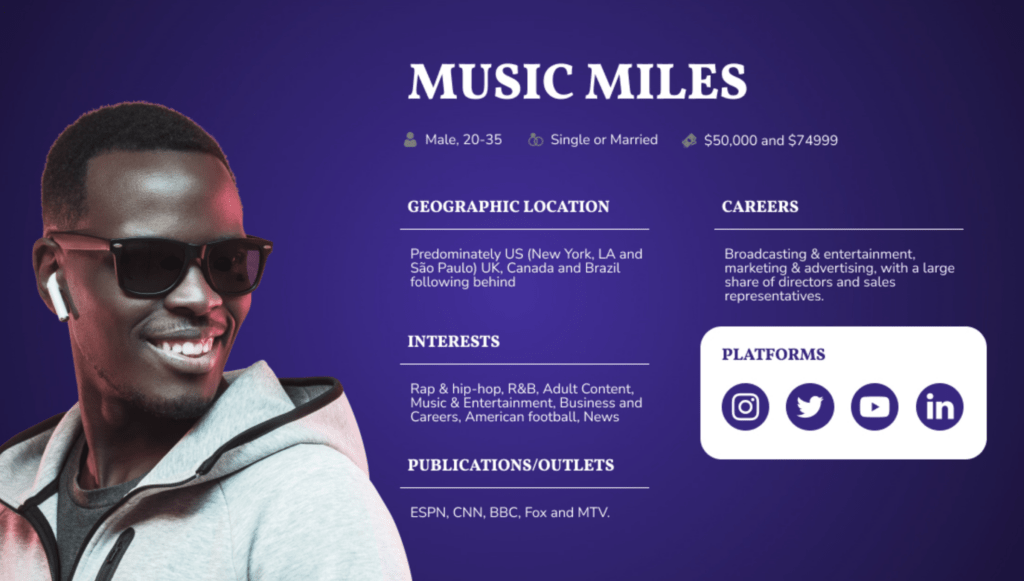 Snoop Dogg Filmography and Music
After being arrested, the Snoop Dogg name was in desperate need of a rebrand, and it started with music. While Snoop's music can be defined as "gangsta rap," a genre low on the totem pole of popular music genres, he was able to diversify his audience through artist collaborations across the musical spectrum. For example, his album "Malice 'N Wonderland" only sold 263,000 hard copies with 362,000 downloads, but "California Gurls," a song by pop star Katy Perry featuring vocals from Snoop, has over 4.5 million downloads in the US alone.
He also branched out into film and television. "Training Day" with Denzel Washington. "Martin." "King of the Hill." "Crank Yankers." "Weeds." "Monk." Even "One Life to Live." In short time, Snoop was everywhere, though he still needed one thing: enter Martha Stewart.
Secondary Brand Association: Snoop Dogg and Martha Stewart
A pivotal shift in Snoop Dogg's career came when he aligned himself with Martha Stewart for secondary brand association. Even after her own conviction, Martha Stewart is still culturally perceived as "safe." Therefore, Snoop became safe. He reinvented himself through name association and opened a world of marketing opportunities – everything from video games to 7/11. His name and image changed from "gangsta" rapper to America's sweetheart.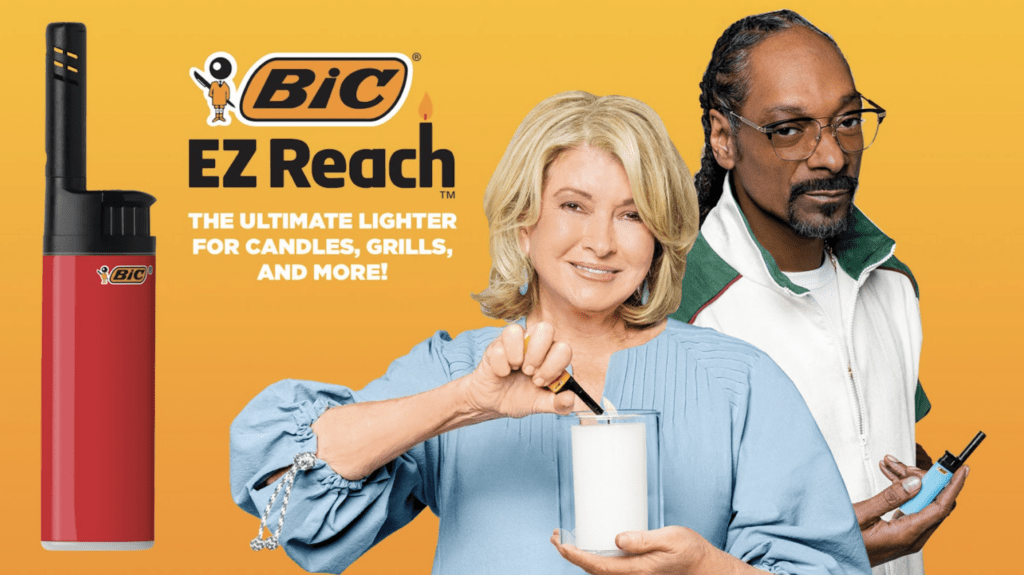 Snoop Dogg Brand Collaborations and Celebrity Partnerships
Having remade his brand and image, new partnerships now drive a significant portion of income for Snoop Dogg. His manager, Ted Chung, estimates that endorsement deals and branded products account for one-third of his income. A favorite of our Rebelations Podcast team is the Snoop Dogg red wine, which was created in partnership with 19 Crimes Wine.
The Snoop Dogg "Cali Red" Wine
19 Crimes is a line of wines created by Australian parent company Treasury Wine that promotes the stories of several celebrities' experience of resilience, defiance, and perseverance. It was created with the intent to reposition the brand from their traditional marketing segment, a middle-aged and older customer demographic, to a younger one. Treasury's director of marketing Angus Lily, explains how: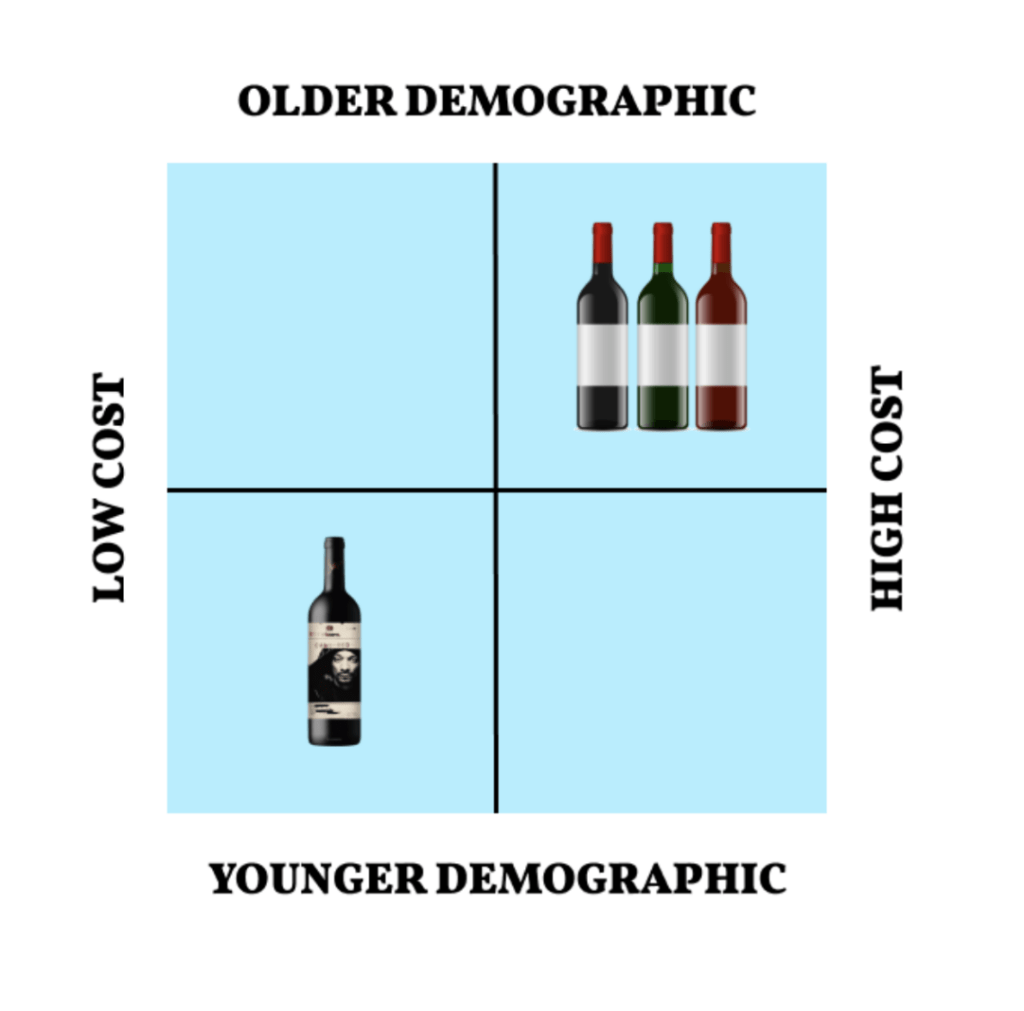 "One of the key facts we know is that wine consumers as a whole find the category quite overwhelming and intimidating in terms of when they're making purchases…So 19 Crimes was launched with the intent to really demystify the category and make it easier and, more importantly, more enjoyable for consumers"
When Snoop Dogg came on board to launch the brand's "Cali Red" variety in 2020, Treasury predicted "robust" sales of 125,000 cases within the first 12 months; however, they quickly passed that milestone within six weeks. In 2021, Treasury had sold over 800,000 cases, and rolled out an additional Snoop endorsed line: a Cali Rosé. The "19 Crimes" brand quickly became one of Treasury Wine's most successful lines, achieving meteoric growth for the company.
Snoop Dogg on LinkedIn
So now, let's flash forward to present day, where Snoop's killing it on LinkedIn.
At first glance, a weed smokin', profanity spittin', risqué public figure such as Snoop Dogg is off brand for the world's largest professional network. However, Snoop Dogg is a well known brand name and CEO and founder of several music and media/entertainment brands.
Remember the persona we outlined? Snoop Dogg's primary audience is a core LinkedIn user: 81.7 percent of LinkedIn users are between 18 and 34 years old. Furthermore, research indicates 62 percent of LinkedIn users want content that is educational and informative, and 11 percent (and growing) want inspirational content. That is the driver of what Snoop Dogg (or rather his social media team) posts, and it works. In the two months since his account launched, he has earned the LinkedIn Top Voice badge and gained more than 68,000 followers.
Many brands see social platforms as an opportunity to sell and spotlight ventures, but Snoop Dogg's team has taken a different approach. His established socials, such as Instagram, are full of memes, profanity, and the occasional joint. They're funny, entertaining, and young.
However, as any good social media strategy dictates, his LinkedIn has a unique tone of voice. He dives deep into trending topics and adds insights from his journey. For example, one post discusses leaving "gang life" and how it relates to a shift in his mindset.
In a social climate where being genuinely engaged and adding value is a necessity and not a suggestion, Snoop Dogg's LinkedIn brings real talk, real advice, and real value. The Snoop Dogg brand is a versatile, authentic, thought provoking OG gangsta, and a must follow for any young professional navigating life and their new career.
While we don't identify as OG gangstas, if you're looking for more versatile, authentic, and thought- provoking content, follow us on social: