Goodbye Facebook, Hello Meta.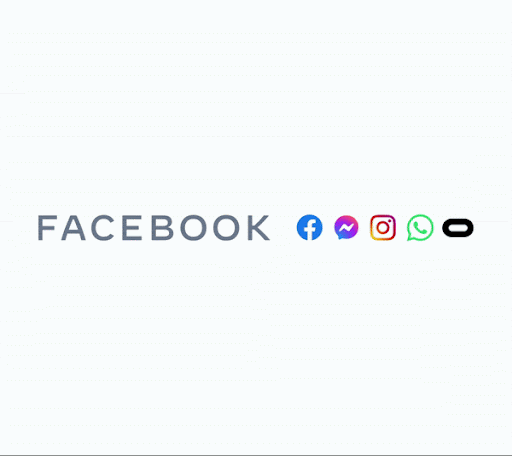 Meta. We've all probably heard that term by now. But what exactly is it? Is it an adjective used by a hipster describing an art piece? Or is it the term marketers are using to update your website's HTML tags? Whichever the case may be, the term now has a new meaning.
The parent company that owns Instagram, Facebook, and WhatsApp has got itself a new name: Meta. Don't worry, Facebook, the social media app as we know it, won't be changing anytime soon! You'll still get to see all of your aunts' favorite recipes and what your ex from high school thinks about this past election—just under a new identity.
Metaverse: The Future of the Internet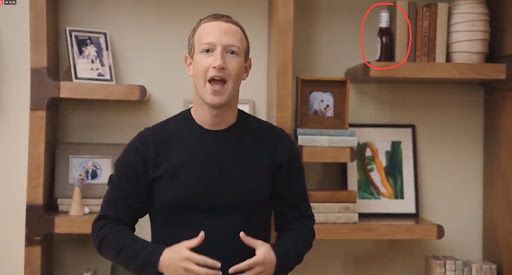 If you check out the Meta keynote, Mark Zuckerburg walks through his goals for Meta. After tuning in, my main takeaway was that Zuckerburg keeps Sweet Baby Ray's bbq sauce on a bookshelf in his home. (Just kidding, but he really does). Zuckerberg said the new name, coming from the Greek word for "beyond," symbolizes that there is always more to build and explore.
He explains that he wants to expand their brand past social media. As Facebook changes its name to Meta, this rebrand focuses on building the "Metaverse," a shared virtual environment that is often referred to as "the successor to the Internet." The Metaverse will focus on XR (extended reality), which is a mix of virtual reality, augmented reality, and mixed reality. The Metaverse does not yet exist, but Meta is dedicated to making this vision a reality very soon.
First, let's talk a little more about what the Metaverse will be like, according to Zuckerburg. In the Metaverse, people will be submerged into 3D digital spaces and interact as an avatar of themselves. The technology will track your facial expressions and body language to make interactions as realistic as possible. Your avatar will have a wardrobe so you can change your appearance according to the environment you're in—whether you're at a work meeting, hanging out with friends, going to a concert, and so on.

This new version of the internet will focus on immersive experiences and holograms rather than looking at screens. The goal is to make it feel like you're really interacting in these virtual worlds. You can probably imagine how this technology will level up things like gaming, entertainment, remote work, businesses, fitness, the list is endless. Meta's main goal in creating the Metaverse is to help people connect, find communities, and grow businesses. Eventually, all you'll need to do is put on a pair of smart glasses to step into this virtual world.
The Future of Content Creation
As marketers, we're curious to know what new opportunities will arise for creators and businesses from the Metaverse. While nothing drastic should be changing too soon, Mark Zuckerberg has high hopes that within the next decade, Meta will totally change the digital landscape for businesses, creators, and developers in the best way. He hopes that the Metaverse will reach a billion people, host hundreds of billions of dollars in digital commerce, and support jobs for millions of creators and developers.
Meta is investing $150 Million dollars in AR (augmented reality) and VR (virtual reality) training and resources that will help creators build new skills that will unlock opportunities in the Metaverse. Rebel has already developed AR and e-comm strategies for clients, keeping us at the forefront of this developing trend. Meta needs the help of creators and developers to build this virtual world, and also wants to make sure businesses will be trained and ready to thrive in the new digital landscape.
The extended reality that makes up the Metaverse will be a key medium for social and business engagement. With the Metaverse, users can interact with your brand like never before. Marketers and content creators will need to adjust to this change and learn how to create experiences for this new medium. Nike is one of the first major brands to take tangible steps to prepare for the Metaverse. They recently launched 'Nikeland,' a 3D virtual space on Roblox where users can play sport-related games like "the floor is lava" or dodgeball. Users interact with the digital space as avatars dressed in Nike attire, which they can win in the games. All you need is a smartphone to access Nikeland but at their flagship store in New York they're offering an augmented reality experience of it. It's clear that corporations such as Nike are already preparing for this shift into the metaverse. They have identified ways in which they can use this digital space to increase their brand awareness and promote products. This sparks the necessity for other companies to follow suit with content creation in the metaverse so they can capture a piece of the pie.
VR and AR are already leveling up e-commerce. Your items can be projected into the physical world as holograms in augmented reality. Imagine you're buying a new couch—what better way to pick out the perfect one for your space than actually seeing exactly how it would look.
We've written a blog where you can learn more about AR technology in marketing that you can check out here. Or what if you could take online clothes shopping to the next level by having a virtual dressing room where you can see how the outfit will look on you before you buy it. (Sign me up!) While some businesses are already implementing similar tactics, soon all businesses will need to adapt or they will fall behind.
Experiential Marketing in the Metaverse
Experiential marketing is continually growing more popular. In the Metaverse, brands will be able to create memorable virtual events for their customers. Anyone in the world will be able to visit your event and interact with your brand. By creating interactive atmospheres and environments, you can build community and engage with fans in a more personal way as opposed to just replying in an Instagram comment section.
"In the future when it comes to experiential marketing in the Metaverse, brands are going to have to think about how to make that moment for the consumer feel exclusive or intimate," says Antonella Kuziak, Rebel's marketing manager. "By producing memorable, personalized experiences, brands will create a community of consumers around the world with an emotional connection to the brand itself." This is an exciting future opportunity for the types of content and meaningful interactions with consumers that marketers can create in the near future. The possibilities are truly limitless. 
This evolution can be a lot to wrap your head around, especially since the Metaverse doesn't exist yet. Meta plans to bring it into existence as soon as possible, so it will be here before you know it. That's why we're here! Rebel is here to help companies understand the Metaverse before it even comes to fruition.
We're passionate about this subject and dedicated to staying ahead of the curve when it comes to emerging technologies. We've been dabbling in mixed reality advertising already, check out some of the projects we've worked on here. Rebel's consulting services include technology brainstorming, strategy, gap assessment, roadmap creation, vendor evaluations/selection, and technology implementation.
Reach out if you have any questions or want to continue this conversation about mixed reality and the future of advertising in the Metaverse. It will be here before we know it, and it's best to be prepared for the changes it will bring.