TikTok marketing? Yes, you read the title correctly.
Since its launch in 2016, TikTok has maintained a steady reputation as a platform geared toward the youngest generation. But times are changing, especially since the recent shutdown as a result of COVID-19. The app that entirely consists of 60-second-vertical-video content has grabbed the attention of every generation. The audience on TikTok is progressively becoming popular with older generations. Similar to the pattern of Instagram and Facebook, what began as a silly app for kids has now become a place where brands can easily become successful in digital marketing.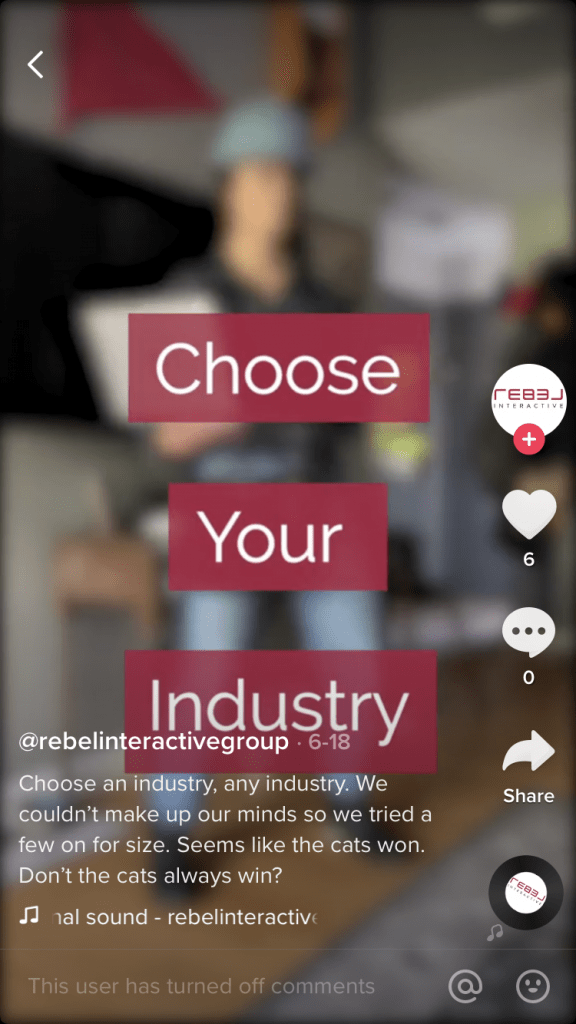 How Can Brands Use TikTok in Marketing Campaigns?
TikTok currently estimates that about 30% of their 70 million active US users are over the age of 25. The platform has become a place for everyone, from large brands to small business owners. Individual TikTok users are welcoming brands to their platform and an estimated 86% of consumers want to see more brands use primarily video marketing. TikTok is the ideal way to start. Brands have the ability to market through organic posting or use TikTok's paid ads program.
Through organic posts alone, brands have gained traction with their audience and engaged at a higher rate than other platforms. The estimated average engagement rate on TikTok is 52% and video content has been proven more memorable for consumers. On average, consumers remember 80% of what they see and only 20% of what they read. Users are also more likely to share visual content rather than plain text.
Brands also find that creating and promoting organic content is simple at zero cost and with low time commitment. Trends rule the algorithm on TikTok, and brands can keep it simple by creating content that follows a trending challenge, uses a popular audio, or recreates a viral TikTok video.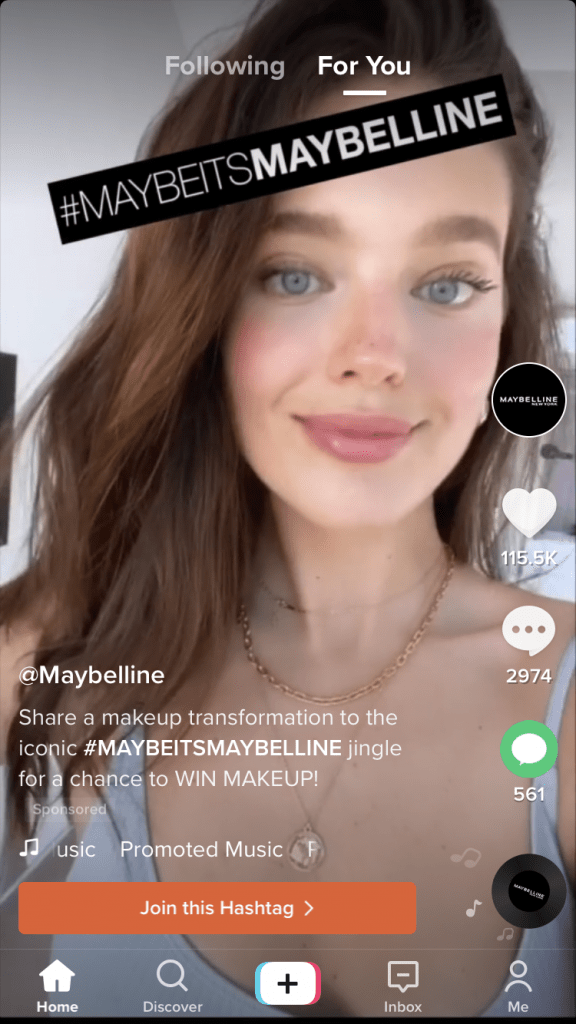 What about Paid Ads?
TikTok also provides paid ads for brands that want to take their marketing a step further and put cash behind their content. Through Brand Takeover ads, brands can ensure that users see and internalize their content. These ads pop up when a user initially opens the app and they take the form of TikTok videos that take up a user's entire screen. These branded videos often have high rates of engagement and easily reach a variety of users.
TikTok also offers branded, in-feed videos that mimic a user's typical video feed. With the highly immersive vertical screen, users often watch and interact with the ad before scrolling.
Brands also have the options to create either branded lenses or branded hashtag challenges. Users are encouraged to participate in challenges or use brand-provided video features and hashtags to build their own presence and connect with a larger audience.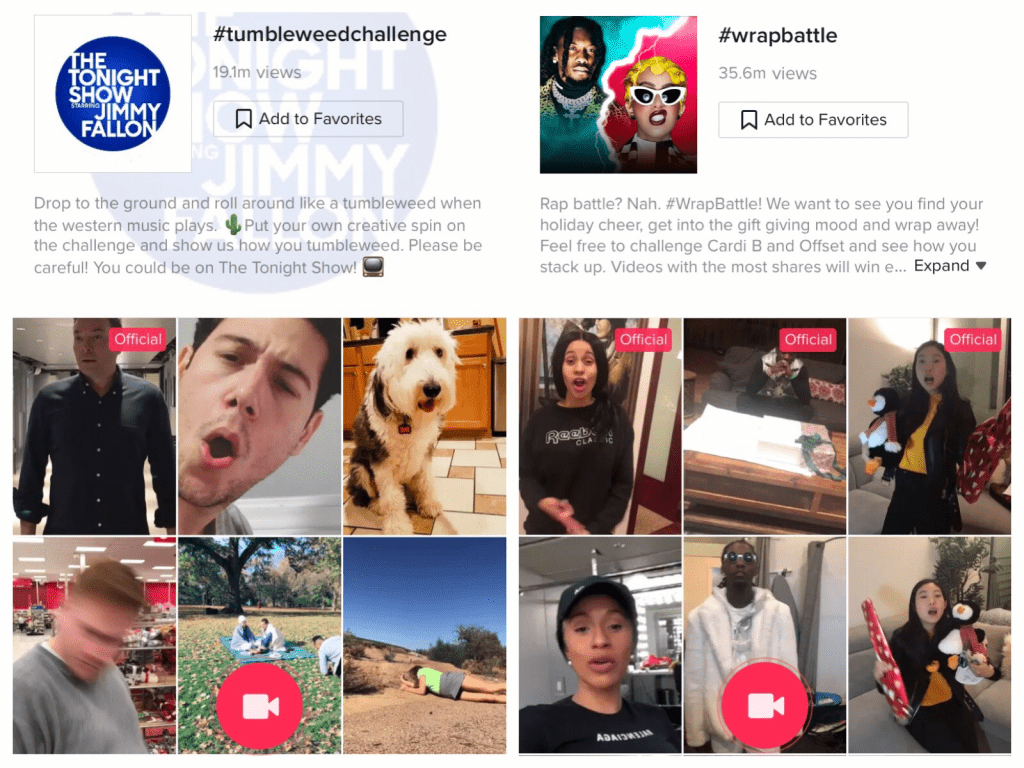 TikTok also offers a sponsorship program for brands that facilitates interaction with popular TikTok influencers. Chipotle took advantage of this program and launched a successful campaign through their partnership with David Dobrik, a popular influencer, and the hashtag "ChipotleSponsorMe," which myriad TikTok creators used in their videos.
Chipotle's success was not limited to sponsorships with other influencers. Chipotle celebrated National Avocado Day by creating the hashtag "GuacDance" challenge, inspired by a video that went viral several years ago and that still maintains popularity with younger generations. Chipotle's success on TikTok inspired other brands to join the platform.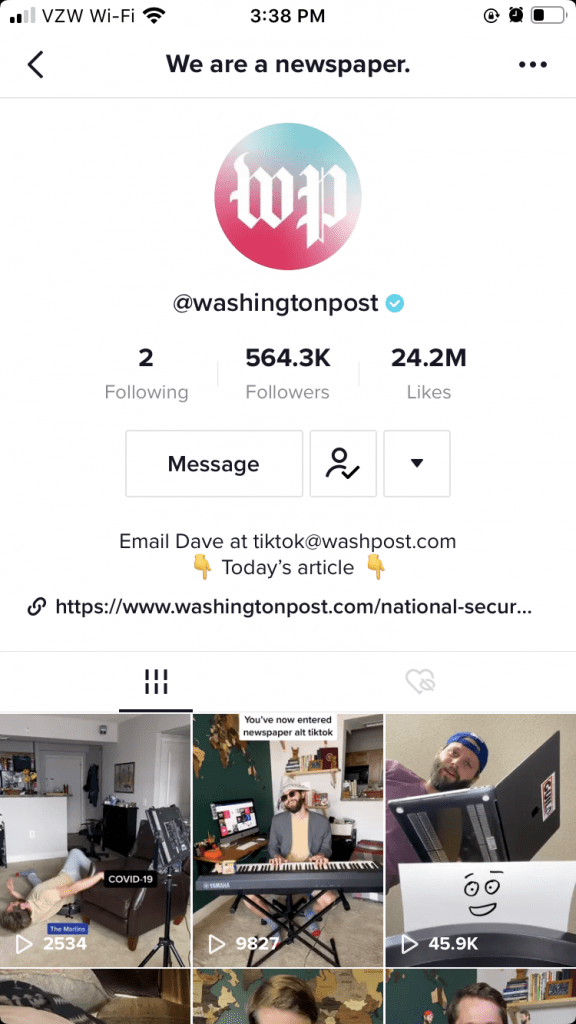 Don't Forget About Organic Content
Before diving into the paid ads on TikTok, don't be afraid to try creating a few original posts. The in-app video editing features are highly intuitive and when the entire content creation process takes place on the app, the video is more likely to be promoted by the algorithm. This method is completely free and easy to learn.
We're also entering into an age where consumers of new generations value transparency within a brand. Users are more likely to engage with a humorously relatable post than a polished and obviously paid ad.
The Washington Post is a key example of this phenomenon. Their TikTok page garnered high rates of engagement through simple, relatable, and hilarious TikToks. Their primary content creator, Dave, mastered the art of connecting with younger audiences—who might not otherwise know about The Washington Post—by mimicking and engaging with their type of humor.
The most essential aspect of digital marketing for brands is keeping up with the newest trends. TikTok has become a platform where brands can successfully launch campaigns, but the platform maintains its unique reputation for original content and high user engagement. This is something brands should take advantage of before the opportunity passes by.