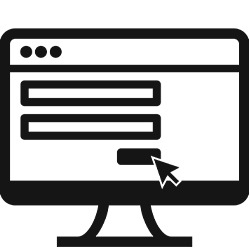 eCommerce Marketing
Providing customers with the ability to easily purchase your products on your website is critical to digital marketing success. Consumers shop online now more than ever and it is imperative to offer a streamlined process for them to do so.
Rebel has ample experience offering eCommerce platforms and working with clients to find which solution works best for their business.
Rebel's team has broad knowledge and expertise in any eCommerce Content Management Systems you prefer, including Magento, Shopify, BigCommerce, WooCommerce, Volusio, and more.
Rebel's eCommerce expertise extends beyond the platforms we use. We take a collaborative approach that helps us better understand the client and their current market situation, including competition and long-term goals. We also take everything from site architecture and content to SEO and website sitemaps into consideration when developing eCommerce strategies.
Chatbots have also become an integral part of Rebel's eCommerce gameplan. Not only do these features allow clients to reduce customer service costs, but they can provide customers with product suggestions, deliver personalized ads, and even update buyers on the status of their orders.
WHAT OUR CLIENTS SAY
"I've worked with the team at Rebel on and off for over the past 15 years. They brought tailored, innovative solutions to various business needs and haven't ever disappointed me in producing results."
-Kent Phillips, SmartPak
We've implemented these systems for clients across a variety of different industries. Here's a closer look at the companies we've worked and the tools that have helped engage and convert their customers:
FIND YOUR REBEL
Implementation isn't the only eCommerce strategy Rebel offers. We also provide analysis of existing eCommerce business, solutions, and advice on how to improve performance. This focuses on acquisition sources, product performance, conversion, and other important metrics that affect current business and provide information for the potential of future business.
A successful eCommerce venture is an ongoing process, which is another Rebel service. Whatever your needs are — whether a website build, user experience, SEO, or paid advertising campaigns — Rebel can meet them.