Larissa Anderson
Intern/Digital Marketing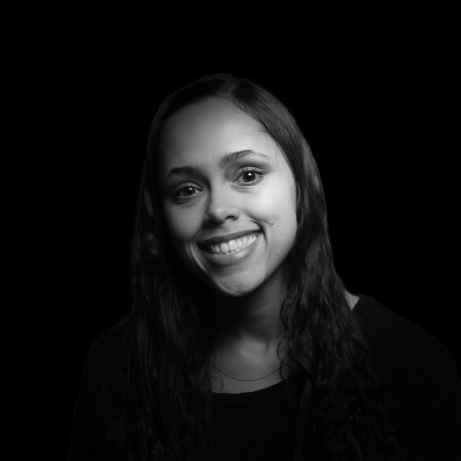 Before arriving at Rebel, recent University of Hartford graduate and design intern Larissa Anderson interned at WORX Branding, as well as at SkyeLine Studio.
She has experience in working in all the Adobe Creative Suite programs, InDesign being her personal favorite. She has some experience in HTML & CSS, and she's eager to learn more about other coding languages.
When she's not working, Larissa enjoys engaging in other creative projects and reading books that challenge her knowledge or imagination. She always enjoys being outdoors, in nature, with friends or family.
As a child, Larissa was "that one kid who preferred to draw, paint, or enjoy reading fully illustrated books during recess instead of playing basketball, having always had a tendency to daydream and get easily absorbed in images and stories." Fast forward to 2020 Larissa who's developed more focus when it comes to work but reports her tendency to get lost and absorbed in creativity is still strong. To which we say: all the better to learn more about other coding languages…