Back to Our Rebels
Melissa D Account Executive; Marketing Strategist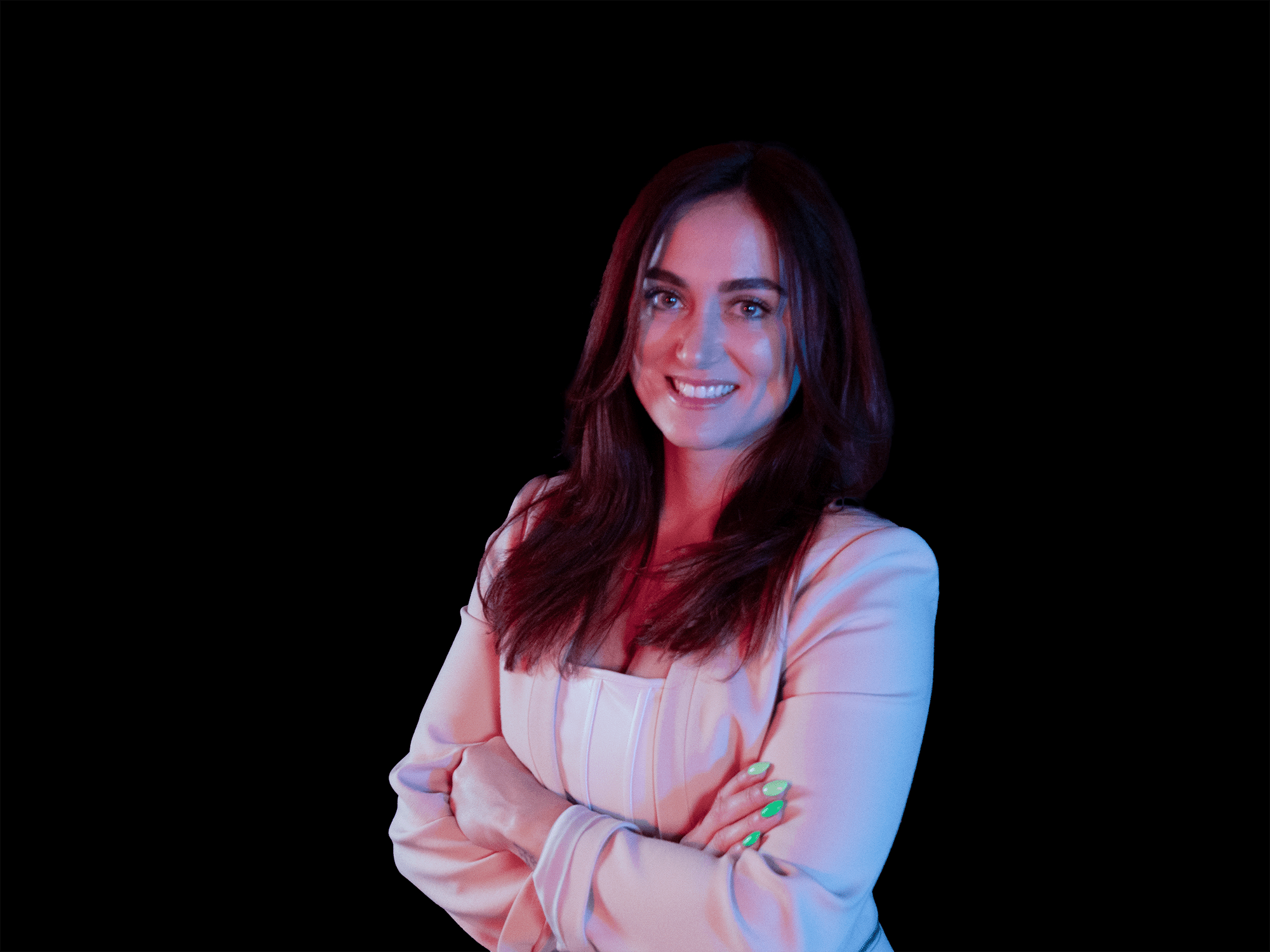 Beantown transplant Melissa D ("no matter where I live, Boston will always be my home"), Rebel Account Executive & Marketing Strategist, calls herself "the Kool-Aid woman."
"I don't believe in walls or ceilings, and I crash through them whenever I can," she asserts.
Carrying a BS in Digital and Visual Communications, Mel comes to Rebel with a depth of media and strategy experience, having held previous positions as a campaign & strategy manager, media manager, digital media manager, and account manager.
"I love the work I do because it offers underlying insight into people's behavior," she says. "Developing a marketing strategy is like creating one large wireframe, plugging humans together based on common interests. And the targeting data represents the endless threads that connect us all."
Mel wasn't always laser-focused on marketing. Peel this onion and you'll find someone fearlessly dedicated to forging her own path.
"Striving to reinvent myself has given me so many great experiences," she states. "I decided to take a risk by tabling college to fully commit to pursuing my dance career. My greatest accomplishments were being offered the opportunity as a professional cheerleader for the NFL, and then as a pro dancer for the NBA. I won't name the teams, but I will say that I totally get the 'Patriot Way' and that black-and-white is my favorite color scheme."
When she's not perfecting marketing plans, Mel takes road trips with good scenic views or garden-center destinations, kayaks, hikes with her dog Penny, takes in movies – especially drive-ins – and comedy shows, and enjoys singing loudly at rock shows. She also recently took up ballroom dancing; a good outlet after hanging up her pro shoes.
"I'm pretty much an open book: What you see is what you get," she says. "I am who I am today because I was raised by strong women. Watching them conquer hardships time and time again with stamina, grace, and a stylish pair of heels made me realize at a very young age that if you can dream it, nothing is impossible."
Become a Rebel