Back to Our Rebels
Ryan Edgley Senior Graphic Designer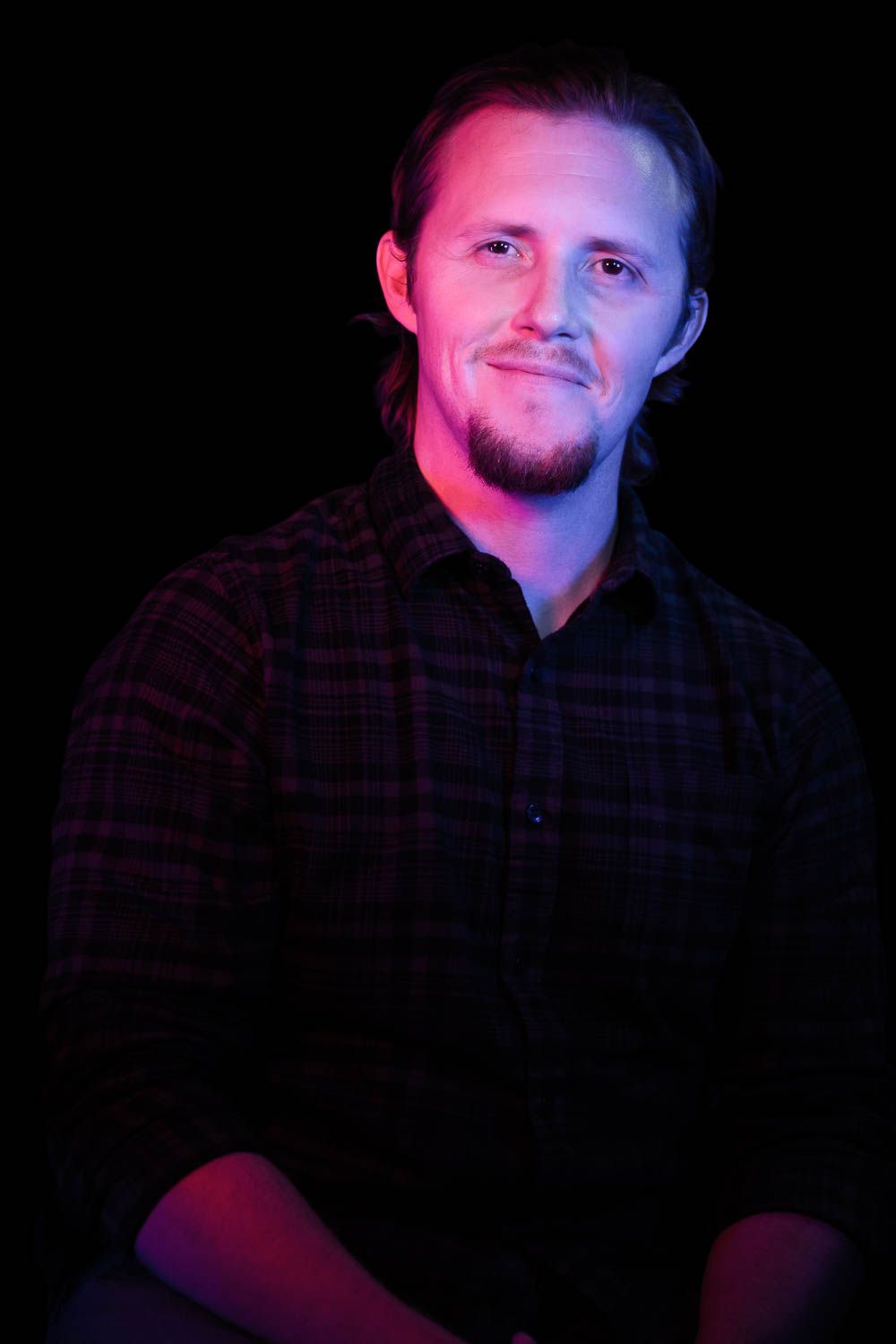 Senior Graphic Designer Ryan Edgely's mad talents and skills are manifested in each of his contributions to Rebel's design team. He also enjoys life. A lot. He's exuberant in his descriptions of his favorite activities:
Nature: "I love all things outdoors and enjoy being in the woods or on the water. I've seen some incredible/beautiful things in the outdoors that would go unnoticed/unseen if I didn't make the time to step away from the hustle and bustle of everyday life."
Fishing: "Fishing is a big part of my life. It's how I unwind. I take my kayak out on local lakes, ponds, and rivers. I am a fishing tackle junkie. I have enough baits and lures to last a lifetime (yet I'm always buying more). I own 11 fishing rods and reel setups, and that number also continues to grow."
Autumn: "Fall is my favorite season, and Halloween is BY FAR my favorite holiday. I have a small collection of Halloween masks, and every year I make it a point to buy at least one fun, new Halloween decoration."
Horror movies: "Huge horror movie fan. Michael Myers is my favorite slasher."
Drawing: "I enjoy drawing in my down time. Been doing it for as long as I can remember. Wish I did it more. A few of my favorite illustrators are Jason Edmiston (beautiful, realistic style), Lance Inkwell (funny cartoon style), and Sam Heimer (dark and twisted style).
Breakfast: "Favorite meal of the day. Love everything about it. Eggs, sausage, bacon, pancakes, waffles, hash browns, etc. I often have it for dinner."
Beer: (The list is too long.)
Fire pits: (Does that need explaining?)
Ryan's an avid soccer player who scored the winning goal in a college championship game. But he confesses he can no longer head a soccer ball anymore due to too many concussions: "If I head a ball I see stars and get dizzy." It's a good thing he's got a few other interests to keep him busy.
Become a Rebel