The Magical Impact of Storytelling
In medieval times, alchemy was considered magic. And that's what Alchemy Peppers, a hot sauce company, was seeking from Rebel. They needed a story-driven brand that packed all the punch — and unique flavor — of their product. 
Drawing on what might be the coolest hot sauce name ever and extensive industry research, Rebel developed a consumer journey designed to fire up consumers' minds and please their palates.
A Name with a Kick
The global hot sauce market is projected to grow from $2.89 billion in 2022 to $4.72 billion by 2029 and competition is fierce. Armed with a truly hot brand (and product) on which to build, Alchemy Peppers needed to break through competitive noise. They had a great product to sell: a hot sauce carefully crafted by gastronomists, revealing subtle flavors hidden beneath the heat of the pepper and not typically found in any other sauce, but lacked a connection to their audience.

The stage was set for a tale that would bring their flavor to consumers.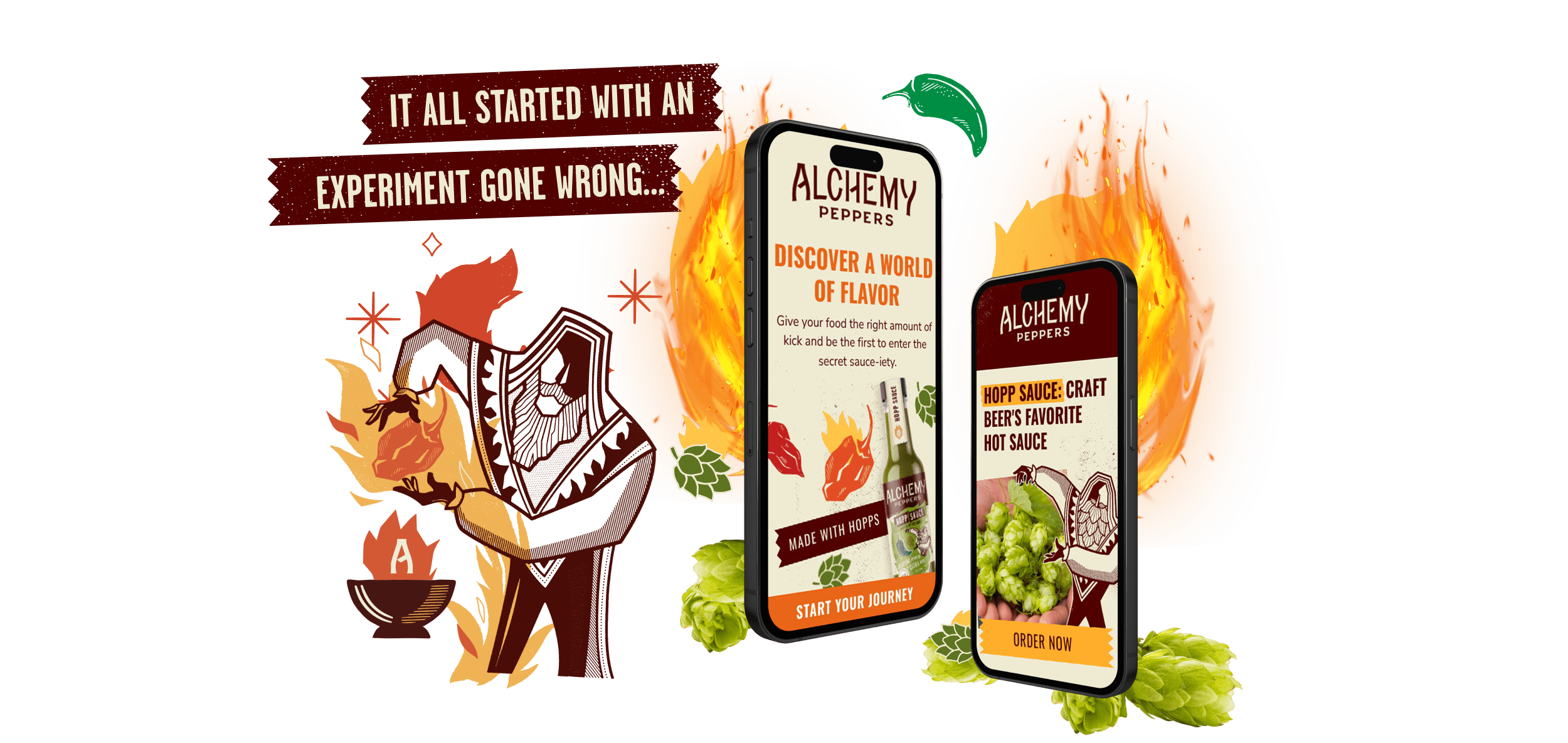 A Hot Take on Hot Sauce Lovers
To tell a good story, you first need to know your audience. Rebel started the process with an AMP session, an experiential brand and discovery exercise — an exploration of Alchemy's business and goals. From there, we took a deep dive into the minds of hot sauce consumers. We conducted a Market Intelligence Analysis that used social listening reports, industry analysis, competitive landscape, proposed strategic competitive advantage/positioning, and a partial SWOT analysis, to gain an in-depth understanding of the needs and drivers of a hot sauce aficionado.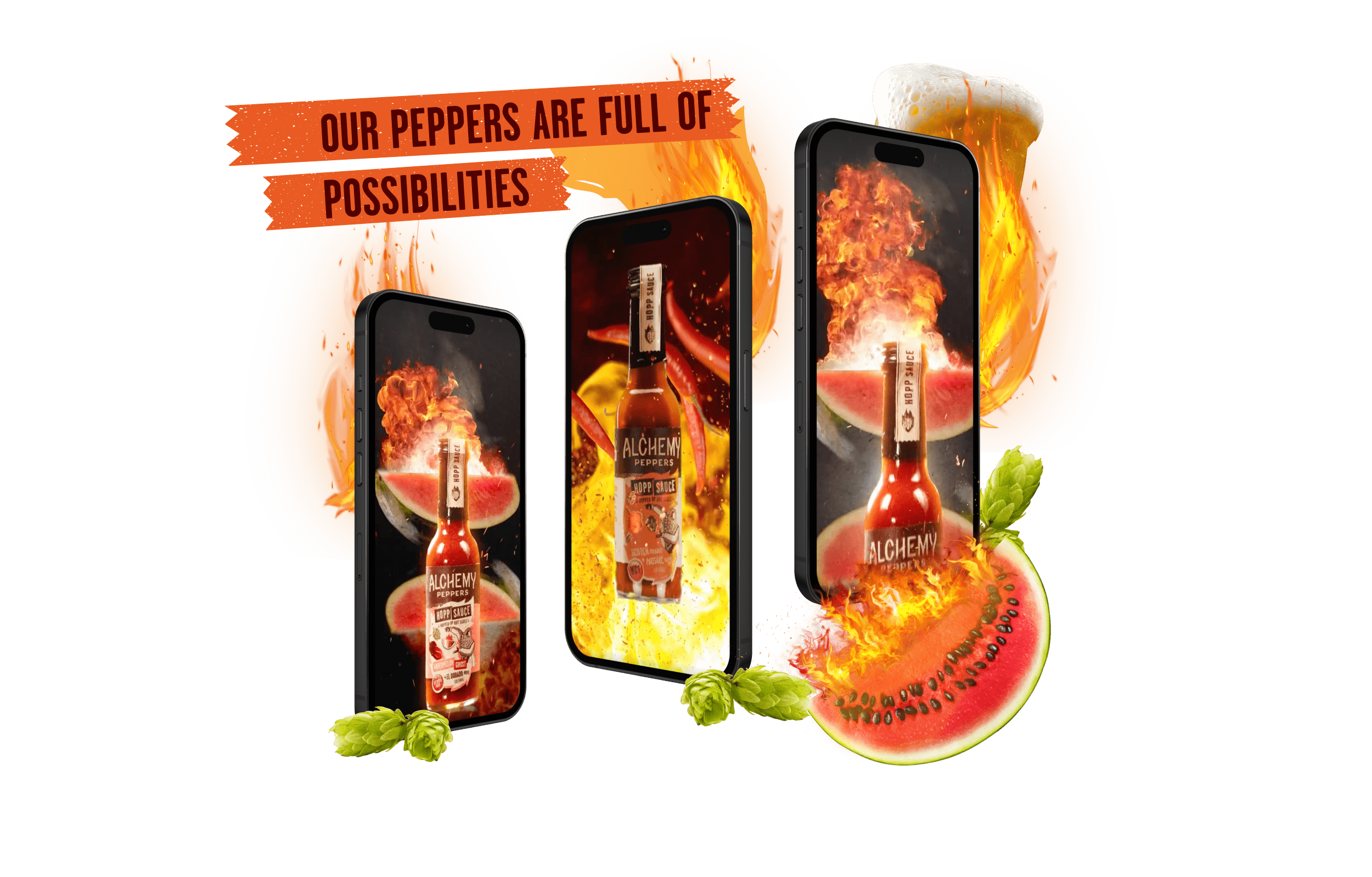 Turning the Customer Journey into a Story
Rebel then transformed the data into a consumer narrative as unique as the brand itself: A storybook. A highly visual presentation, the storybook presented our multilayered, complex finding into an easily digestible strategic form. We wove a brand experience tale focused on a cooking enthusiast seeking bolder hot sauce flavor, but coming up empty-handed. The heart of the tale is that, with the help of Alchemy Peppers, they successfully navigated their journey in search of the ultimate hot sauce.  The format positioned the target audience as the protagonist and the brand as the guide that turns their aspirations into delicious, peppery reality.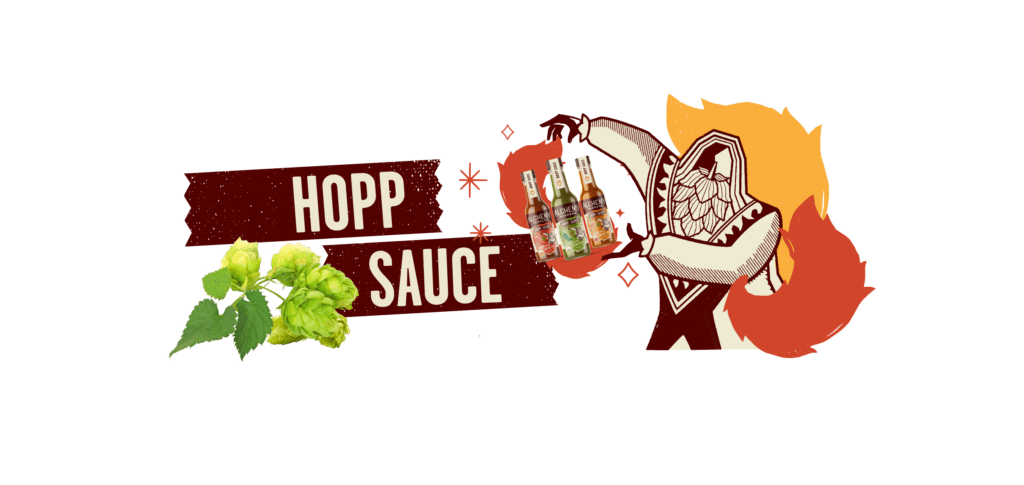 Are you ready to promote your brand?
Let's get your journey started