Bird Dog Whiskey
Sometimes, "good" isn't good enough. To help this spirits brand break through, Rebel had to hit the reset button, rethinking every aspect of its brand story.
Since its debut in 2010, Bird Dog Whiskey has been the most-awarded flavored whiskey in the country, winning a host of peer- and consumer-judged competitions. With more than a dozen flavors and two different bourbons, Bird Dog clearly had taste on lockdown. But the flavored whiskey segment was proving difficult to crack. In addition to going up against Goliaths like Crown Royal, Jack Daniels, Ole Smoky, and Jim Beam, the segment was awash in smaller players. Bird Dog had the goods but couldn't get the market traction they wanted.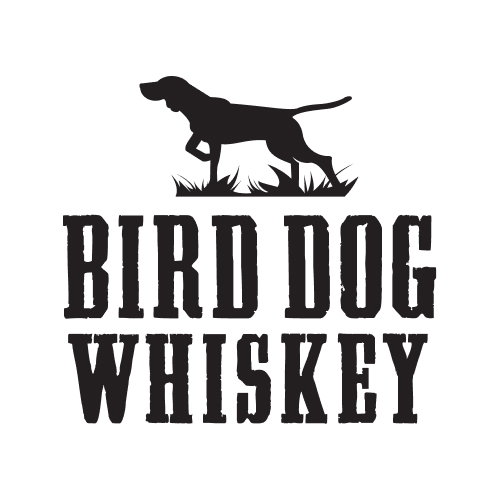 "When Bird Dog came to Rebel, it was with the overall goal of elevating their brand in the market; of breaking through all the competitive noise," says Senior Account Executive Nikki Cassells.
At the time, the Rebel team was working on expanding current branding and existing messaging, with a focus on video production, and getting new ads and social media messaging into the market. The work, adds Nikki, was based on seasonality and—working in collaboration with Bird Dog—what we thought would appeal to the audience.
Making a Tough Choice
Things were coming together and there was some success with campaigns. But something was missing. We knew we could do better, but we and Bird Dog weren't coalescing around what "better" might mean.
We came to a difficult decision: Stop what we were doing and create a better, more effective direction. That effort began with in-depth research, before we brought any ideas to Bird Dog.
At the end of 2021, Rebel took a deep dive into the state of the industry, with a survey covering everything from competitor spend and audience targeting to auditing creative assets.
"The survey took into account what competitors were putting out there, from broadcast TV to social advertising," notes Colleen Luby, Vice President of Strategy. "One thing immediately became clear. The national syndicated television spots for companies like Crown Royal, Jim Beam, and Jack Daniels were based on an overarching brand theme that appealed to customers' emotions. Think Corona's 'Find Your Beach' campaign; every ad and other campaign element includes that theme. We realized we needed to create an overarching brand platform for Bird Dog Whiskey to do just that for their customers—that was a missing key."
At the same time, Rebel launched an online survey with an industry-leading polling company, asking 500 consumers nationwide to help determine favored packaging. From that, we learned a great deal about preferred colors, backgrounds, reactions to current flavor packaging, and even dog breeds they'd like to see grace the bottle labels.
After completing the packaging survey, Rebel started asking more questions internally about what we could learn about our consumers. For consumers who have been with Bird Dog since the beginning, we asked:
Where did they come from?
Why do they like the brand?
What were their favorite flavors?
Would they recommend us?
And here's what Bird Dog's social media fans told us: Most are loyal fans, having been consumers for between 2 and 10 years; most heard of us from retail and word-of-mouth; we learned how and how often they consumed; that taste was the number-one arbiter; about overall competition (a mixed bag); that they loved and would recommend us; and that we would be most effective going forward speaking to them as peers.
Creating an Overarching Platform
Taking all those learnings together, Rebel conducted an Accelerate Market Position strategic ideation session with Bird Dog, focused on four key questions:
If we could be anything, who would we be?
What's exciting about flavored whiskey?
How can we bring these concepts to life?
What is Bird Dog Whiskey's "Find Your Beach" Campaign?
Working together, the team determined the need was for an evergreen platform featuring a holistic approach that better supported sales.
Through the ideation work, a new tentpole marketing theme was born: "Life Is Short, so Add Some Flavor." The campaign pillars included Flavorful, Fun-Loving, and Versatile.
The Life Is Short, So Add Some Flavor platform would get its first test with the launch of Bird Dog's newest flavor, Honey, in May 2022.
"Everything we did—every concept we created—related back to our overarching platform," says Colleen. "From smaller, seasonal flighting campaigns that focused more on products to social media, influencer marketing, mobile display advertising, product packaging, programmatic displays, the smaller, 15-, 30-second chunks, and more. It all tied into the Life Is Short, so Add Some Flavor theme."
The Numbers Bear Us Out
Colleen notes that the results thus far have backed up the decision to hit the reset button and develop an evergreen platform for Bird Dog. Overall numbers since the shift show that:
Relevant audiences viewed Rebel's Bird Dog ads over 40 million times.
Ads drove more than 580,000 clicks to the Bird Dog website.
Social profile view rose over 69%.
Conversion actions increased by 118% on Rebel's website.
Want to see work examples?