RESULTS YOU CAN TASTE
Since its debut in 2010, Rebel client Bird Dog Whiskey has been the most-awarded flavored whiskey brand in the country. Based out of Bowling Green, KY, Bird Dog Whiskey has won a host of peer- and consumer-judged competitions for their products' superior taste and diverse portfolio of whiskeys. With more than a dozen unique flavors and two small batch bourbons, Bird Dog Whiskey had always put quality at the top of their priority list, with R&D efforts into new flavors a continuous process. They've helped shape the foundation of flavored whiskey for the world, and their consumers are glad for it. 
A Saturated Market
As the years went on, competition within the flavored spirits market grew. Bird Dog Whiskey found itself suddenly in a saturated space, with competitors like Crown Royale, Jack Daniels, Ole Smoky, and Jim Beam releasing their own list of flavored whiskey products. The entrance of these players caused a stall in capturing market share. Bird Dog wasn't sure how to conquest new customers while retaining old ones, so they contacted Rebel.
A DATA-DRIVEN REALIZATION
"Originally, when Bird Dog Whiskey came to Rebel, it was with the overall goal of maintaining their brand presence in the market, breaking through competitive noise to keep product on the shelves," says Account Supervisor Nikki Cassells. Initially, the Rebel team recommended and implemented an omnichannel marketing program based on retaining the current market share. However, as the partnership between Rebel and Bird Dog grew, so did mutual trust and ambition for the brand. Rebel strategists knew they could do better (there was more market out there!) but they needed data to determine what that 'better' could be.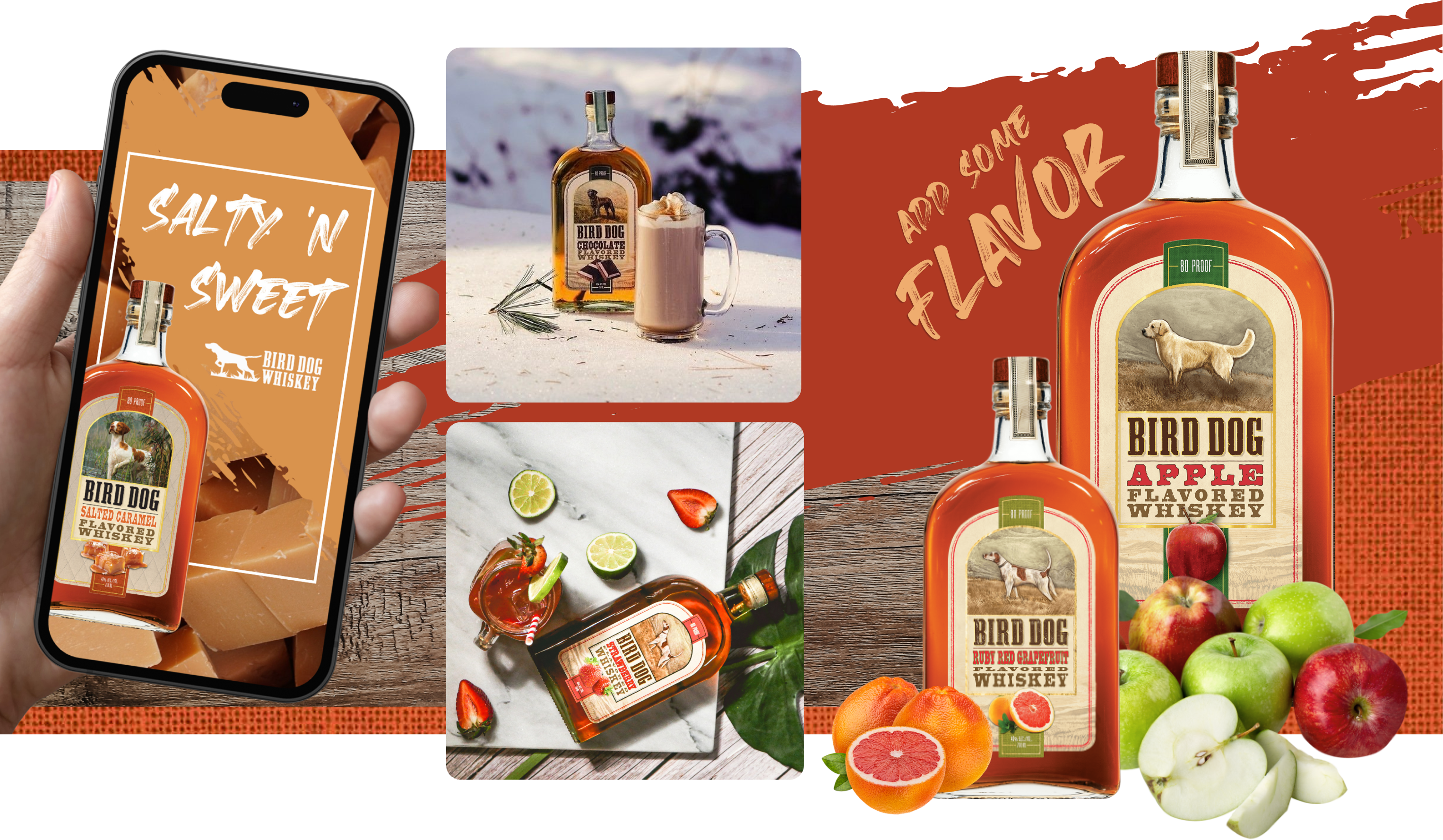 THE ANSWER WAS THE BRAND ITSELF
Rebel and Bird Dog Whiskey called a meeting and put their heads together. Leadership on both sides took to the whiteboard, brainstorming and sketching out the future of the brand. They each brought insights to the table: market mapping, competitor spend analysis, industry trends, and audience behavior, just to name a few.
"In our research, one thing we had seen was that our competitors each had an overarching brand platform grounded in the brand's values and their customer's needs. Think Corona's 'Find Your Beach' campaign; every ad and other campaign element includes that brand platform. It's reinforced at every touchpoint – from TV to radio to POP and billboards. We realized that was exactly what Bird Dog Whiskey needed – a platform upon which their marketing efforts could stand. That was a missing piece."
Bird Dog Whiskey and Rebel emerged that day with a new outlook on their brand. They realized they stood for something bigger – namely, the desire to add warmth, joy, and lighthearted fun to memories made with friends and family. When the brand looked in the mirror, they saw big, explosive flavor that encouraged consumers to live their fullest, most flavorful lives.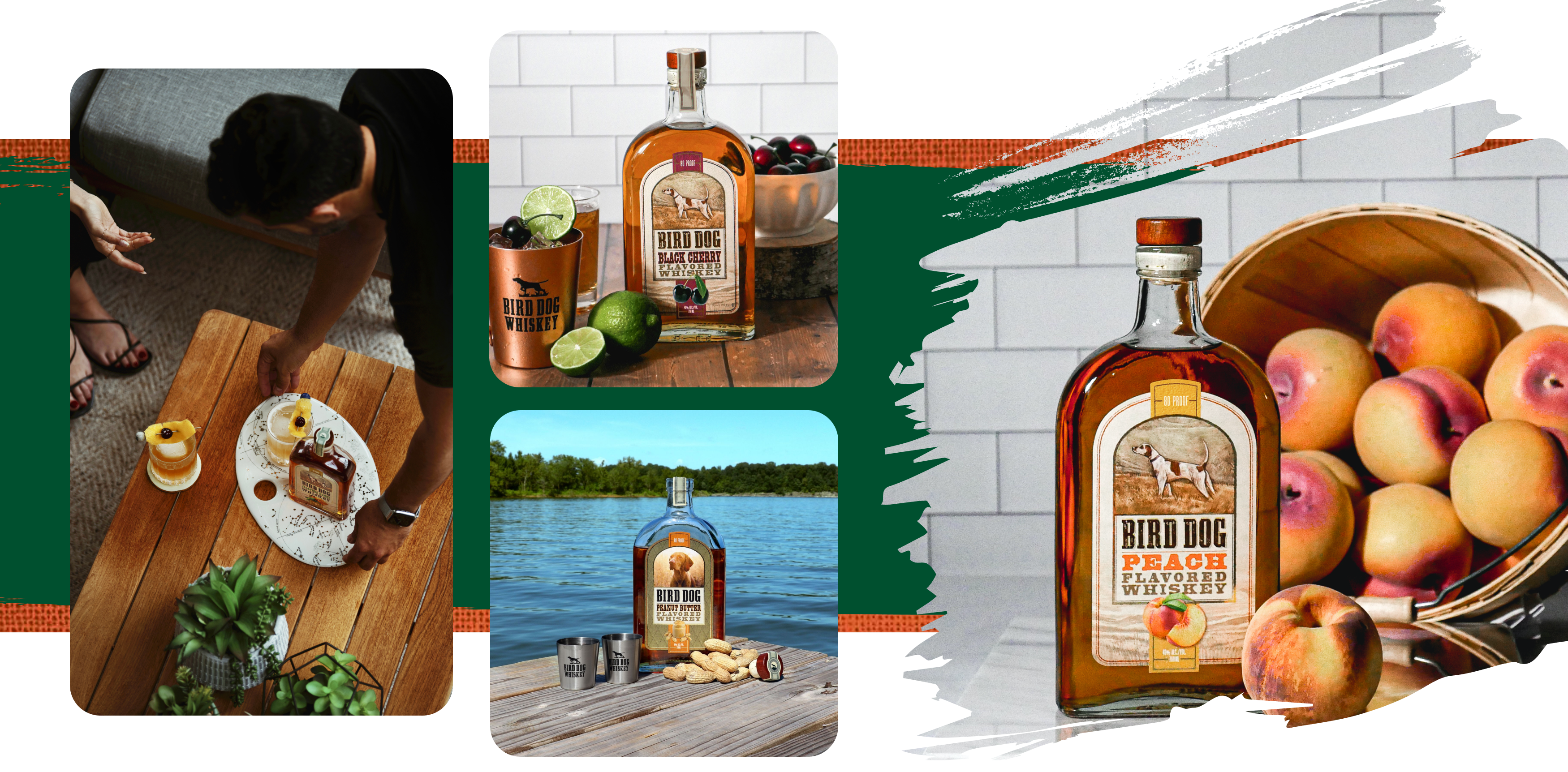 "LIFE IS SHORT, SO ADD SOME FLAVOR."
Results thus far have strongly supported the decision to hit the reset button and develop this evergreen platform for Bird Dog Whiskey. Overall numbers since the shift in brand identity show that:
Relevant audiences viewed the client's paid ads over 40 million times and counting, driving over 580,000 clicks to their website.
Social profile views increased by over 69% and engagement skyrocketed, creating relationships with influencers and ambassadors who promote the Bird Dog flavors to their fans.
Conversion actions increased by nearly 120% on Bird Dog Whiskey's website (made by yours truly).
Life is short. Get better results for your brand.
And go buy some Bird Dog Whiskey. Cheers.
Are you ready to promote your brand?
Let's get your journey started