Making Space in the Skincare Market
Delavie Sciences came to Rebel with a unique, proprietary ingredient and a goal: to set themselves apart from the saturated skincare market.
Rebel built Delavie Science's Aeonia skincare brand from scratch, developing a dominant marketing strategy that created immediate awareness and earned them a 176.2% increase in net sales just two months after release.
Breaking into a Saturated Market
Delavie Sciences approached Rebel with a vital ingredient that they wanted to incorporate – Bacillus Lysate – which was developed using Space Certified Technology™. The company's goal was to use Bacillus Lysate as the basis for a new line of skincare products, but that wasn't enough to break through the noise of a hyper-crowded market. Delavie needed a comprehensive program, covering everything from brand development to social media marketing, to successfully make their vision a reality.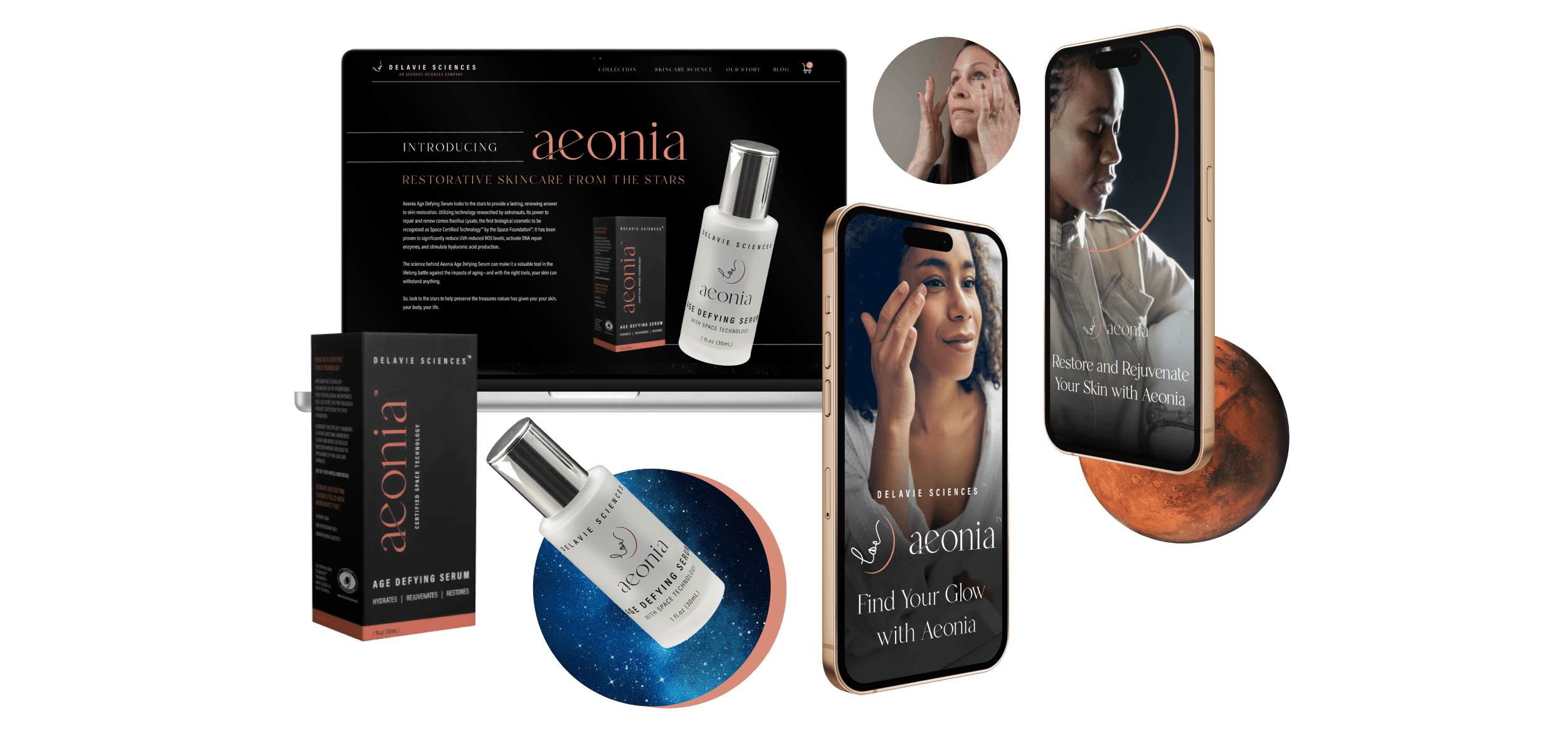 Building a Brand and Strategy from Scratch
Rebel kickstarted this project with a deep dive into consumer research and competitive analysis, which allowed us to accurately position the brand, and functioned as a north-star in guiding the design of a creative identity and social media strategy.

With brand longevity and future collections in mind, Rebel developed a logo and product packaging for Dealvie's flagship product, Aeonia Age Defying Serum, that captured the essence of the brand and functioned as a visual differentiator from its competitors.
Taking an e-commerce approach, we built a dynamic website with custom elements and engaging blog content designed to leverage SEO best practices to drive traffic to the site.

The last core element Rebel implemented was a one-of-a-kind social media playbook. This playbook was a comprehensive content strategy guide, covering optimal graphics and content usage in an effort to maintain a consistent presence across platforms and influencers, solidify an authentic, long-term relationship with Delavie's audience, and drive brand awareness and sales.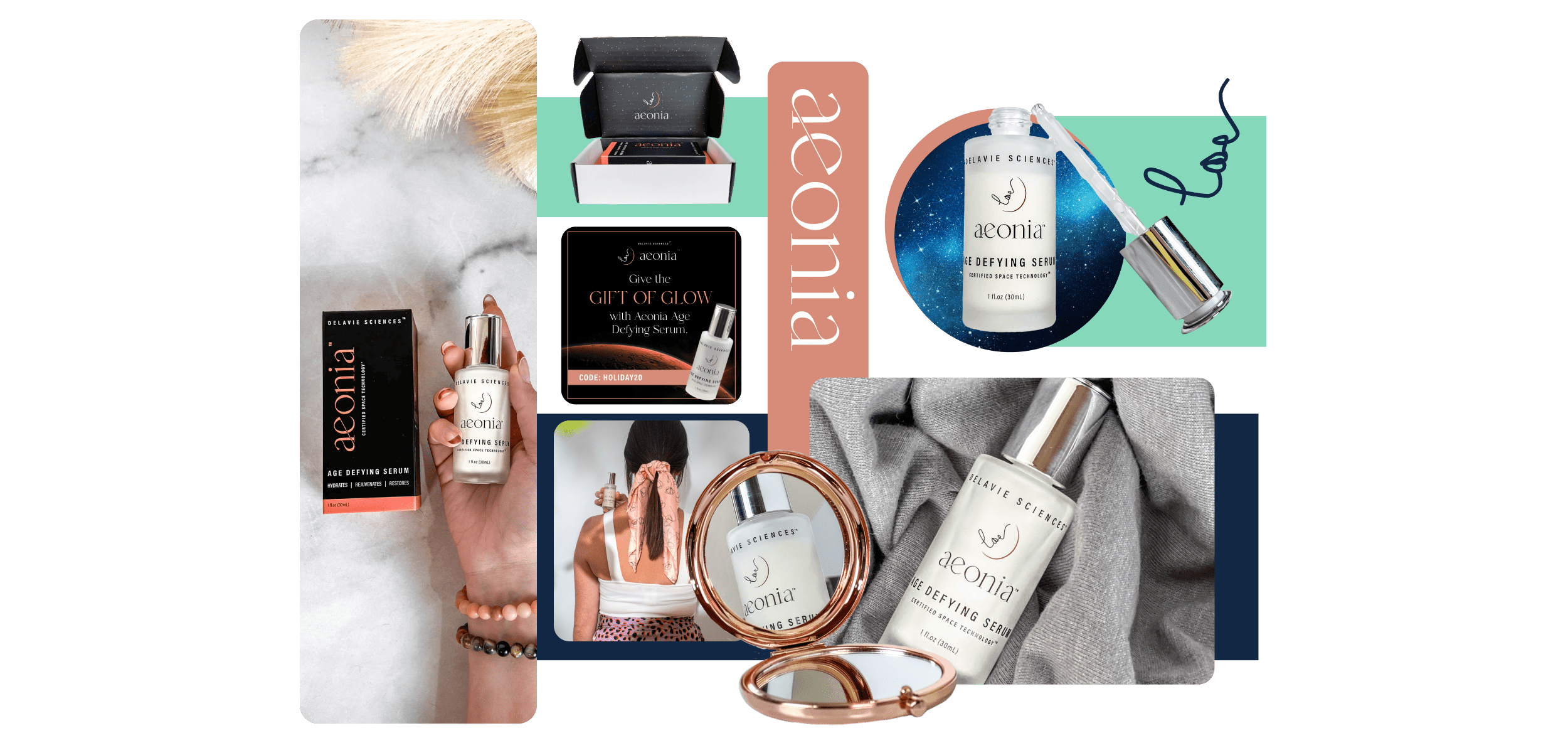 A Strategy Takes Off
With all the elements in place, Rebel and Delavie Sciences introduced Aeonia Age Defying Serum to the market. Within two months of the launch, Delavie Sciences experienced:

109.1% increase in organic social impressions
439.3% increase in organic social video views
52.9% increase in website users
74.8% increase in transactions
A 6.85% Website Conversion Rate — 2.7x the industry average
150.3% increase in revenue generated
176.2% increase in net sales
The numbers reveal that the right direction — and the right partner — are critical to penetrating any market space.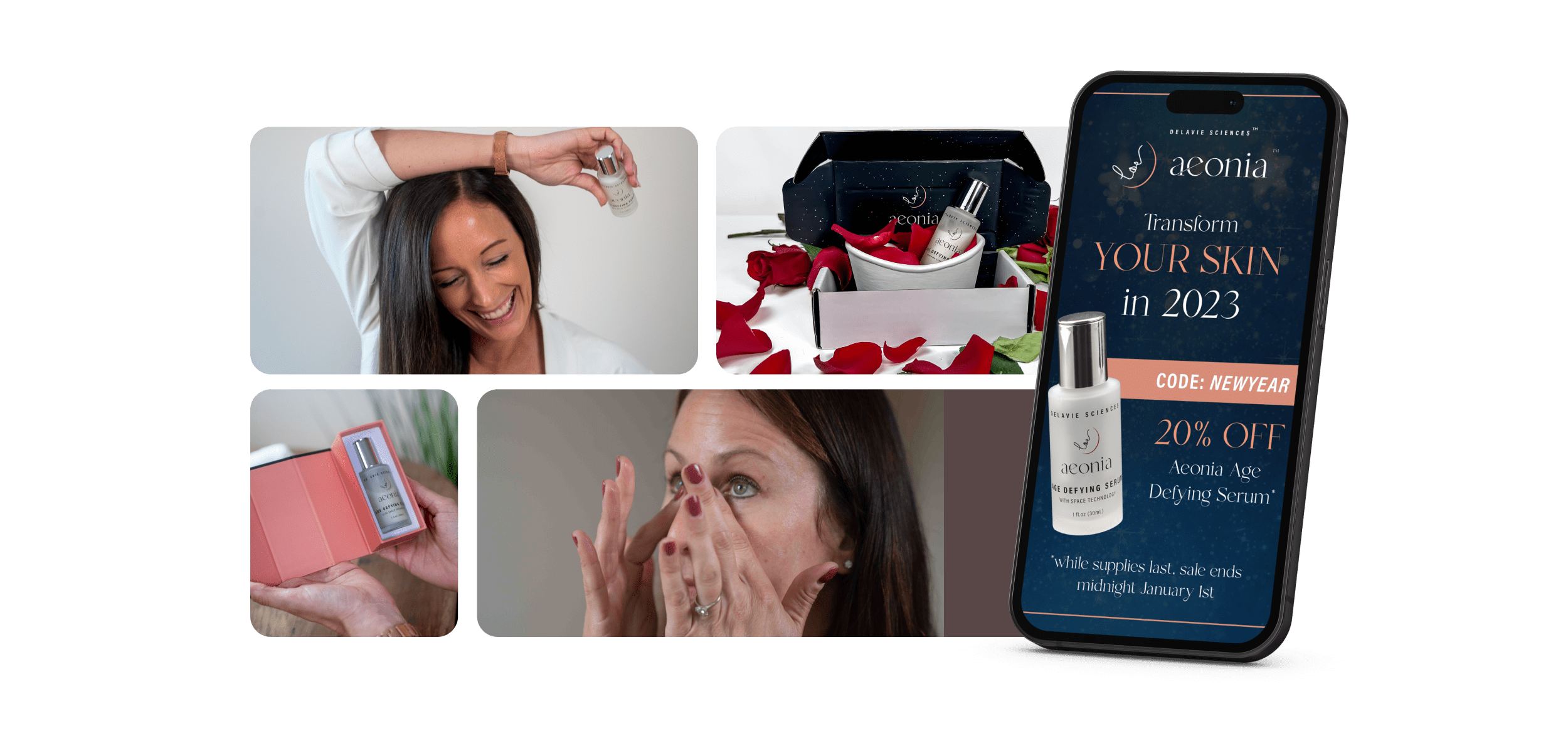 Are you ready to promote your brand?
Let's get your journey started