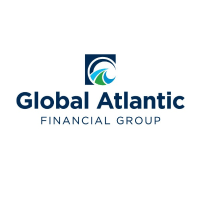 Global Atlantic Brand Awareness & Lead Generation
Global Atlantic Financial Group addresses customers' financial protection needs through a broad range of retirement, life and reinsurance products. Global Atlantic Financial provides individuals and institutions with a variety of options and solutions to assist in custom strategies for protection, accumulation, income, wealth transfer and end-of-life needs.
The Need
Despite having origins in well-known brands such as Goldman Sachs and The Hartford, Global Atlantic was lesser known among brokers, wholesalers and financial planners. As a result, they needed help driving and increasing leads for brokers, wholesalers and financial planners who are going to sell life insurance policies and retirement products.
the challenge
Global Atlantic's brand name recognition overall was very low, even among its top-selling firms. Establishing awareness of and education about the products and services available represented a barrier in gaining credibility for driving qualified leads.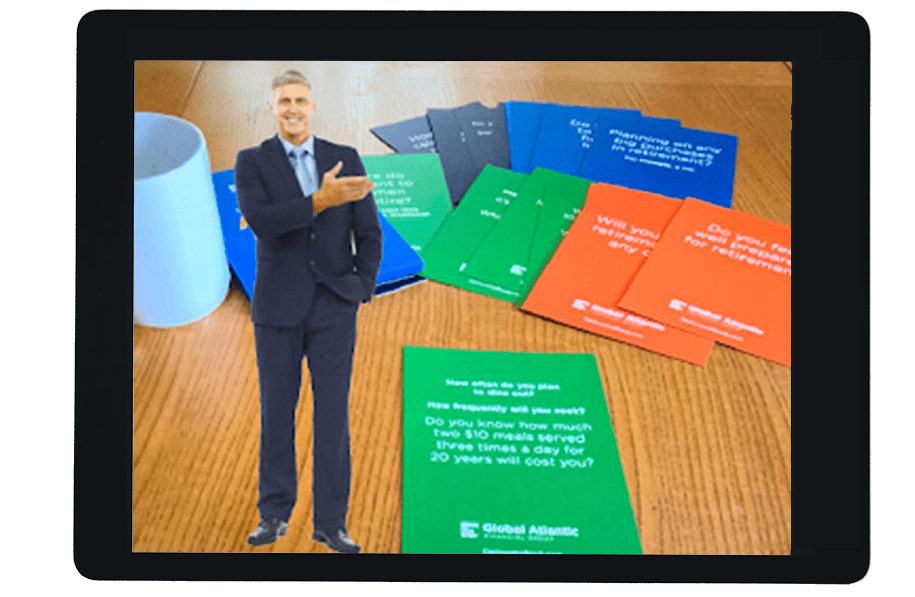 The SOlution
Rebel ran a six-month, three-phased campaign that started with brand awareness and finished with lead-driving campaigns in order to capitalize on the newly paved brand awareness with Global's target audience. We utilized Google Search, LinkedIn, and Programmatic Display in addition to various different targeting, messaging, strategic viewpoints in order to push the Global Atlantic to the forefront of brokers', wholesalers' and financial planners' minds.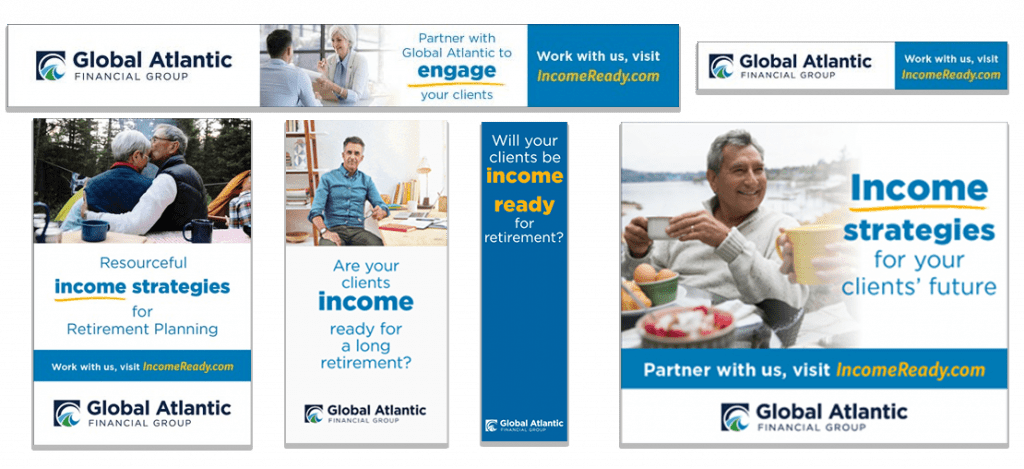 The Results
Over the six-month campaign, we drove more than 20,000 unique users to the customized landing page we built for Global Atlantic. By the numbers:
Google Search:
5.48% click-through rate (CTR)

$4.85 cost per click (CPC)

642 total conversions
Programmatic Display:
Over 10 million impressions

41 Conversions
LinkedIn