When Simplicity is the Solution
When your site no longer represents the strides your technology has made, it's time for a change. That was the challenge facing South Korean industrial manufacturer Doosan's U.S. subsidiary, HyAxiom. Doosan came to Rebel for an updated site, one whose look would better represent HyAxiom's state-of-the-art energy solutions.
It sounds straightforward, but not when you're developing a solution during a rebrand, collaborating with an cross-border team and dealing with both potential langauge and cultural barriers, and experiencing unanticipated platform concerns. The last issue could have created a substantial roadblock. Instead, it was the key to a simple, elegant solution offering performance beyond Doosan's expectations. 
A Multifaceted Challenge
While South Korean manufacturer Doosan is known for its industrial equipment, fuel cell technologies, and other heavy industry applications, its U.S. operation is focused on innovative hydrogen energy solutions for utility, industrial, and commercial uses. Faced with a dated Doosan Fuel Cell America site, Doosan came to Rebel seeking a modernized look in keeping with its state-of-the-art technology.
It doesn't sound complex, but the project came amid a rebrand (Doosan Fuel Cell America became HyAxiom), the Doosan IT team was located in South Korea, and the platform originally selected for the site — universally popular WordPress — was not on Doosan's approved hosting list. The last issue presented perhaps the highest hurdle to overcome.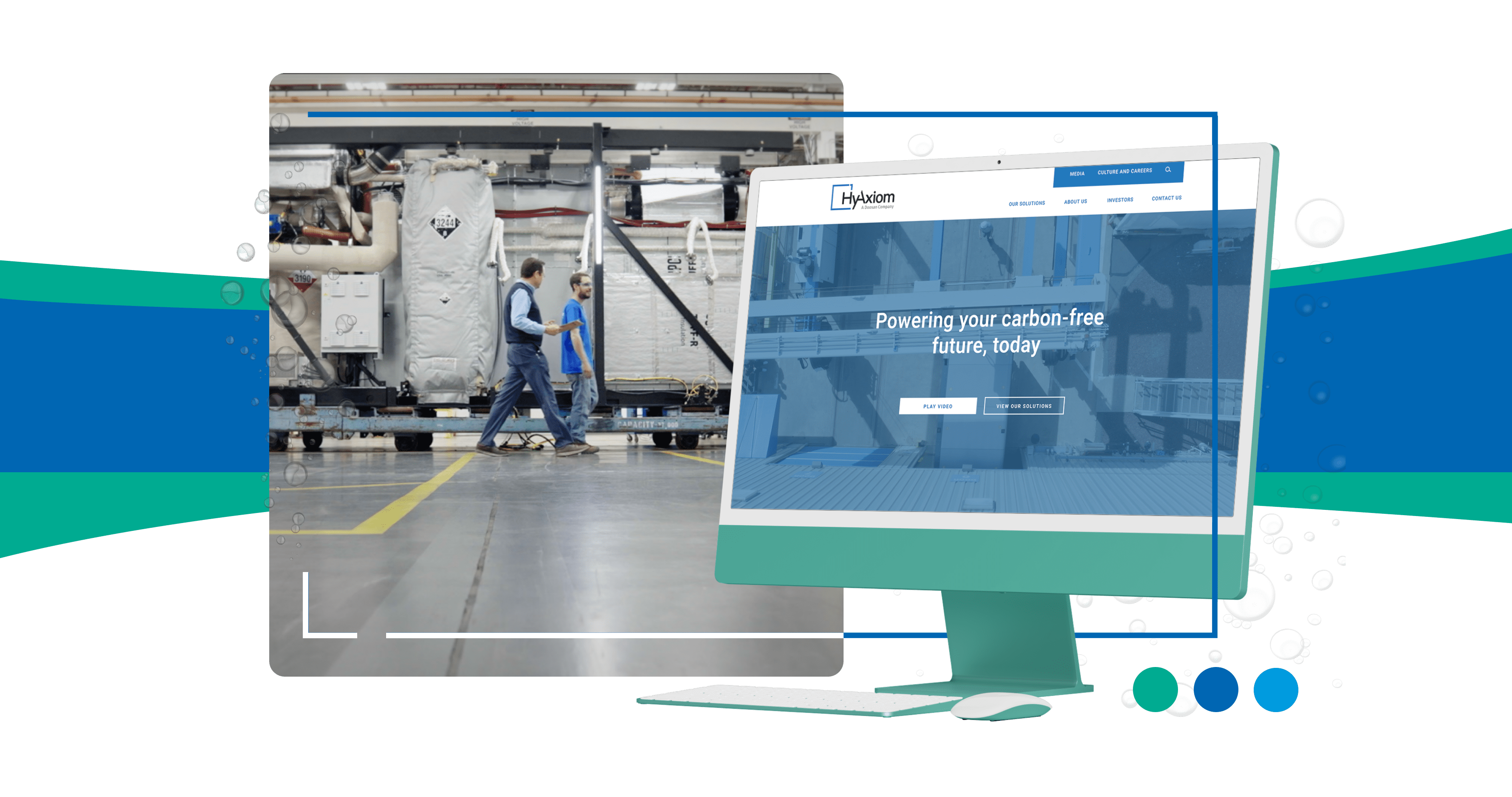 Finding Mutual Flexibility
As it turns out, the only real problem posed by the location of the two teams was the time difference. It required flexibility on both parts — especially during the website QA process — to maintain tight timelines. In addition, the mid-project rebrand meant new logos, colors, and fonts, all of which the Rebel design and production teams took in stride.

Exchanging WordPress for a different web platform was another matter entirely. Given Doosan's hosting concerns and the need for updating by an overseas team, a more static solution was required.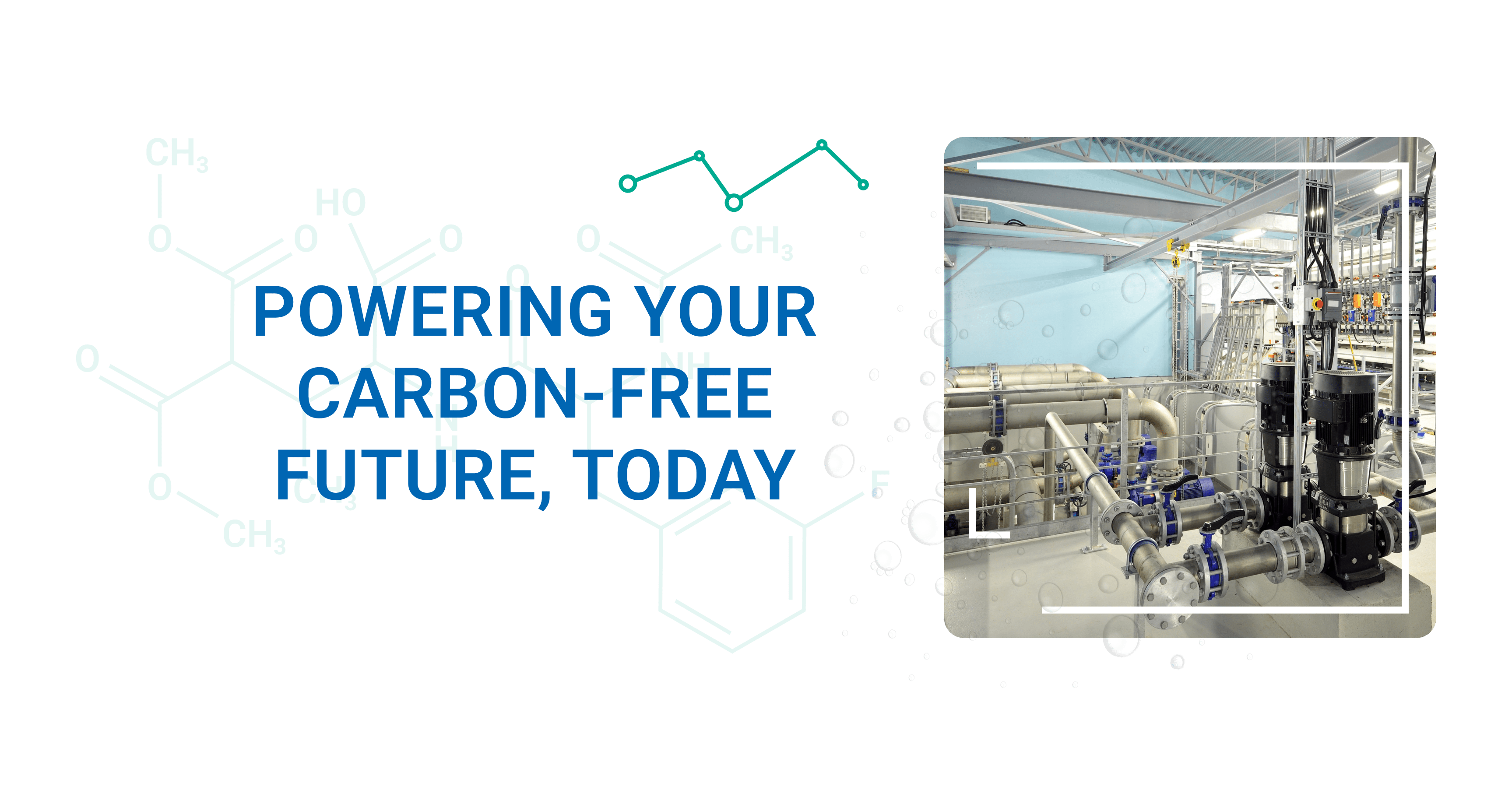 A Powerful, Simple Platform
After some in-depth research, the web platform Rebel hit on was Jamstack, which features an architectural approach that decouples the web experience layer from data and business logic, improving security, flexibility, scalability, performance, and more.

Jamstack's power and simplicity as a solution turned out to have a wide range of advantages. Using Github, for example, the HyAxiom team could make the changes they needed in their website and hit "save," which means no code had to be shared. Most importantly, with no plugins or database to account for, the site was breathtakingly fast.

The result is that HyAxiom got the secure, high=performing site they wanted with no sacrifices and several key benefits. Sometimes, the easiest answer is the best.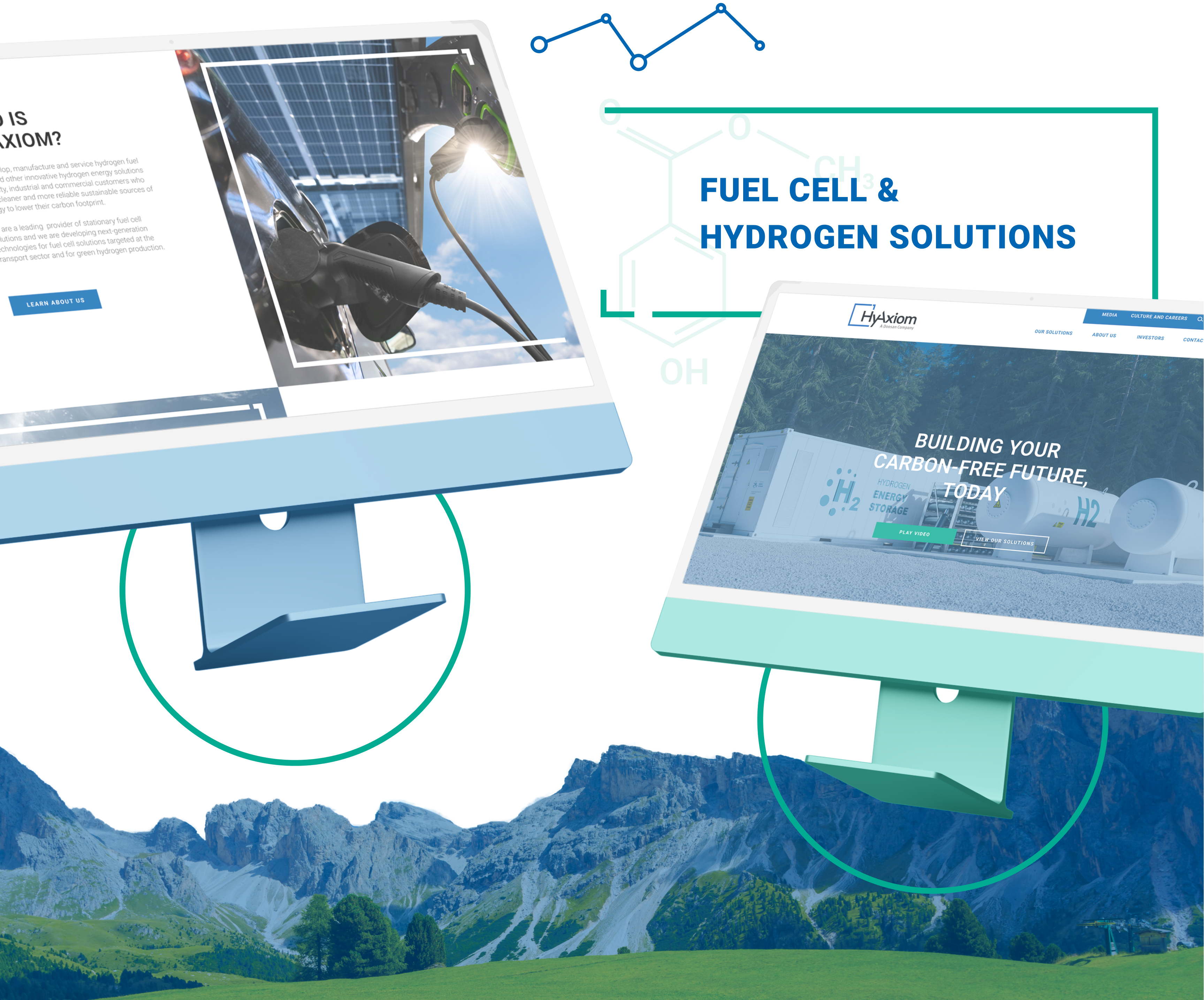 Are you ready to promote your brand?
Let's get your journey started