Building a Celebrity Lifestyle Brand
The power of celebrity influence is undeniable. Celebrities often seek to leverage their status into new industries and business opportunities, but given how informed consumers are today, name recognition alone isn't enough to ensure success.
Established celebrity Brooke Burke, was looking to expand her existing health and wellness Brooke Burke Body brand into a new facet of the industry with a line of powerful plant-based superfood blends: Longevity by Brooke Burke Body. While Longevity was a natural extension of Brooke's existing brand, Rebel needed to give it a new, stand-out identity that positioned it for long-term success in a competitive market. Our team of strategists and designers teamed up to create a unique, credible look and feel infused with Brooke's personality, which made Longevity thrive.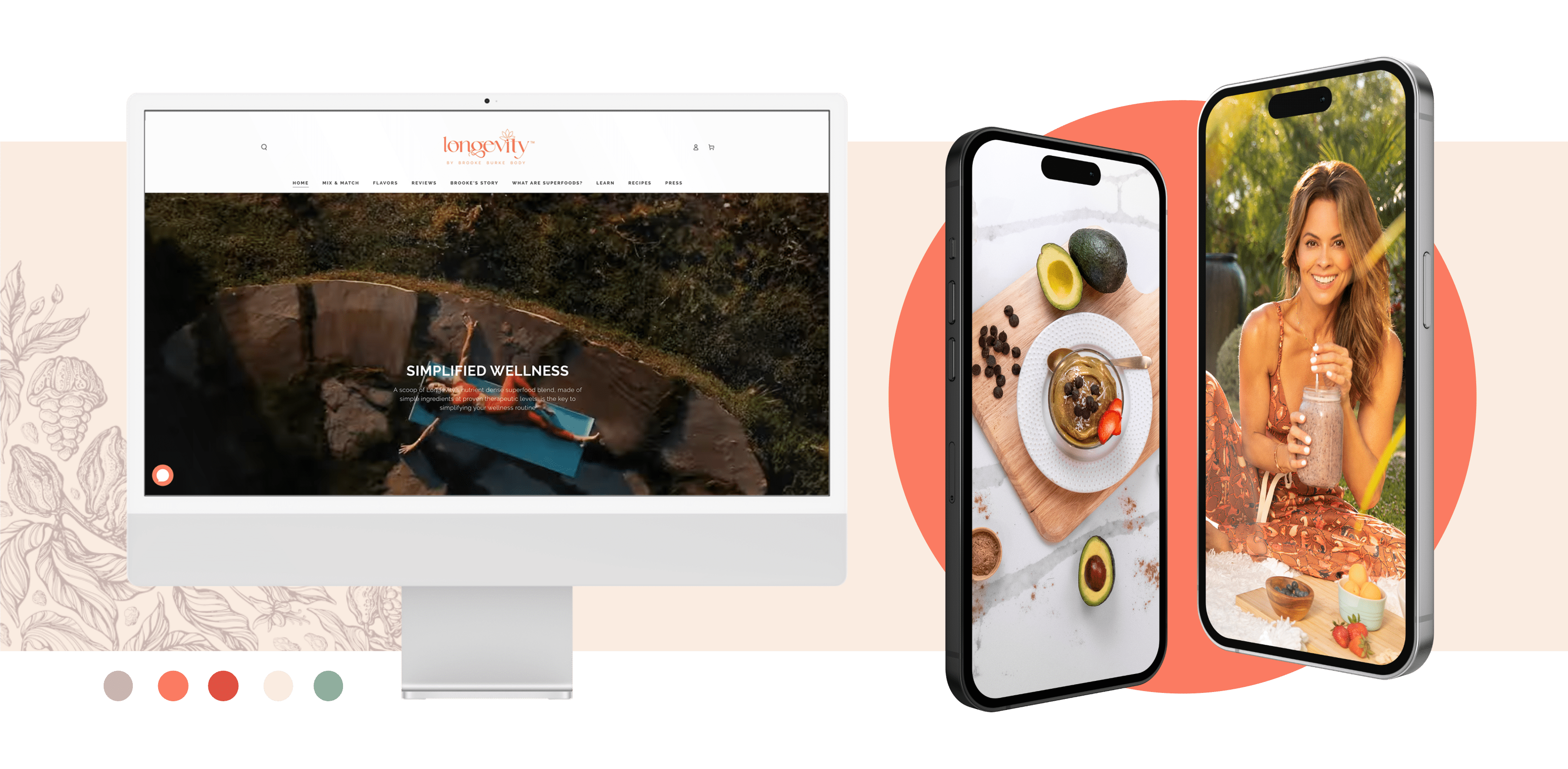 An Identity Built To Last
Based on extensive competitor and visual research, Rebel strategized a way to combine elements of Brooke's existing brand with elements that would resonate with her target audience: busy moms on the go. Through iconography, color, packaging, and imagery, infused with Brooke's personality, Longevity was born. This new creative identity encouraged her audience to expand beyond fitness and think more holistically about their health and wellness. Imagery and messaging focused on superfood as key to — and easily integrated into — a healthy lifestyle by showcasing the product's proven benefits and the role they play in Brooke's own life.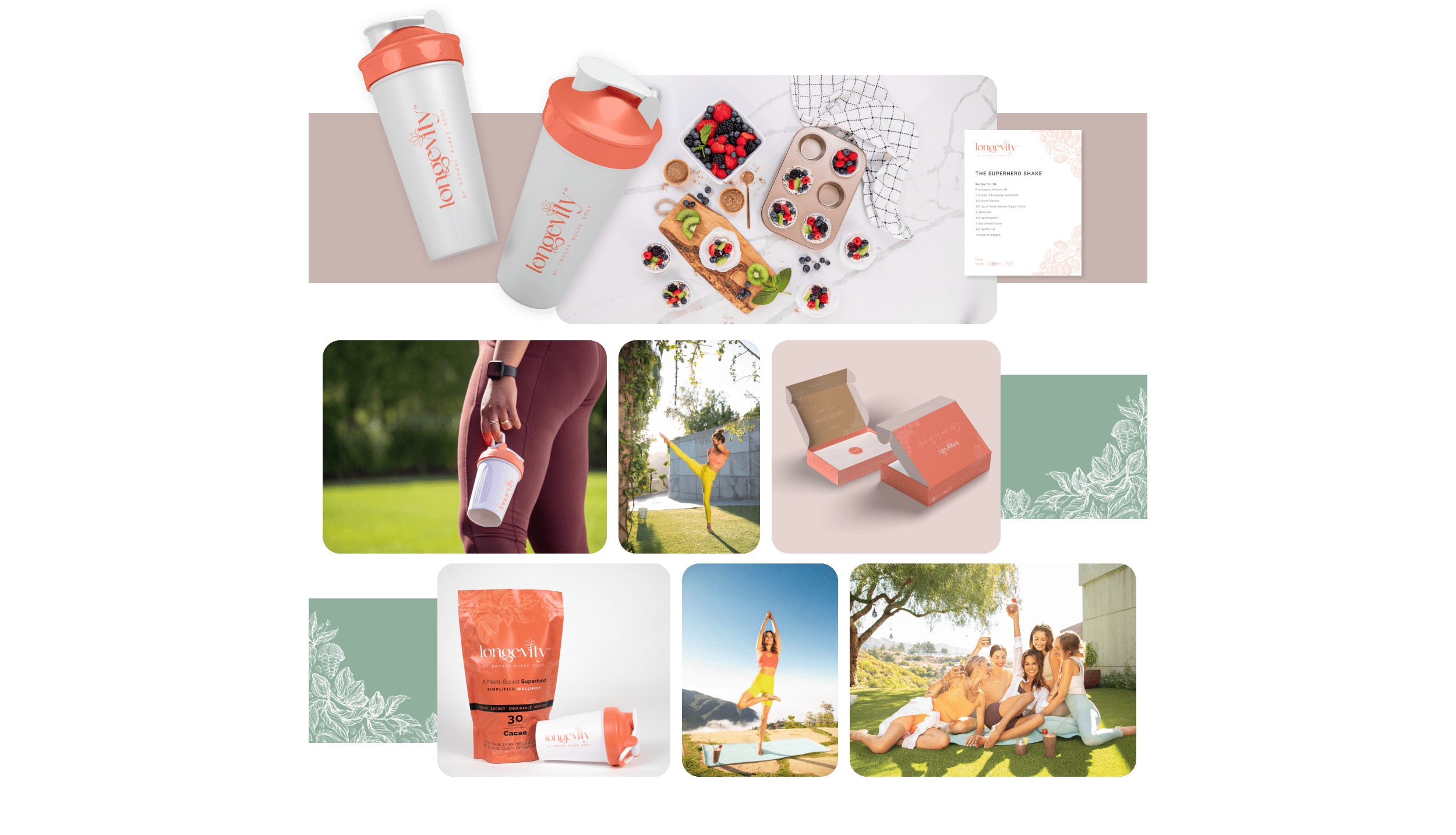 Marketing Longevity
Utilizing the new brand elements as a foundation, Rebel built a Shopify-themed website and social media strategy featuring a clear and authentic story that highlighted the nutrition, ingredients, and science behind the superfood blends. The cohesive web experience bolstered the efficacy of the product and accentuated how Brooke fit Longevity into her lifestyle as both a mother and an entrepreneur. The brand's organic presence on social media made Brooke relatable to her community and emphasized that finding harmony in life is possible for anyone.
Are you ready to promote your brand?
Let's get your journey started