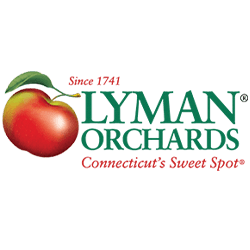 Lyman Orchards Hard Cider Product Launch
Covering more than 1,100 acres of scenic farmland, Lyman Orchards is one of the most popular attractions in New England. Known as Connecticut's own "Sweet Spot," Lyman is a destination for family fun with pick your own fruits and locally-sourced foods, handmade pies and gift baskets in its Apple Barrel store. Did we mention golf? Three courses, lessons, and an expanded golfing center. It's a big deal. Lyman Orchards also has a number of retail products (pies, tarts, preserves, apple cider, etc) that can be found in grocery stores throughout New England.
The Need
In an effort to expand their offsite brand presence and to capitalize on the growing hard cider market Lyman Orchards asked for Rebel's help in creating and launching their Hard Cider brand, 1741.
the challenge
Rebel needed to first create a memorable hard cider brand name that is aligned with the history and heritage of the Lyman Orchards. We were also challenged to create a logo and label design that would stand out on the shelf, increase offsite brand awareness for the Lyman Orchards brand, and drive hard-cider sales at package stores, restaurants, and on-site.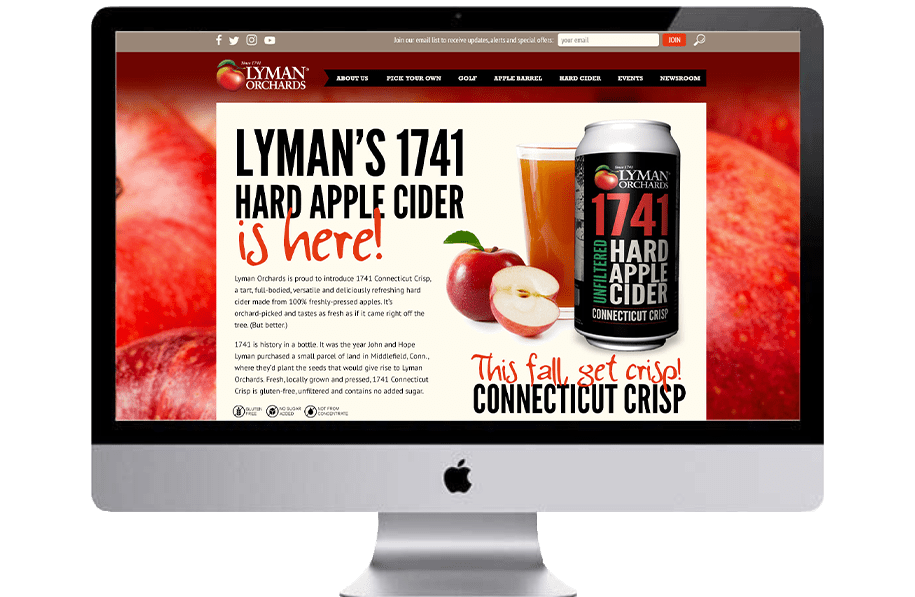 The SOlution
Rebel embarked on a comprehensive branding and marketing campaign that included brand naming and can label design. We designed and developed a custom landing page that included a product locator to help customers find the hard cider at a location convenient for them, and created a promotional flyer for onsite events.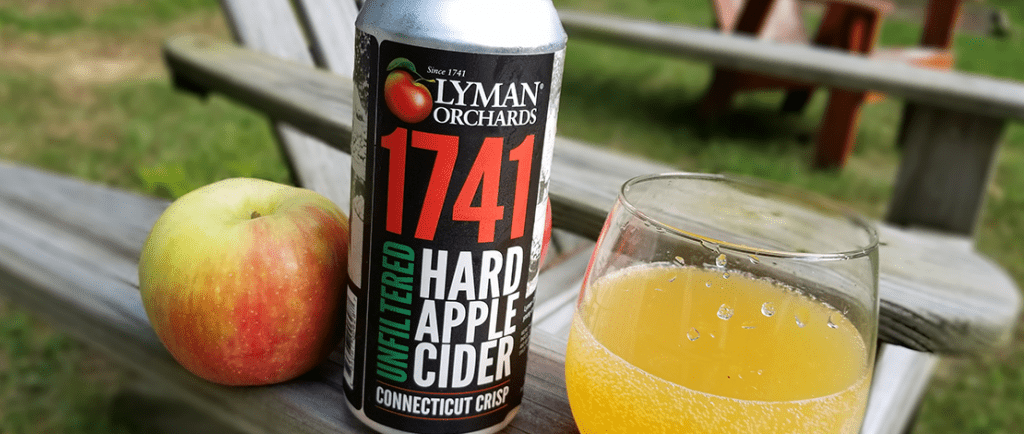 The Results
By creating a memorable brand, building awareness for the product, and helping consumers locate the cider at package stores across Connecticut, Rebel was able to assist Lyman in a successful product launch. Within months of launch, there was so much demand for the product that Lyman began to explore increasing production capability and taking distribution in-house.