Building an Admissions Engine from Scratch
Regis first came to Rebel looking to stem the tide of rapidly decreasing enrollments. Our goal was to build a marketing program that would speak to the motivations of non-traditional students; to build what Rebel termed "an enrollment marketing machine," that would drive applicants to an admissions microsite.  While that work took place, Regis and Rebel built an admissions landing page that would act as an initial intake vehicle for those being targeted by the marketing efforts. Originally designed to house brief information about highlighted programs and the school's application form, we soon realized that the focus needed to expand. 
Instead, we had the opportunity to build a true Admissions Hub that would engage prospective students by supporting a much wider range of content and functions.
Expanding on a Concept
Once we began exploring the microsite's needs, both Rebel and Regis realized the scope would need to shift. As it turned out, we would require more than a way to showcase a few key programs and house an application form. These pages needed a bigger marketing stamp.

That was when we moved from creating a microsite to building a much more comprehensive "Admissions Hub."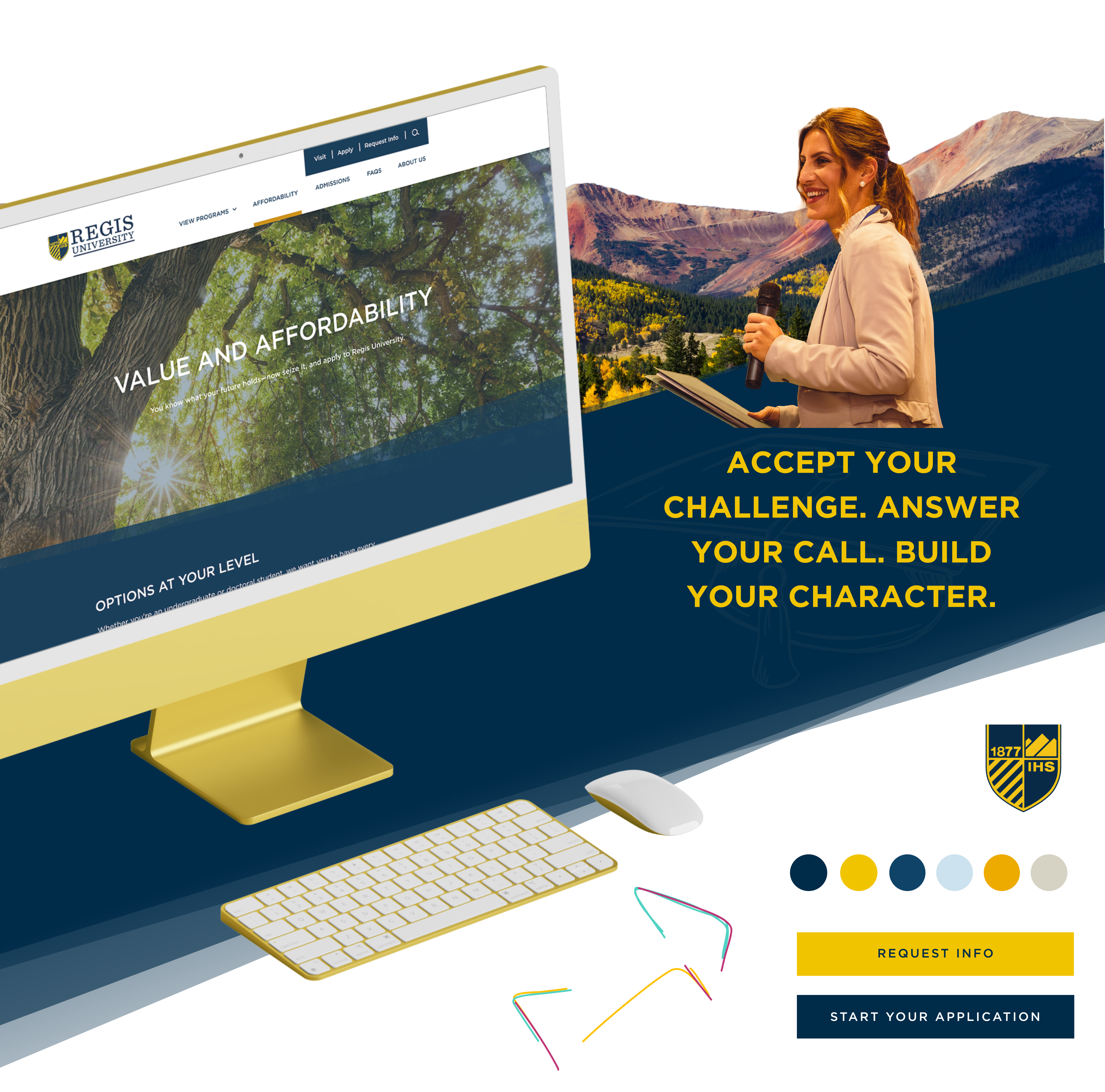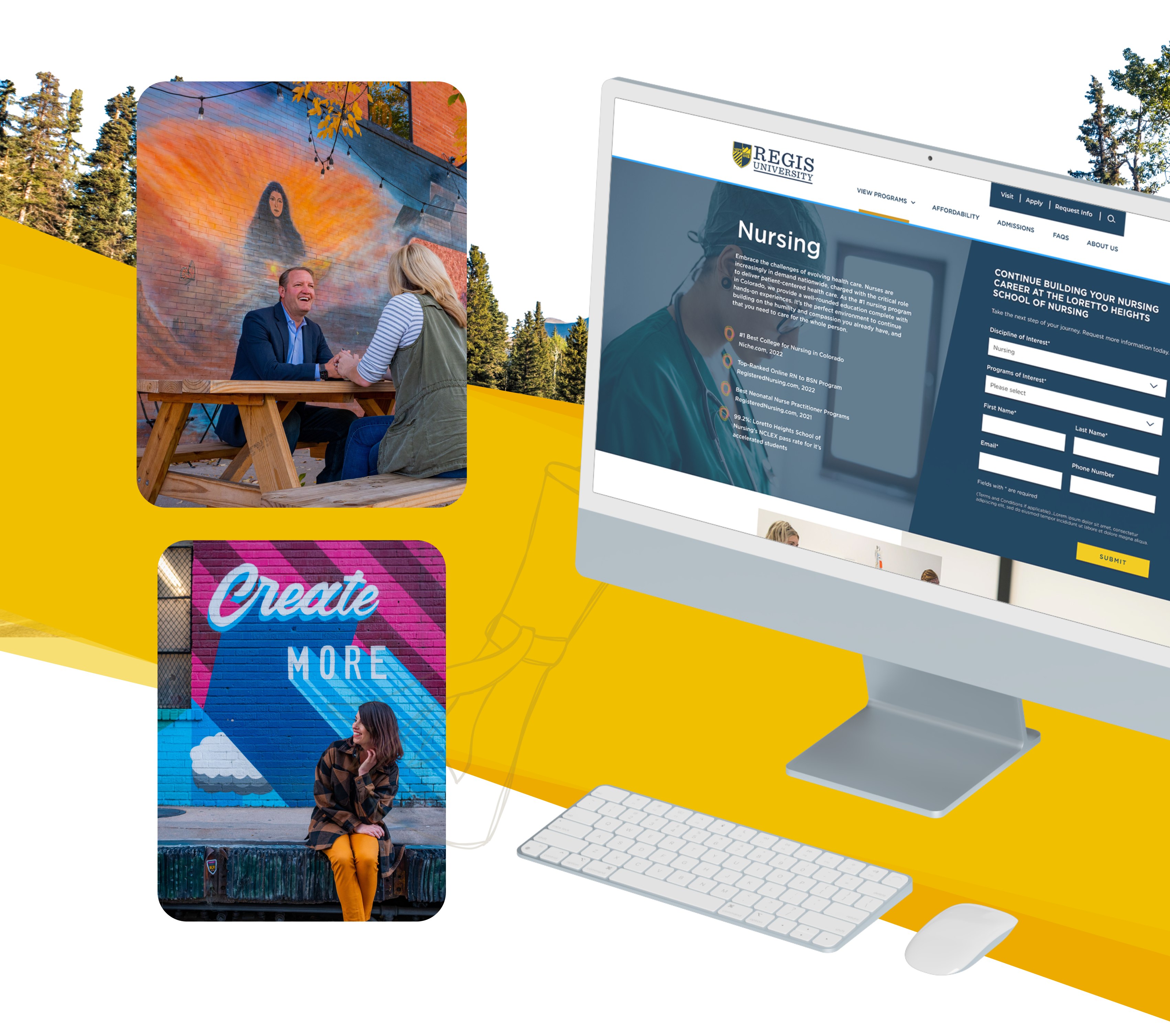 Building a Content Hub
A much wider array of programs was core to the change in the site's makeup. Originally, the focus was on select business, nursing, and computer science programs. But we quickly learned that as the program grew, so would the number and types of programming the site would need to cover.

Rebel's solution was to echo the marketing program's overall messaging, built around supporting students in mind, body, and spirit. To get there, we added case studies designed to amplify real student experiences and success stories; specific information corresponding to a prospective student's journey (e.g., those building careers, honing new skills, international students, veterans, etc.); detailed tuition and fee information; full admissions support content; and a much wider array of degree programming, covering more than 20 programs across six disciplines.
The Right Infrastructure
If hindsight is 20/20, it turns out that moving to a much more robust Admissions Hub framework was the right move. Launching just before the marketing program debuted, the hub immediately experienced heavy traffic as users interacted with the social and other efforts.

In the few months post-launch, the hub saw 27,930 sessions, with 24,033 new users, and paid media drove nearly 20,000 people to the site. Clearly, a bare-bones microsite would not have been as engaging as the hub Rebel built. Being flexible enough to change helped us move from stopgap experience to creating a true Regis experience.
Are you ready to promote your brand?
Let's get your journey started