Making a Commodity Hot
Pepper is pepper. Chili powder is chili powder. In a commoditized market of spices, Nutmeg Spice was up against a slew of competitors. Nutmeg Spice, a B2B brand, came to Rebel looking for help with branding for an e-commerce, direct-to-consumer spice venture.
Learning the B2C Language
After extended research and strategizing, Rebel uncovered what wasn't in the spice market. This led to the creation of Spice Madness, an edgy, chaotic, recipe-eschewing fireball of a brand. It's all about experimenting and bringing a little bit of madness – and a lot of fun – to the kitchen.

When Nutmeg Spice decided to launch a B2C e-commerce venture, they realized they were out of their element. Marketing for B2C is radically different from B2B, especially with a commoditized product in the hyper-competitive food and beverage category. While B2B branding relies heavily on positioning, the key to B2C branding success is strong messaging with a purposeful strategy.

What Rebel came up with was Spice Madness, a name and brand that immediately evoked a bold, piquant experience — anything but plain old salt and pepper. Coupled with provocative messaging, it was a platform that helped Spice Madness add its own heat to rise above the market.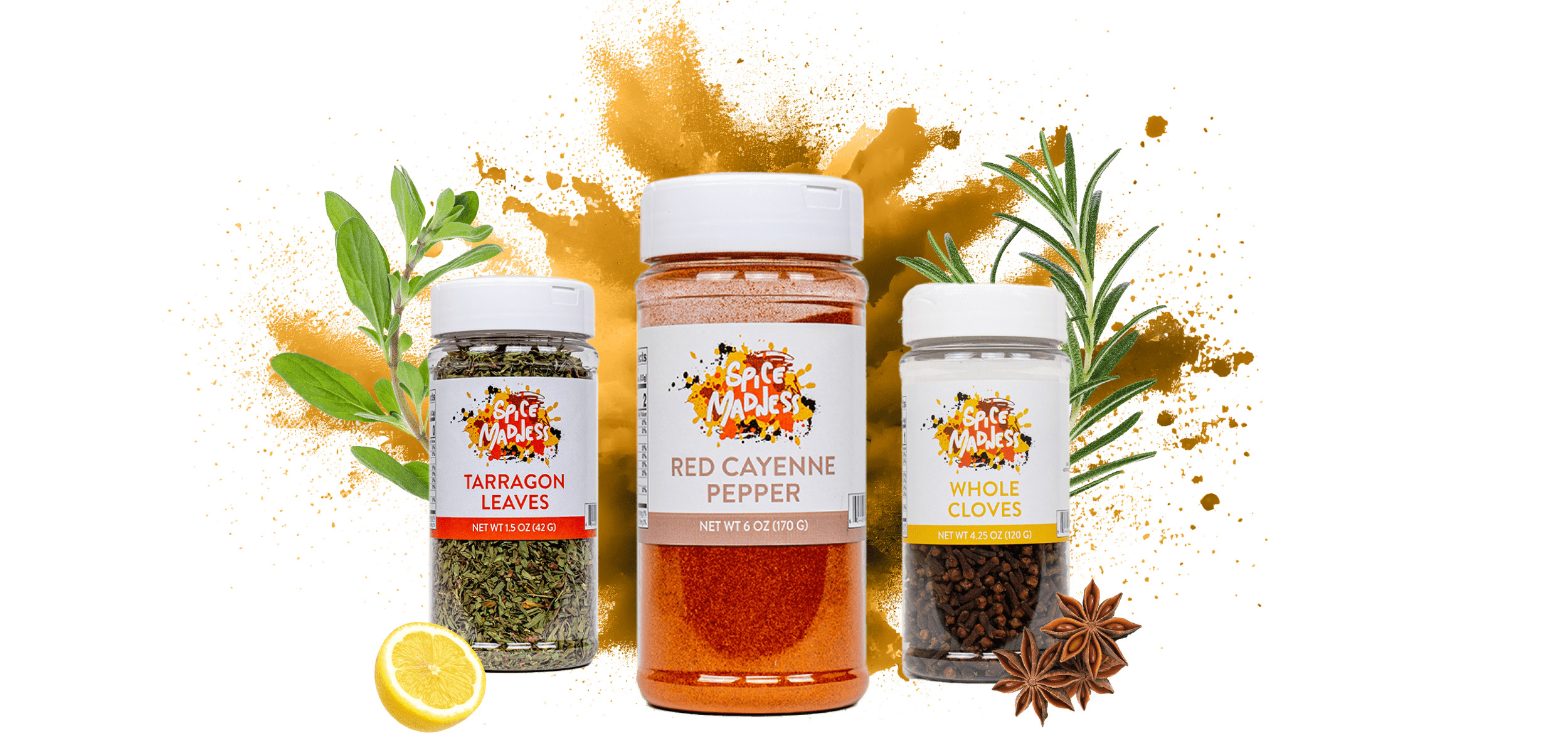 Digging into the Spice Market
The first step in creating the Spice Madness brand was gaining a better understanding of the segment and the factors that drive consumer spice purchases. Rebel conducted comprehensive research in the form of a Market Intelligence Analysis. First, we compiled an extensive list of notable competitors, industry drivers, barriers to entry, and potential positioning oppertunities into a visual report. Next, we researched the audience, exploring the ways in which they consumed food content and their perceptions around spices and spice brands. And that's where we saw the white space within the spice market.

Most spice brands utilize more holistic messaging, represented by health-food driven, old-fashioned farming in the mountains of some obscure country; however, pop-culture cooking icons like Gorden Ramsey and the late Anthony Bourdain — respected foodies who have collectively captured the nation's attention with their style — are the polar opposite. Bold and edgy, they take risks with flavor and aren't afraid to make mistakes in the kitchen. Picking up on the "organized chaos in the kitchen" ethos that their audiences embrace, Rebel created Spice Madness, a visual brand identity fueled by flame and fed by madness, to bring a missing edge to the spice market.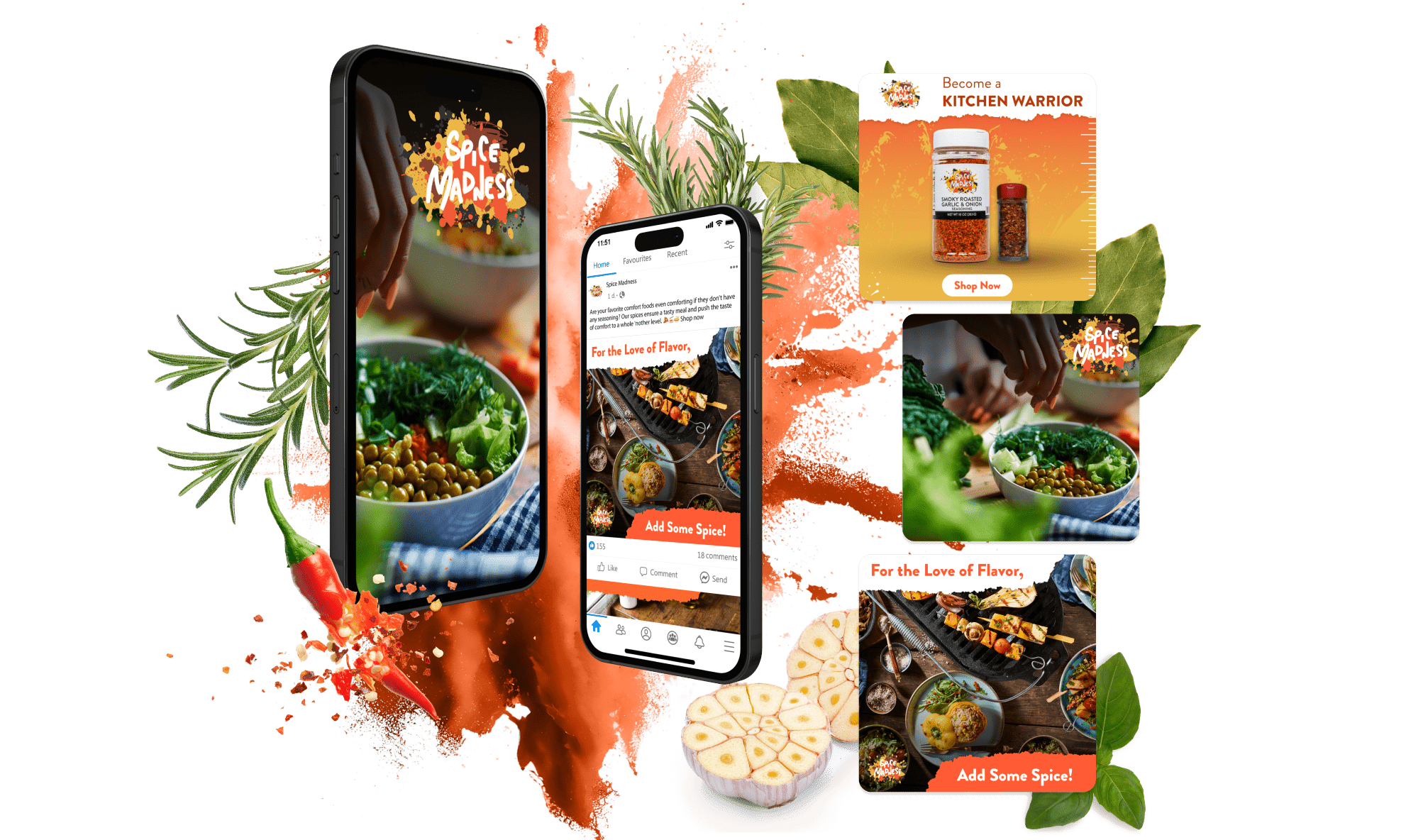 Adding Madness to the Market
With a unique brand created, Rebel began to make madness in the spice market. We built a dynamic Shopify website that was strategically designed to generate conversions and give users the fun, frictionless experience they crave in an e-commerce environment. We developed a bold paid media and organic social strategy, with elements like kitchen fails ("I made a pie with curry powder instead of cinnamon"), bizarre cooking challenges ("You have a carrot, cream cheese, croutons, and our lemon pepper. What can you make?"), unconventional use cases for common household spices ("How can you substitute cilantro in guacamole?" How about cumin and crushed red pepper?"), and more to make our content stand out among the endless "recipe mills" we found online and foster an online community of chefs and foodies. We also incorporated cooking influencers into our content strategy to emphasize the brand's reach among food experts and increase audience reach. Lastly, leaning heavily on the chaotic nature of the brand, we crafted an edgy blog and content strategy equipped with SEO and keyword research to increase site traffic and generate conversions.

Just 90 days after launch, sales doubled and continue to do so month over month.

The numbers don't lie. In order to have a brand stand out in a commoditized market, it's imperative to take risks and not follow the crowd.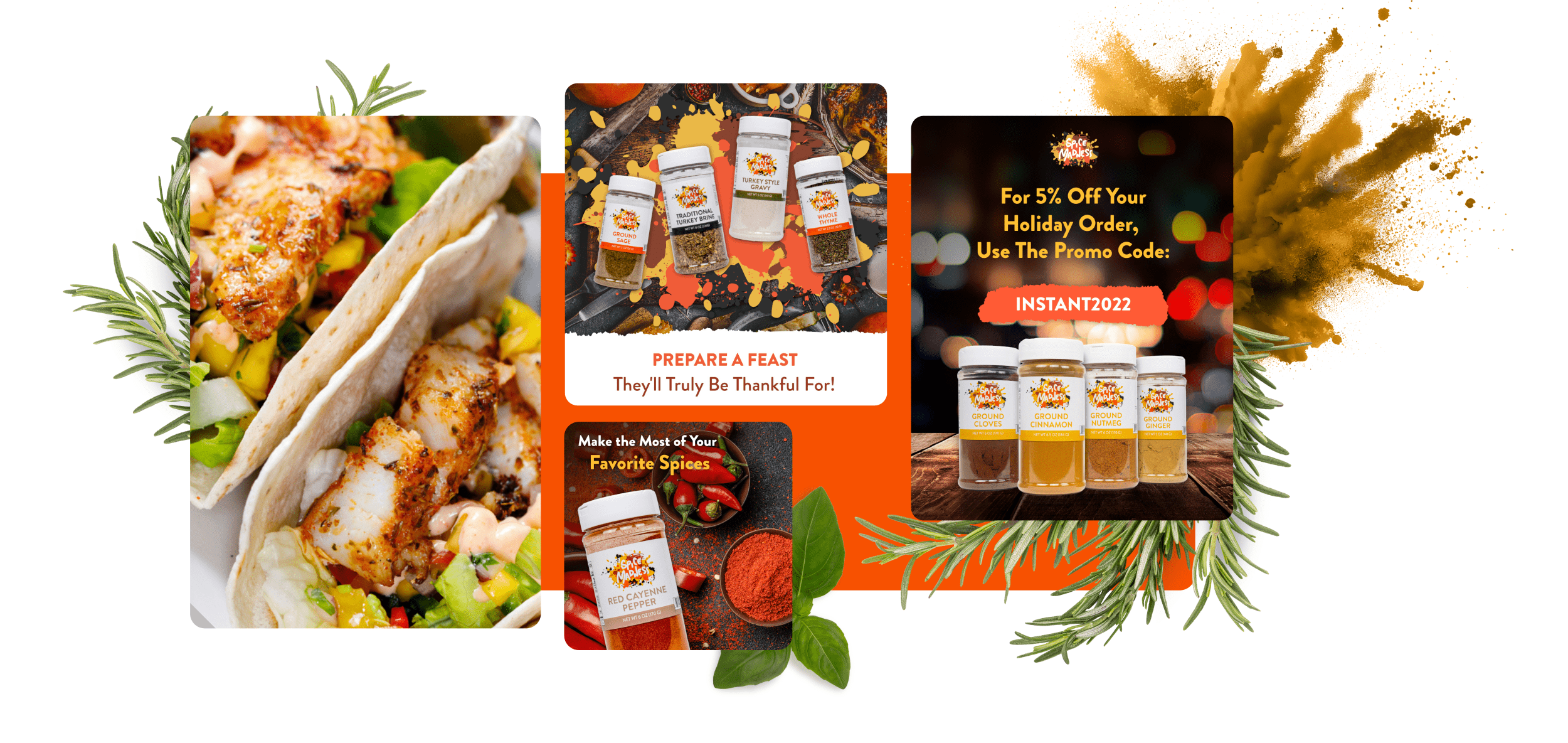 Are you ready to promote your brand?
Let's get your journey started