Qualified Leads = Quality Conversions
When you don't have the right tools and expertise, lead generation can be an exercise in futility. And chasing unqualified leads opens the door to the competition, resulting in wasted time and money.
Summit Handling, one of the largest material warehouse equipment dealers in the Northeast, came to Rebel looking to effectively target their audience and drive qualified leads. Between drilling down into target audience characteristics and geotargeting, Rebel's custom paid media plan led to a 22% increase in qualified leads and a 41% increase in web conversions after eight months.
A Need for Audience Definition
Summit Handling provides high-quality new, used, and rental forklifts, related equipment, and maintenance, generally for use in warehouse and larger storage operations. Each of their five locations serves its own territory throughout the Northeast. While the territories were well-defined, Summit's customer base wasn't, making it tough to generate qualified leads. 
Rebel's job was to effectively target and uncover qualified leads, leading to more traffic and, ultimately, conversions.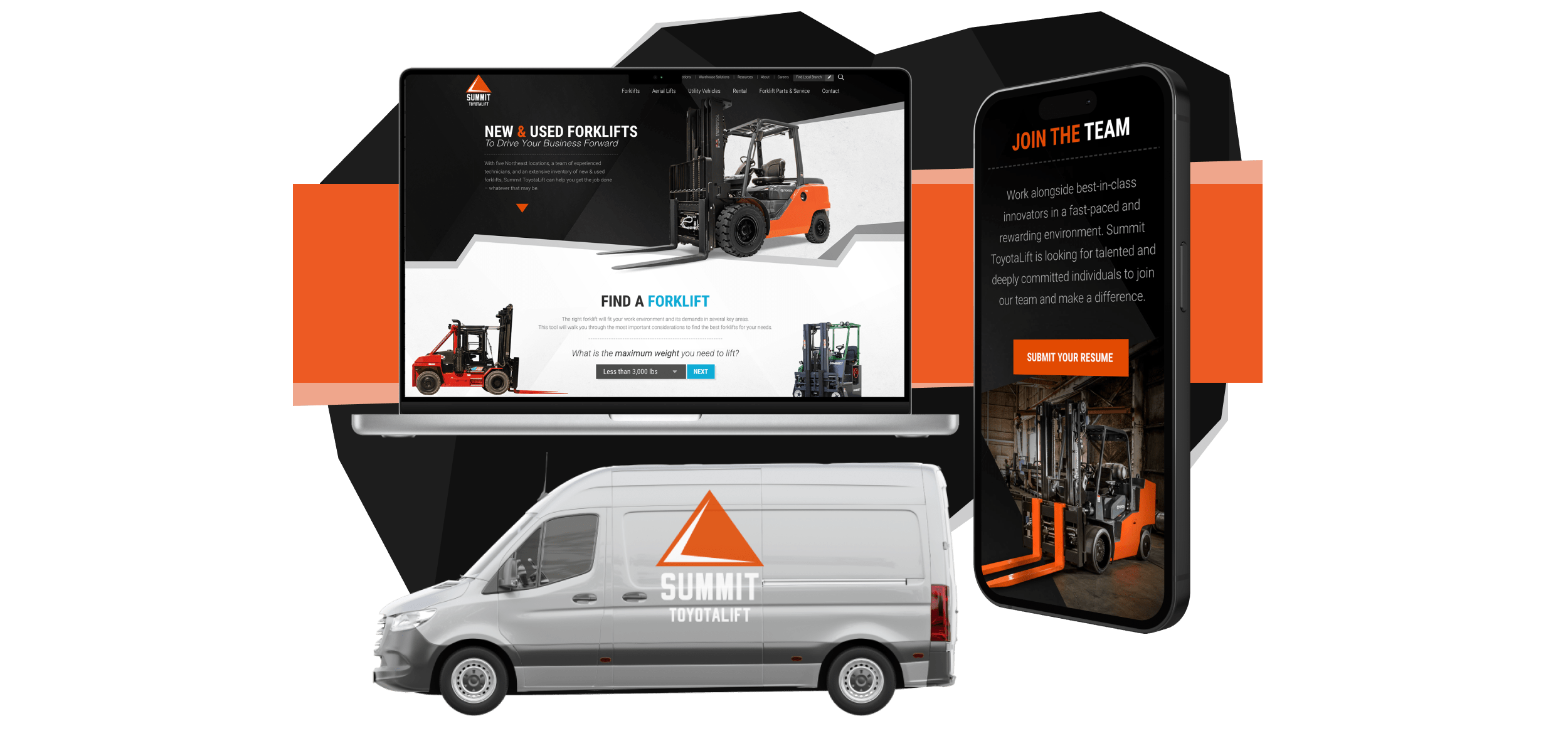 Characteristics of a Quality Lead
Rebel implemented a two-phase paid media plan. The first phase was geared to gaining audience insights and the second to determining the lines that sold best. 
In phase one, we implemented location-based campaigns for each line, which resulted in the generation of a high volume of  leads. This gave us the insight needed to narrow down the characteristics of a quality lead.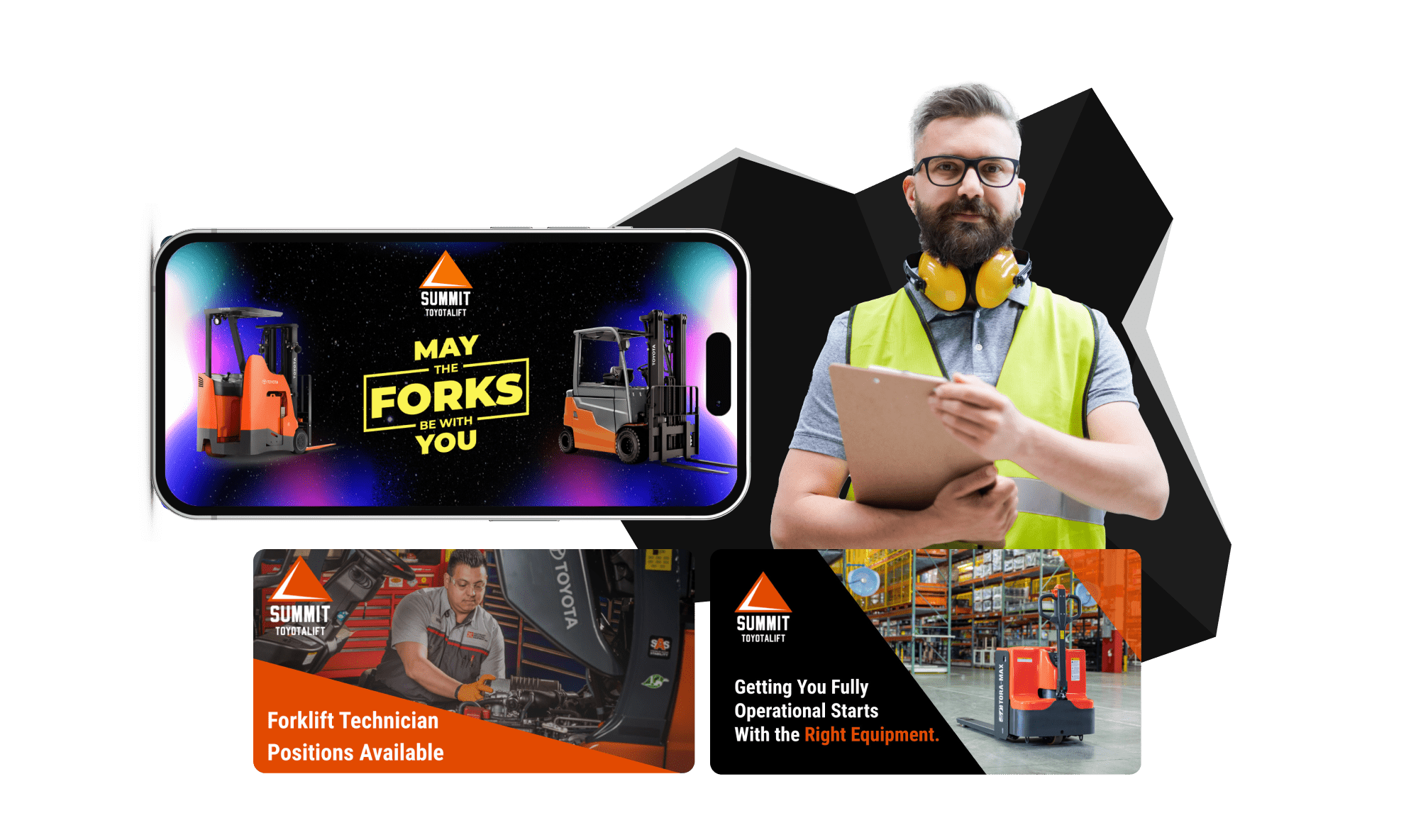 Sharpening Our Focus
In phase two, using the insights gained from phase one, we narrowed down our keywords and developed a new set of campaigns — strategically tailored to lines — that helped determine which lines were generating the most leads for each location, and sharpen our targeting efforts.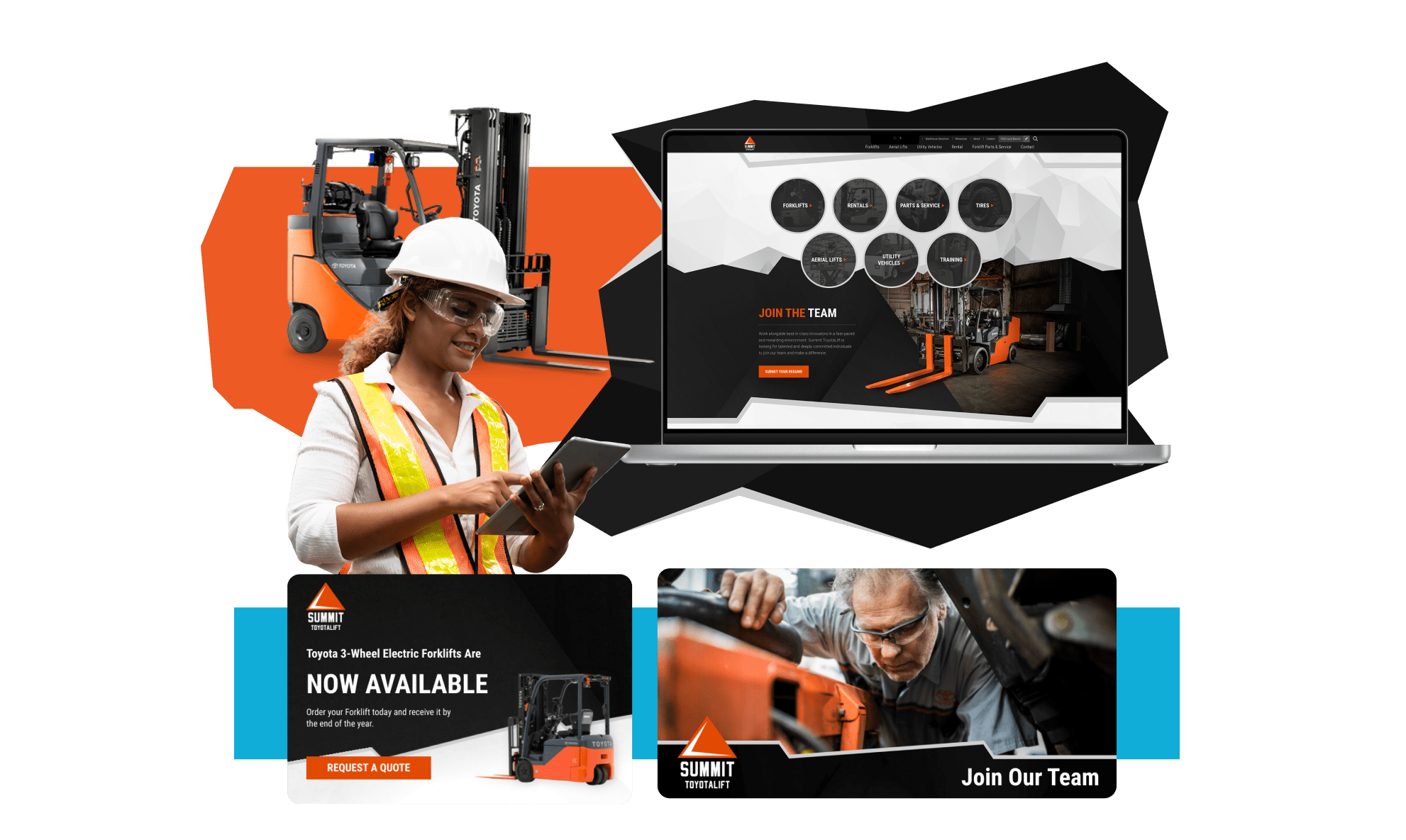 The Payoff
Within eight months of our paid media program implementation, Summit experienced:

A 32% increase in sessions 
A 40% increase in users 
A 29% increase in "Request a Quote" web conversions 
A 41% increase in "Contact Us" web conversions 
A 65% increase in total web conversions
A 7% increase in total leads
A 22% increase in qualified leads

Are you ready to promote your brand?
Let's get your journey started