Voya
Leveraging the Power of Peace-of-Mind Messaging
What if you turned a problem of reach into a ROMI jump of 15,496%? (That's no typo.)
THE NEED
For Voya, thousands of women eligible for its retirement plan either weren't participating or were underinvesting. The problem: Research showed many women lack confidence and are intimidated by the retirement investment process.

Read on to learn how Rebel's omnichannel platform solution unlocked the program's powerful reach — and revenue — potential.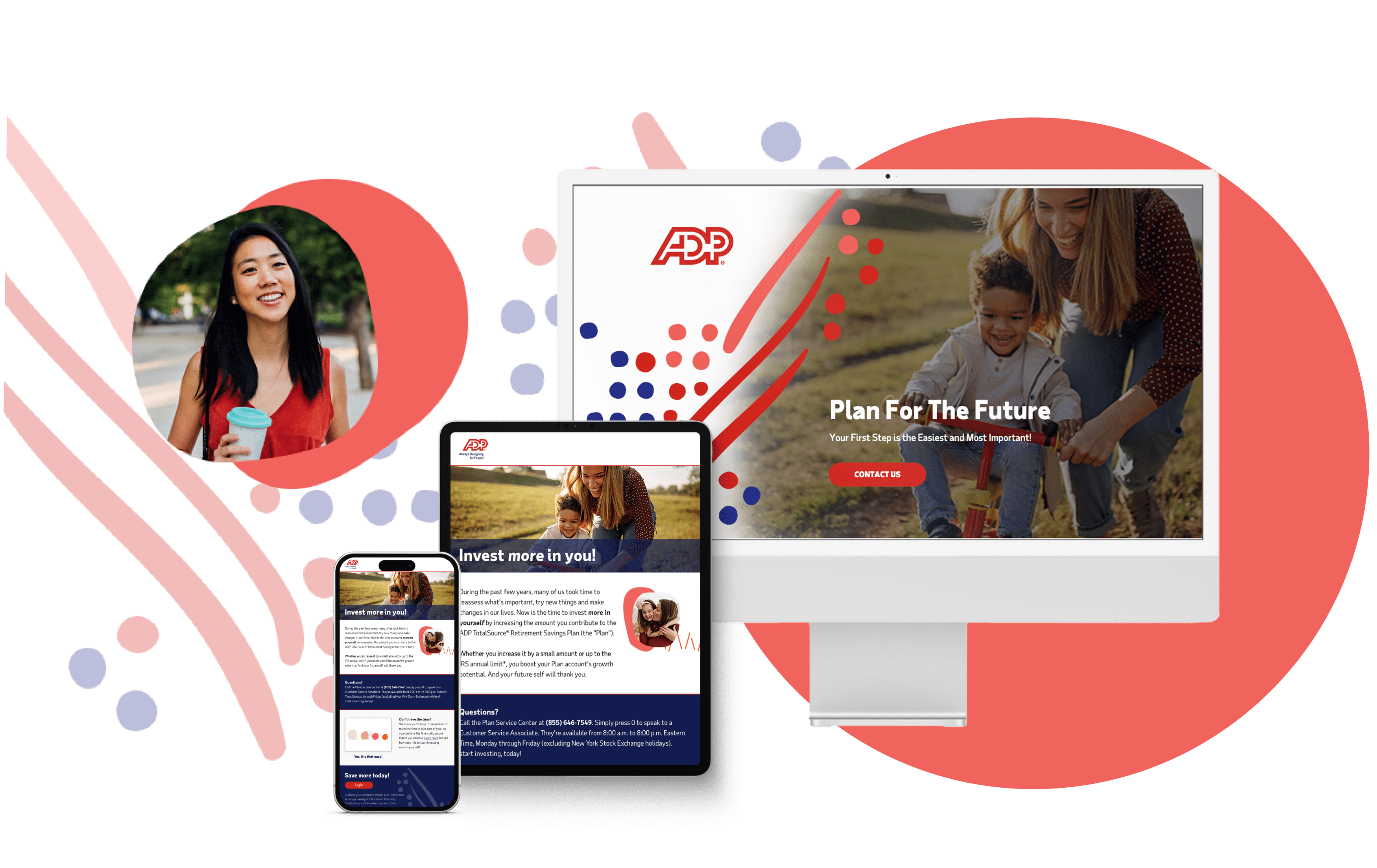 THE NEED
The need itself wasn't complex: increase awareness within the target audience, offer education, highlight the overall benefits of program participation, provide resources for answering questions or concerns, and communicate how easy it is to sign up and participate. Rebel's solution was the "Invest in You" platform, encompassing 3 different landing pages, 7 emails, 8 direct mail pieces, and an animated video, "Invest in You" was a methodical, sequential campaign featuring bite-sized digestible messages and clear CTA steps. What set the program apart was its tone and messaging, which focused on empowerment, self-satisfaction, and peace-of-mind. It was about investing in yourself and making a small change for a lifelong benefit, and about how simply it could be done.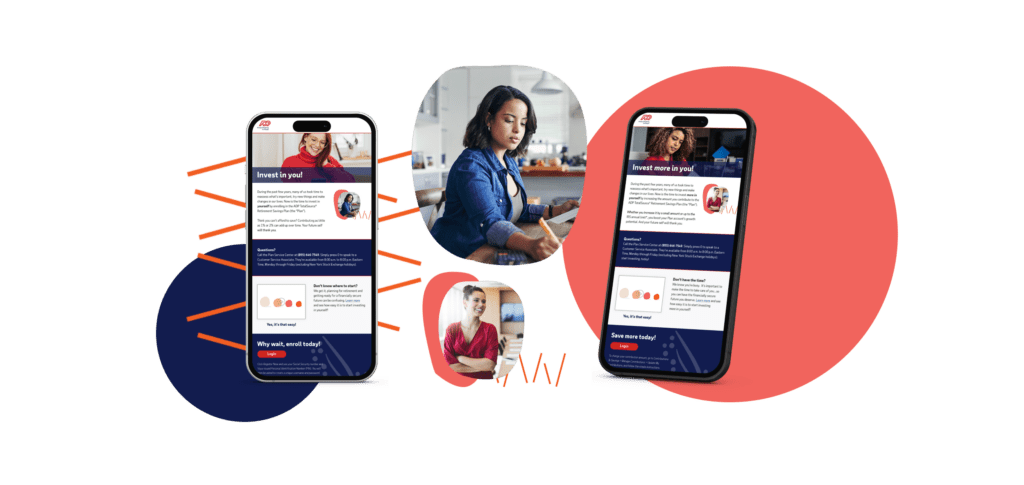 A Solution Rooted in Empowerment
Voya faced both a challenge and an opportunity. Participation among women in its ADP TotalSource Retirement Savings Plan was low. Of the 200,000 women eligible for the employer-sponsored plan, over 63,000 were not participating and over 41,000 actively participating were contributing less than 10% of their salary, equating to lower account balances.

But why? Research found the issue for women was a lack of confidence in investing for retirement. They viewed their path to saving as an obstacle course, one in which they earned less than men yet lived longer, spent less time in the workforce, served as primary caregivers to children and parents, and paid more for goods and services than men (i.e., the "pink tax").

Within that challenge lay a potentially massive opportunity. But how could it be tapped?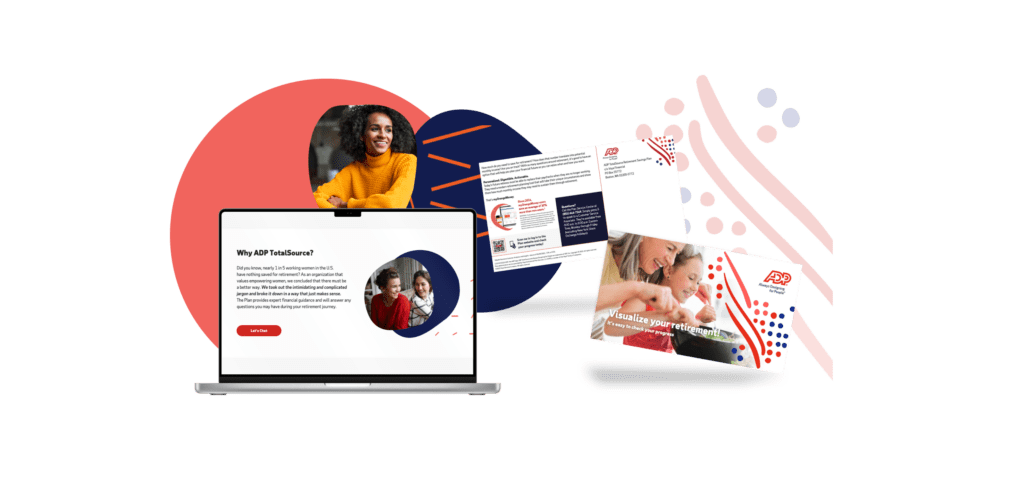 A Leap in ROMI
The campaign clearly resonated with its target audience, resulting in 3,000 new enrollments and over 2,000 participants either starting income deferrals for the first time or raising them significantly. In terms of impact, Voya's initial investment yielded a year 1 gross total of $15.3 million, for a ROMI of 15,496%. That's not a typo. Total lifetime value per participant, based on an LTV of 5 years and static conditions, is estimated to be over $17,000 per participant. Overall, the results support the power of clearly defining the business challenge and opportunity not being addressed, and using messaging to create a clear emotional and rational connection with your target audience.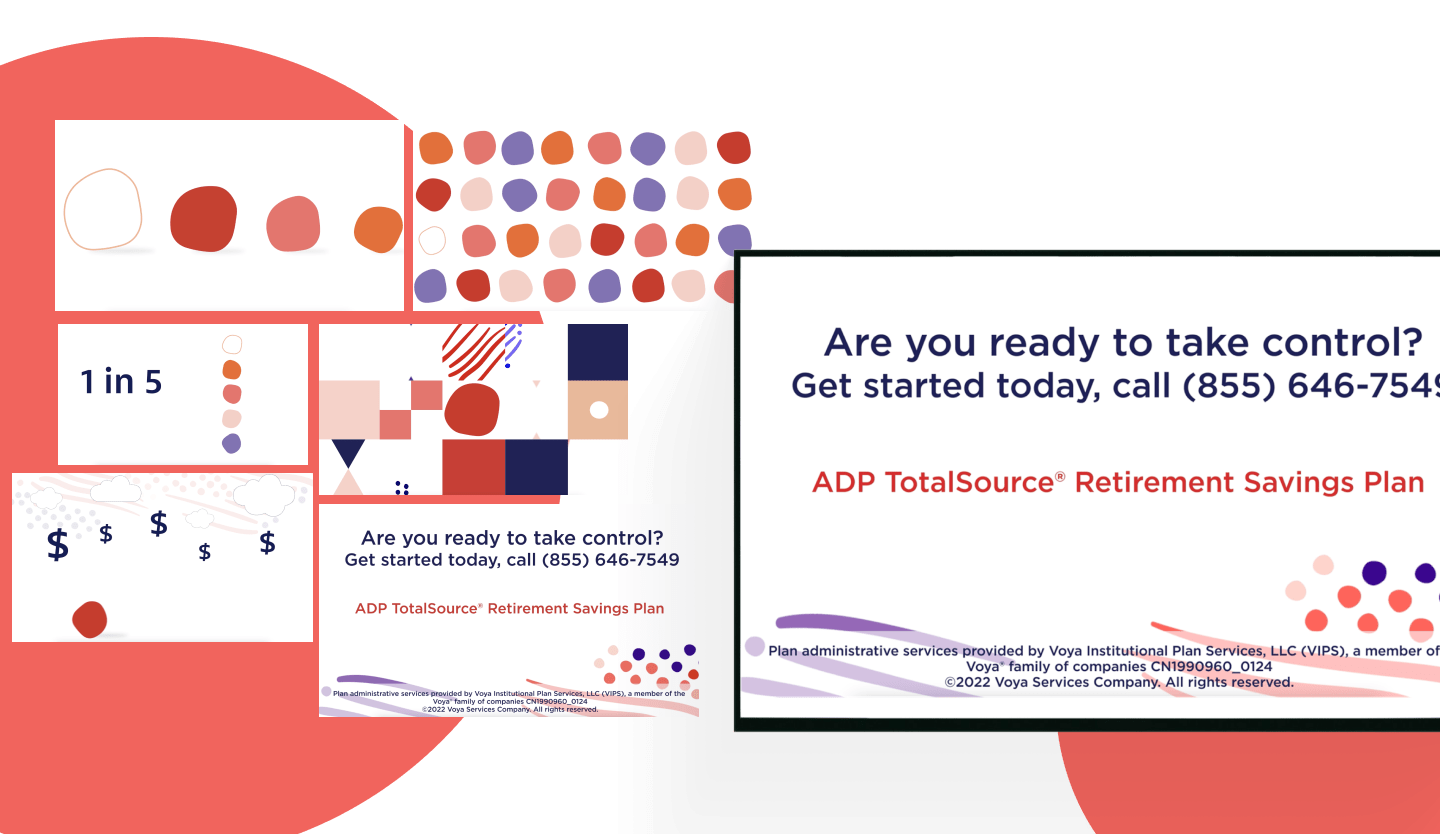 Are you ready to promote your brand?
Let's get your journey started