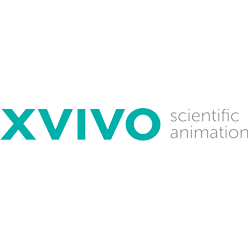 XVIVO WEB DESIGN & DEVELOPMENT
XVIVO is a scientific animation company that specializes in animation, illustration and interactive design. With over 20 years of experience working with major clients such as St. Jude, Johnson and Johnson and Harvard University, XVIVO has proven their ability to create beautiful medical art. They also help educate consumers about how cancers are treated and how vaccines and medications work. XVIVO is best known for a Harvard-commissioned animation, "The Inner Life Of The Cell."
The Need
While XVIVO makes beautiful creations for their clients, they needed refreshed functionality and design for their outdated, crowded website. Rebel and XVIVO teamed up to create a fresh, easy to navigate clean site. We wanted to highlight their amazing work and animations (such as the oscillating protein on their homepage).
the challenge
The challenges in creating the site were twofold. One was to highlight all of their work without using massive file sizes, which would slow the site load time and harm search. We also needed to condense the huge amount of content on their original site, which made much of their best work difficult to find. The idea was to make sure consumers could still find the most popular content, while also being intrigued enough to contact and work with XVIVO directly.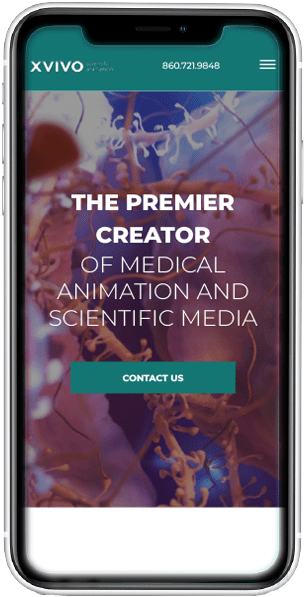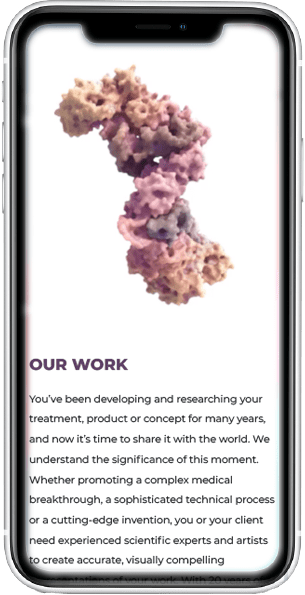 The SOlution
We built the site on a robust content management system in a manner that allowed for custom design and content that highlighted their animations, illustrations, and process. This solution allowed Rebel to create a website that looked modern, provided a solid user experience, was responsive across device types and browsers, loaded quickly, was secure, and was search engine friendly. The ultimate result was a website that served XVIVO's business needs while looking as beautiful as XVIVO's illustration and animation work.
The Results
With Rebel's approach in building the site, XVIVO has seen an increase in quality leads and a decrease in irrelevant leads. Conversion rates for phone calls and form submissions are in the double digits. Their content is more easily accessible, proven by reduced bounce rates and an increase in average session duration.