THE IMPACT OF REBELLIOUS LEADERSHIP
While there are millions of leaders across the globe, each one has their own techniques and strategies; each starts their own ripple effect. They have a direct impact on every person they lead, and have the power to change that person's life for the better. 
Leadership is a journey that never ends. There's no destination. It's constant trial and error, reflection and behavior change, learning and unlearning, listening and trying — each and every day. It's hard. It's exhausting. It's emotional and inspiring. And it's impactful.

Each leader has a unique story about what led them to lead and about the crucial lessons they learned through good times and bad. By sharing their specific experiences, leaders can pave the way for others, encouraging them to set clear expectations, live by strong values, and practice those values every day.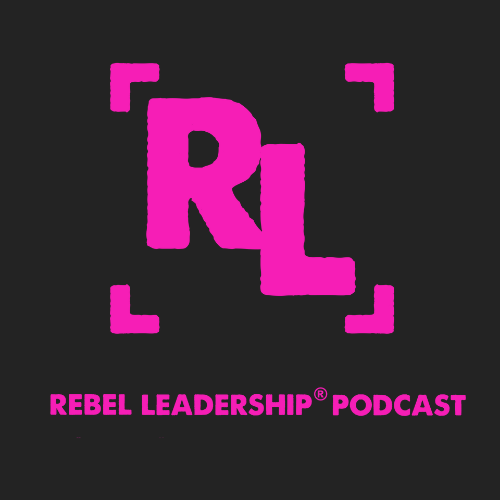 Rebel Leadership® Podcast
One day, we were leading in the only way we know how — rebelliously. Rebel's President and Owner, Allison Minutillo, was having a hard conversation with one of our biggest clients. She had the courage to say the things everyone on both teams wanted to say.
Allison's client texted her afterwards saying how inspired she was and asked, "Did you know that there's a concept called Rebel Leadership?" We were living the 8 principles of Rebel Leadership in our daily actions without realizing there was a larger, researched concept at play.
Allison went running to Bryn Tindall, Rebel's CEO & Owner, right away saying, "We have something big here." And he said the magic word that started it all: "Podcast." It was the platform that would bring together three key things: our vision + our voice + our values.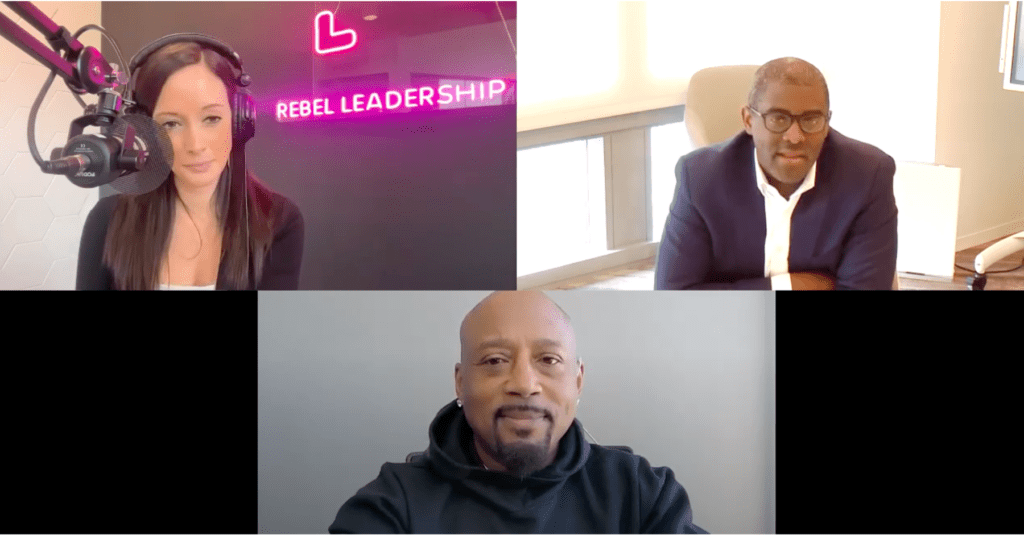 Nurturing growth in others is our goal—and, as leaders, it's our ultimate responsibility. Through this podcast, we share some key growth moments and learnings with our audience in hopes they can use those lessons to have an effect on the people they lead or will lead in the future. With celebrity guests like Daymond John, and Matt Hasselbeck and industry leaders like Brian Lamb, to name a few – we uncover the raw and authentic way that leaders make the incredible impacts they do on a daily basis to ignite meaningful change. With powerful topics such as JPMorgan & Chase's $30 Billion Racial Equity Commitment or uncovering the impact taking risks can have on your business and beyond with expert Rand Fishkin, the Rebel Leadership® Podcast has it all.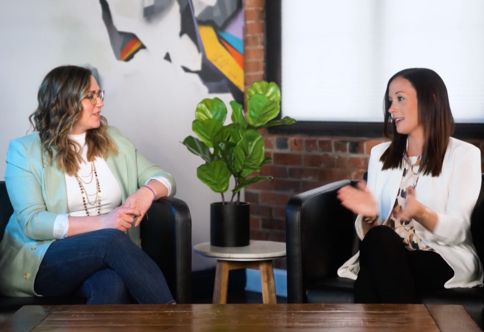 Leadership isn't taught; it's experienced. Through the power of voice, let's change how leaders lead and smash the status quo with each story that unfolds. Listen, reflect, and embrace your next ah-ha moment.
Listen on Spotify, Apple Podcasts, Google Podcasts.
Hosted by our President & Owner, Allison Minutillo.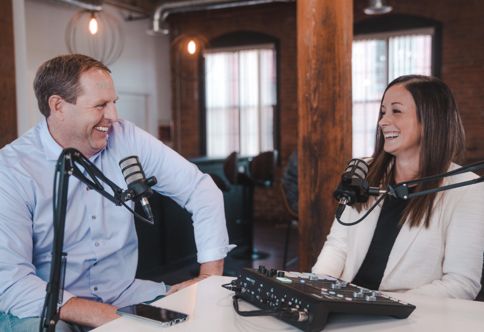 Join the conversation
It's our responsibility as leaders to give our time back to the industry in meaningful ways; if we can inspire others or make them see a perspective they hadn't seen before, that's what life and leading are all about.
If you or someone you know wants to join in on the conversation, fill out the form below for the possibility to be featured on a future episode of the Rebel Leadership® Podcast.
Share your voice, share your advice, share your story.