Find a rentable space by size:
Conference Rooms | Event Space | Studio
Rebel HQ
By the middle of 2021, our company had grown to about twice its size compared to the previous year, so we knew it was time to find a larger headquarters space. Long before the pandemic, we had always been a hybrid company and found that our culture thrived when we could get Rebels in the same room together, while they also had the flexibility of working from home.
We thought it'd be a long process, but we only looked at one property. From the minute we stepped foot in the old Furniture Barn building at 535 W Main St. in Cheshire, we knew we'd found "the one." The feel, vibe, architecture, enormity, location — it was the physical representation of our vision.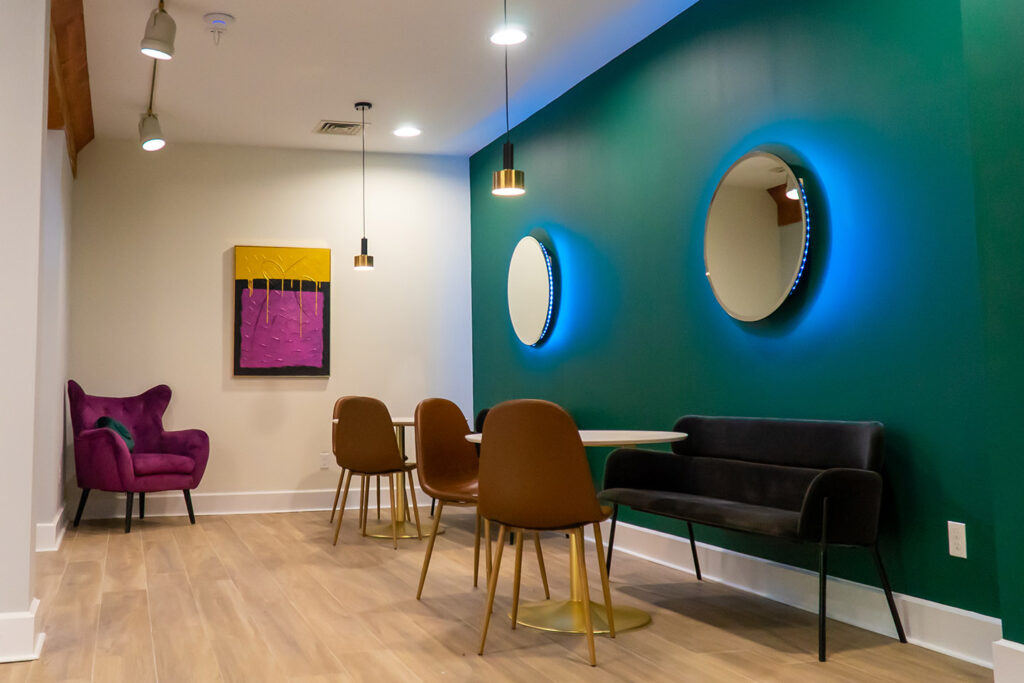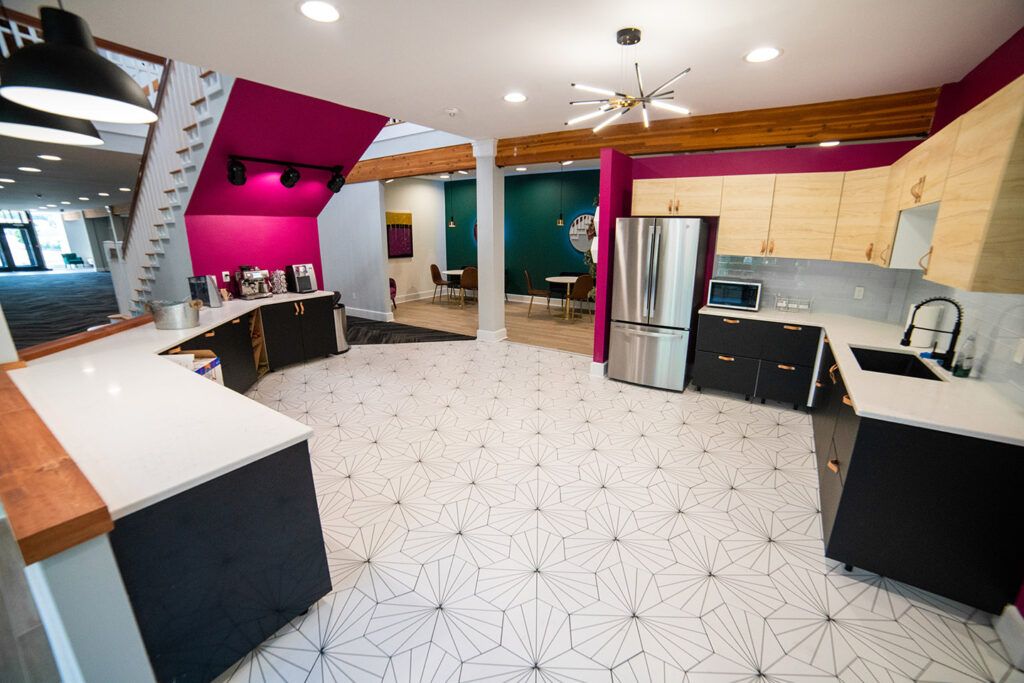 The 30,000-square-foot building has a wide range of amenities—from multiple conference rooms and dedicated quiet spaces to high-end video and podcast studios and more—-to give our Rebels the resources and space they need to fly. 
It's more than just a place to work. Rebel HQ is a destination where people of myriad backgrounds come to be inspired. Throughout the walls (and glass doors), Rebels from all walks of life will learn from one another, co-create, ideate, push themselves, and uncover what they're truly capable of on their journey of personal and professional growth.
Explore Rebel HQ
Rebels. You know them, you love them. Or, maybe you don't. They're individuals who have paved the way for others, made history, and prevailed over commonly held, entrenched beliefs. They've broken barriers, taken on seemingly impossible tasks, and proven all their doubters wrong.Their bellwether achievements have inspired us to break through silos and realize that we're capable of more than we think we are. In that spirit, we've dedicated our conference rooms to famous Rebels throughout history. We nod to their memorable actions and honor them while we create our own work worthy of remembering. Explore their stories as they become a part of ours.
Hover over each image for a quick fact about the room!