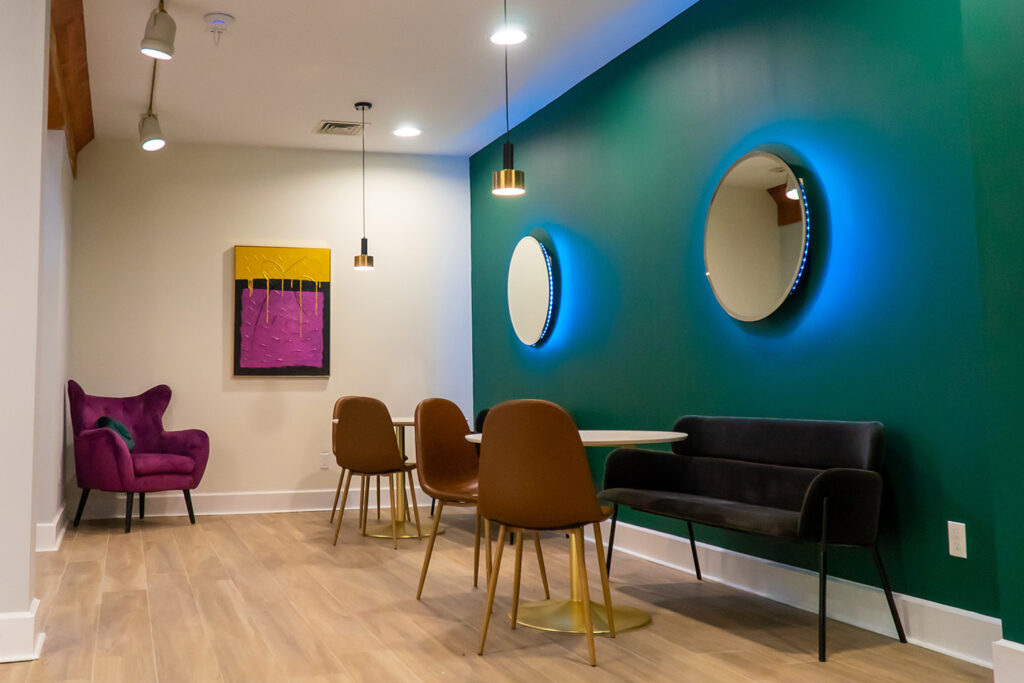 Rebel HQ
By the middle of 2021, our company had grown to about twice its size compared to the previous year, so we knew it was time to find a larger headquarters space. Long before the pandemic, we had always been a hybrid company and found that our culture thrived when we could get Rebels in the same room together, while they also had the flexibility of working from home.
We thought it'd be a long process, but we only looked at one property. From the minute we stepped foot in the old Furniture Barn building at 535 W Main St. in Cheshire, we knew we'd found "the one." The feel, vibe, architecture, enormity, location — it was the physical representation of our vision.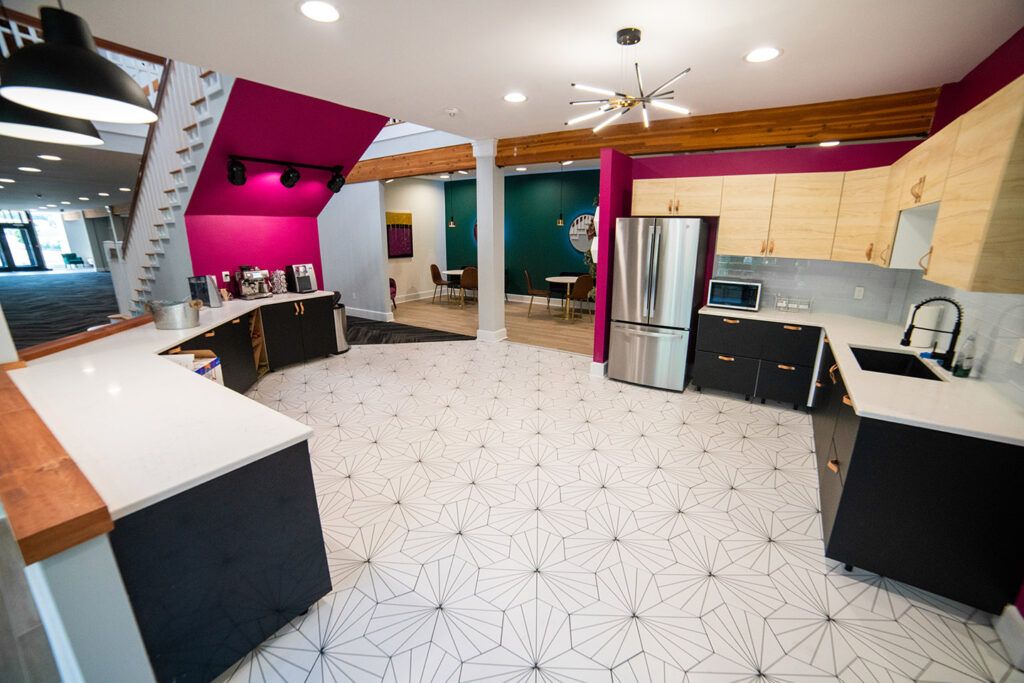 The 25,000-square-foot building has a wide range of amenities—from multiple conference rooms and dedicated quiet spaces to high-end video and podcast studios and more—-to give our Rebels the resources and space they need to fly.
It's more than just a place to work. Rebel HQ is a destination where people of myriad backgrounds come to be inspired. Throughout the walls (and glass doors), Rebels from all walks of life will learn from one another, co-create, ideate, push themselves, and uncover what they're truly capable of on their journey of personal and professional growth.
Explore Rebel HQ
Rebels. You know them, you love them. Or, maybe you don't. They're individuals who have paved the way for others, made history, and prevailed over commonly held, entrenched beliefs. They've broken barriers, taken on seemingly impossible tasks, and proven all their doubters wrong.Their bellwether achievements have inspired us to break through silos and realize that we're capable of more than we think we are. In that spirit, we've dedicated our conference rooms to famous Rebels throughout history. We nod to their memorable actions and honor them while we create our own work worthy of remembering. Explore their stories as they become a part of ours.
Hover over each image for a quick fact about the room!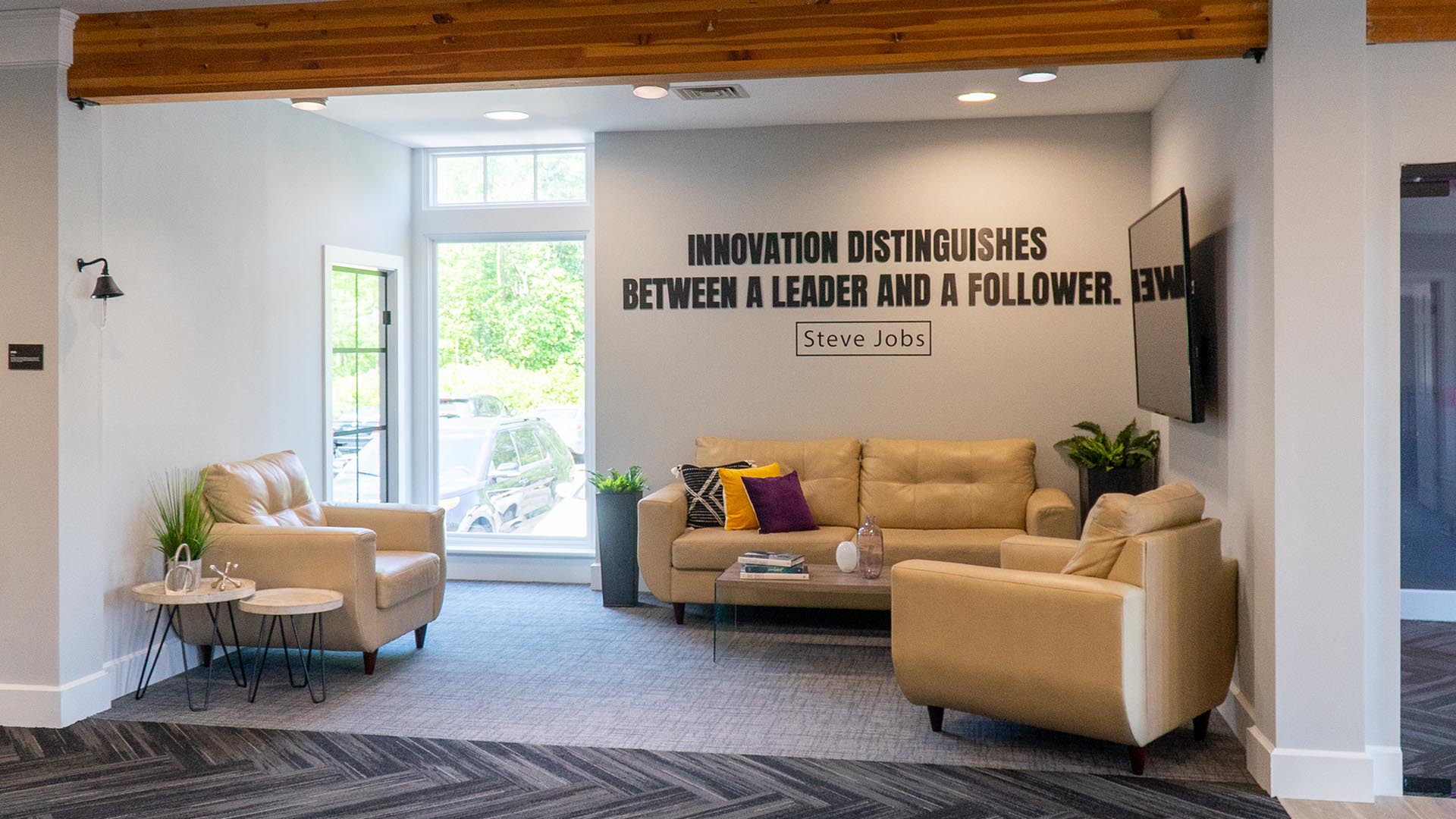 Jobs
After being forced out of Apple in 1985, Jobs came back as CEO in 1997, pulling the firm back from the edge of bankruptcy. He went on to create products that had—and still have—a profound effect on our culture and the way we communicate.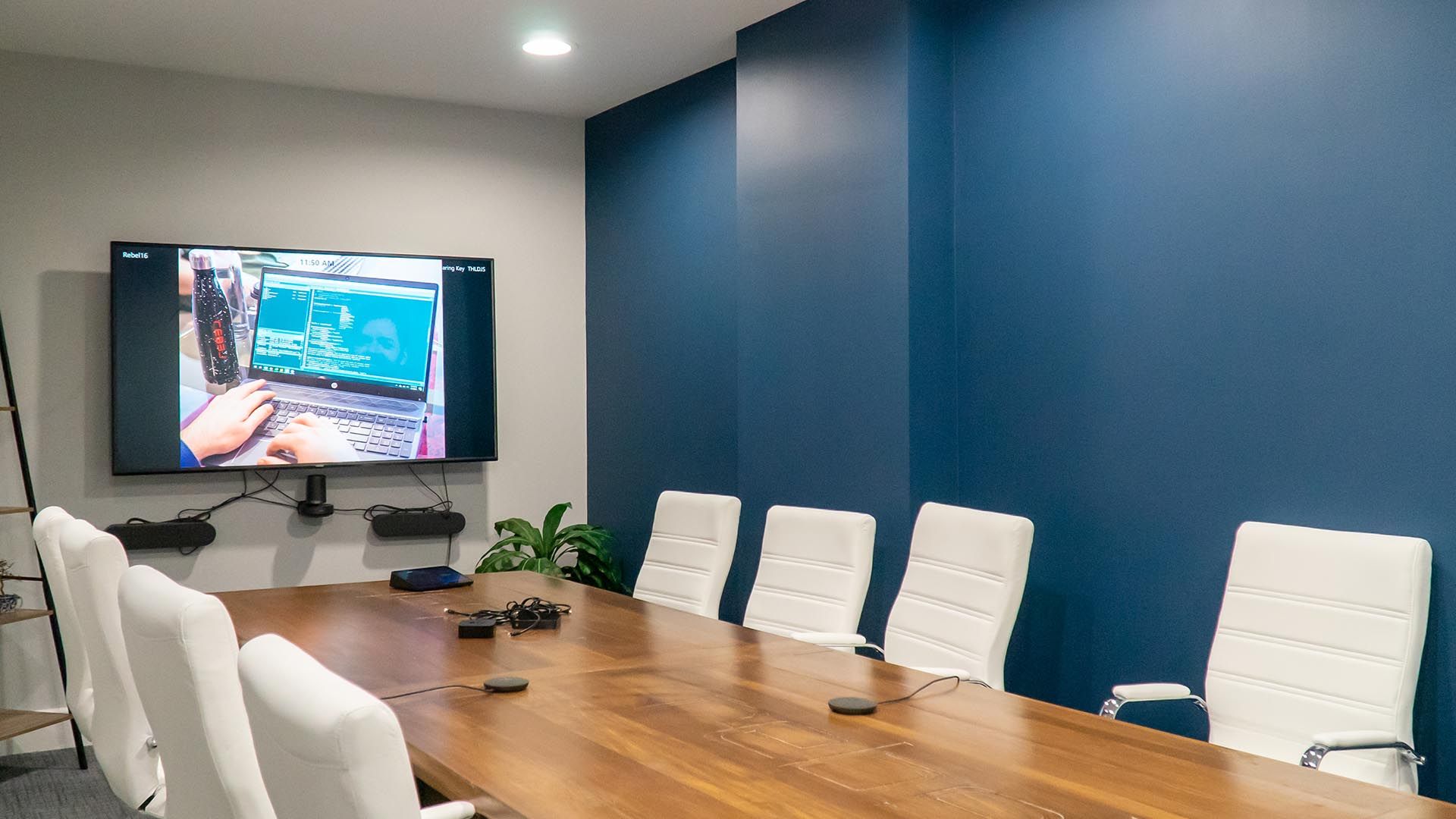 Ali
Muhammed Ali—nicknamed "The Greatest"—was among the best boxers of all time. His actions as a conscientious objector to the Vietnam War made him a 1960s counterculture icon and he fought for civil rights throughout his career.
Aretha
In 1987, Aretha Franklin, "the Queen of Soul," became the first female artist to be inducted into the Rock and Roll Hall of Fame. Born to preacher and civil rights activist Clarence L. Franklin, who organized the 1963 Detroit Walk to Freedom, she had strong roots in activism. She often used her fame to help further the civil rights movement, even touring with Martin Luther King Jr. King and fellow singer/activist, Harry Belafonte.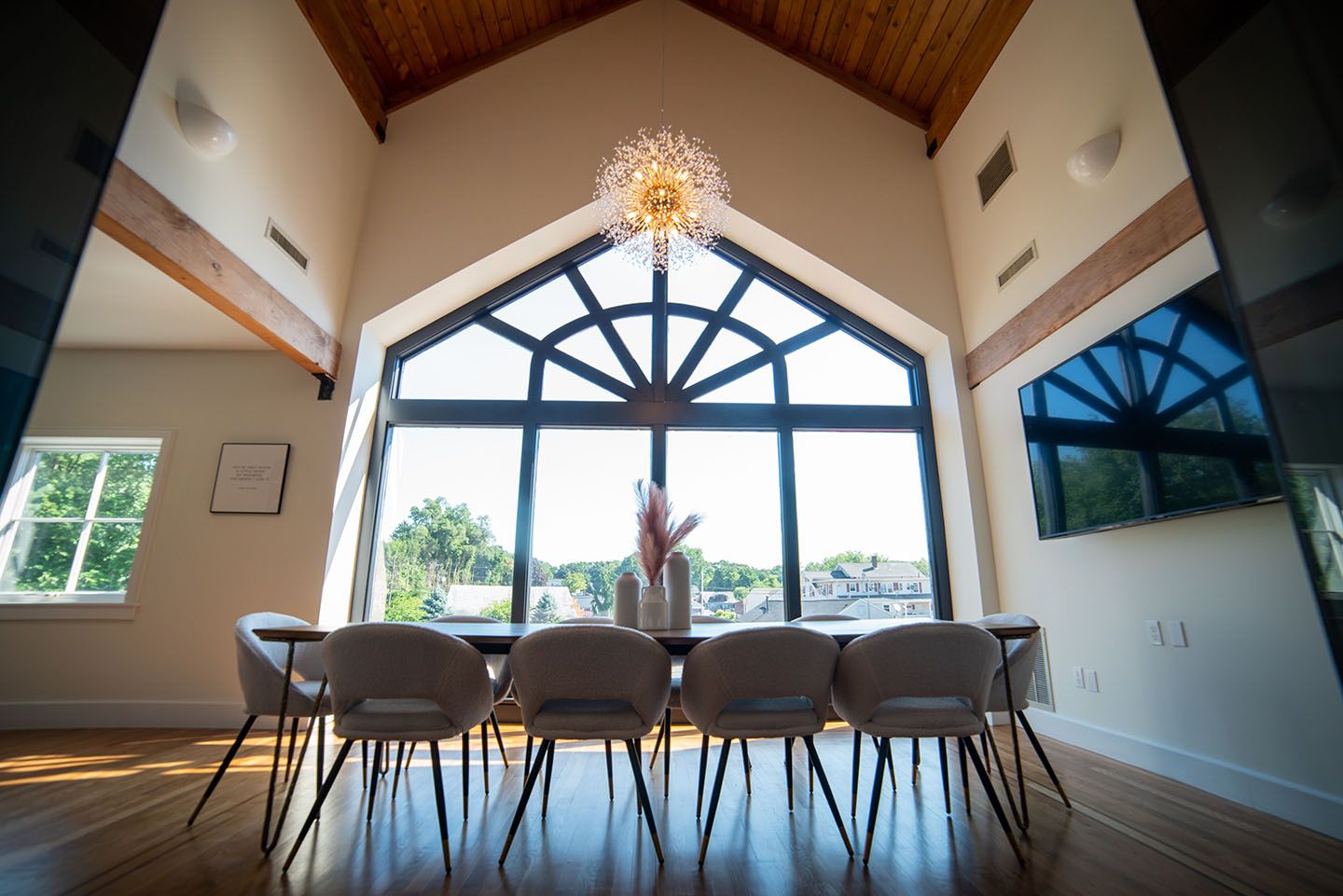 Robin
Robin Williams burst on the comedy scene in 1978 as the alien Mork from Ork. Voted "Most Likely Not to Succeed" in high school, his blazing improvisational speed and the ability to create myriad characters at will made him one of the greatest comedians of all time.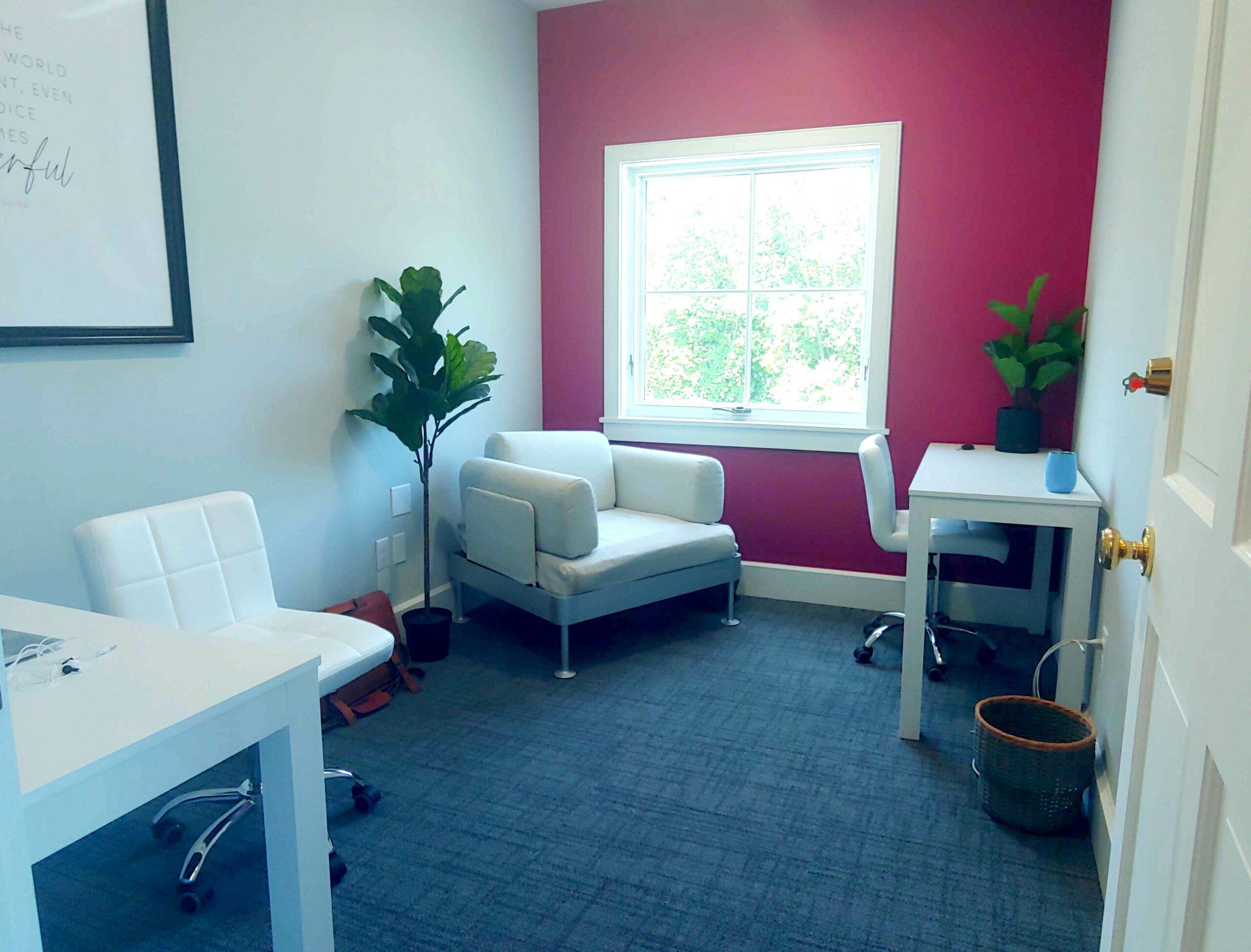 Malala
After surviving an assassination attempt by a Taliban gunman in 2012, Pakistani female education activist Malala went on to win the 2014 Nobel Peace Prize. At 17, she was the youngest Nobel laureate in history and the first Pashtun to receive the prize.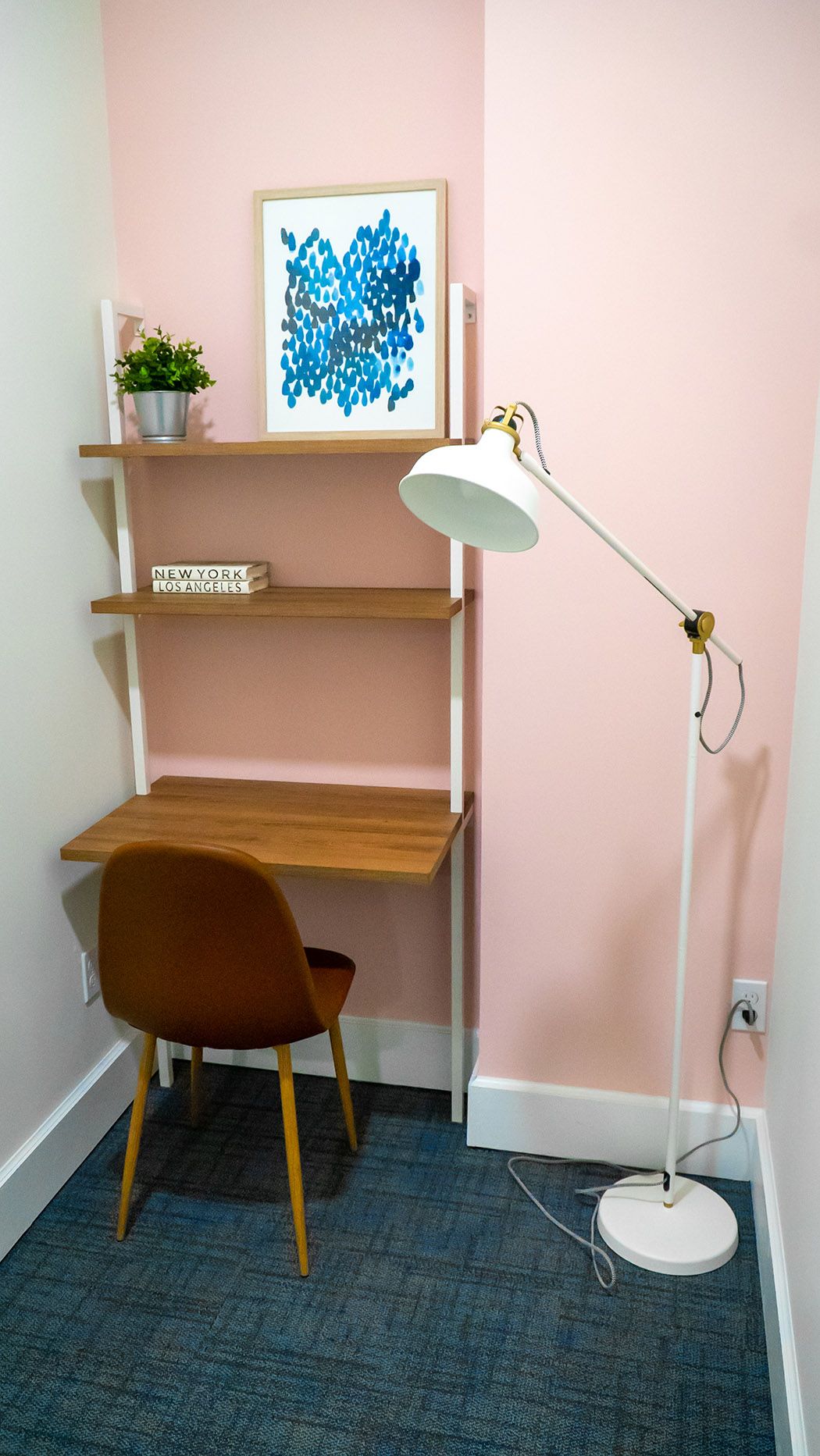 Leia
Leia, Princess of Alderaan, was a member of the Imperial Senate and an agent of the Rebel Alliance. A consummate Rebel, Leia thwarted Sith Lord Darth Vader and helped bring about the destruction of the Death Star.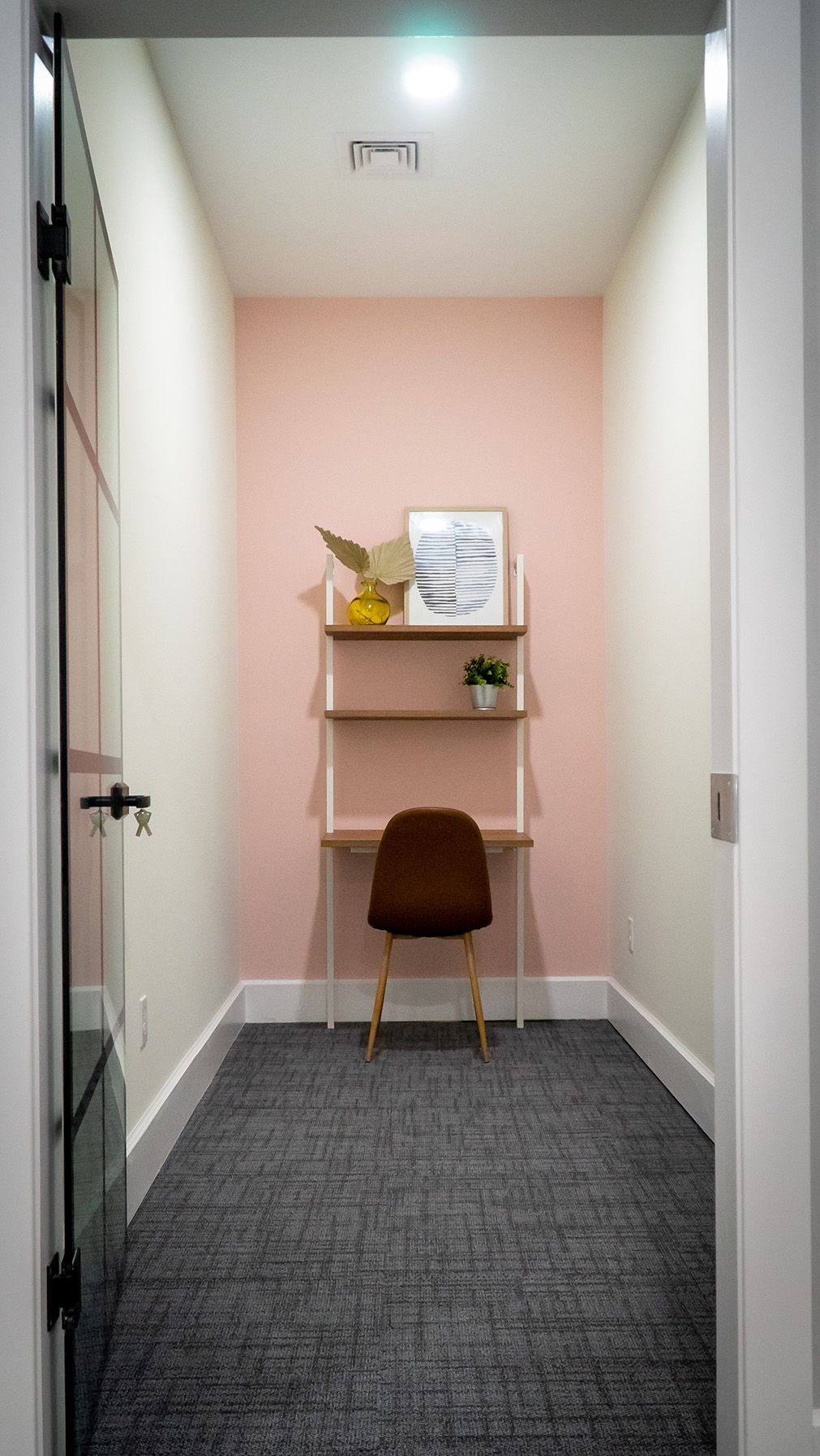 Skywalker
The son of fallen Jedi Knight Anakin Skywalker (Sith Lord Vader), Luke Skywalker was the twin brother of Rebellion leader Princess Leia. He became a Jedi under Jedi Master under Obi-Wan Kenobi and Yoda and rebuilt the Jedi Order. He was a pivotal figure in the Rebel Alliance's struggle against the Galactic Empire.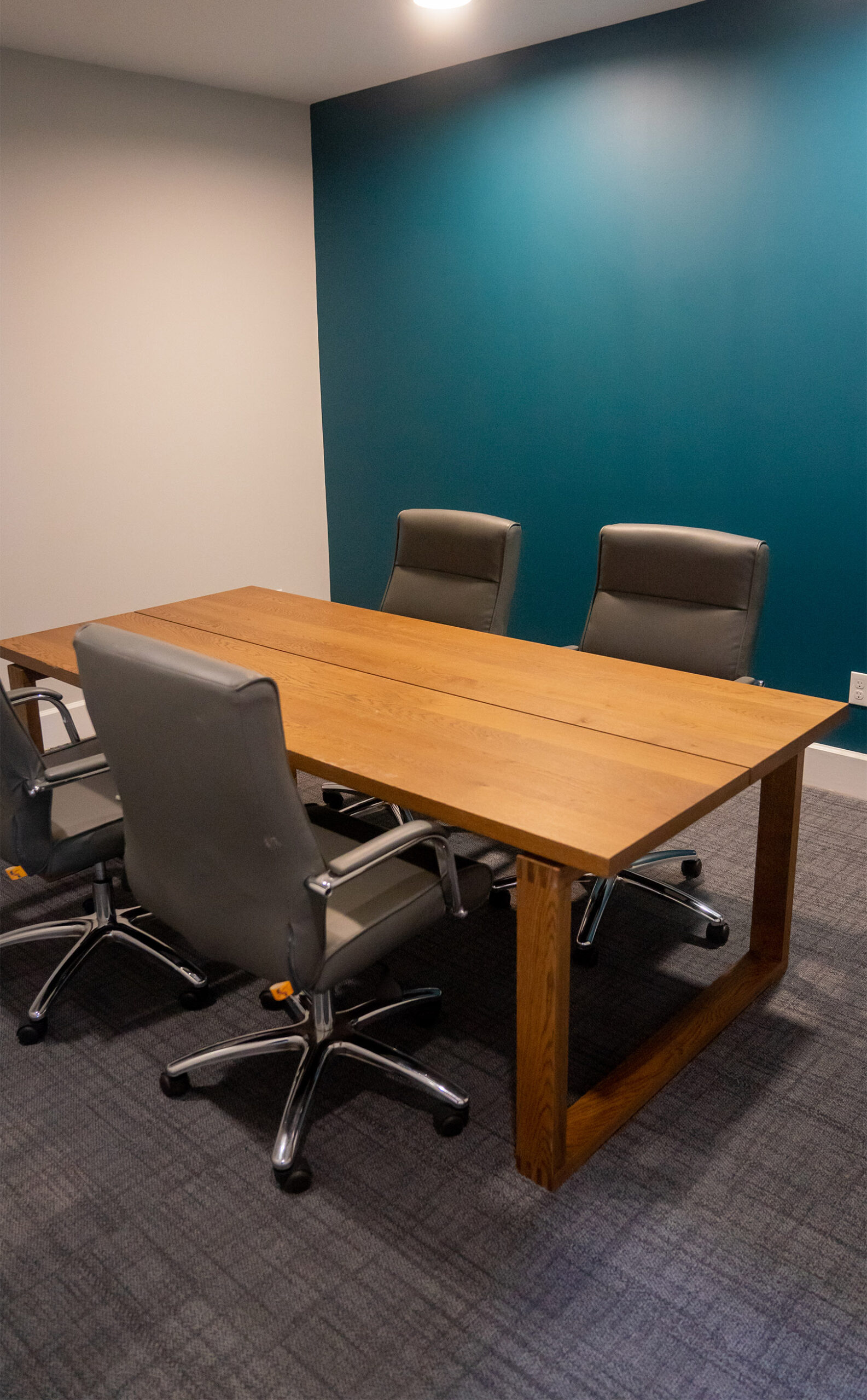 Lennon
As a founding member of the Beatles, John Lennon partnered with Paul McCartney to become among the most successful writing teams in music history. A noted peace activist, his criticism of the Vietnam War resulted in a three-year attempt by the Nixon administration to deport him, which he successfully resisted.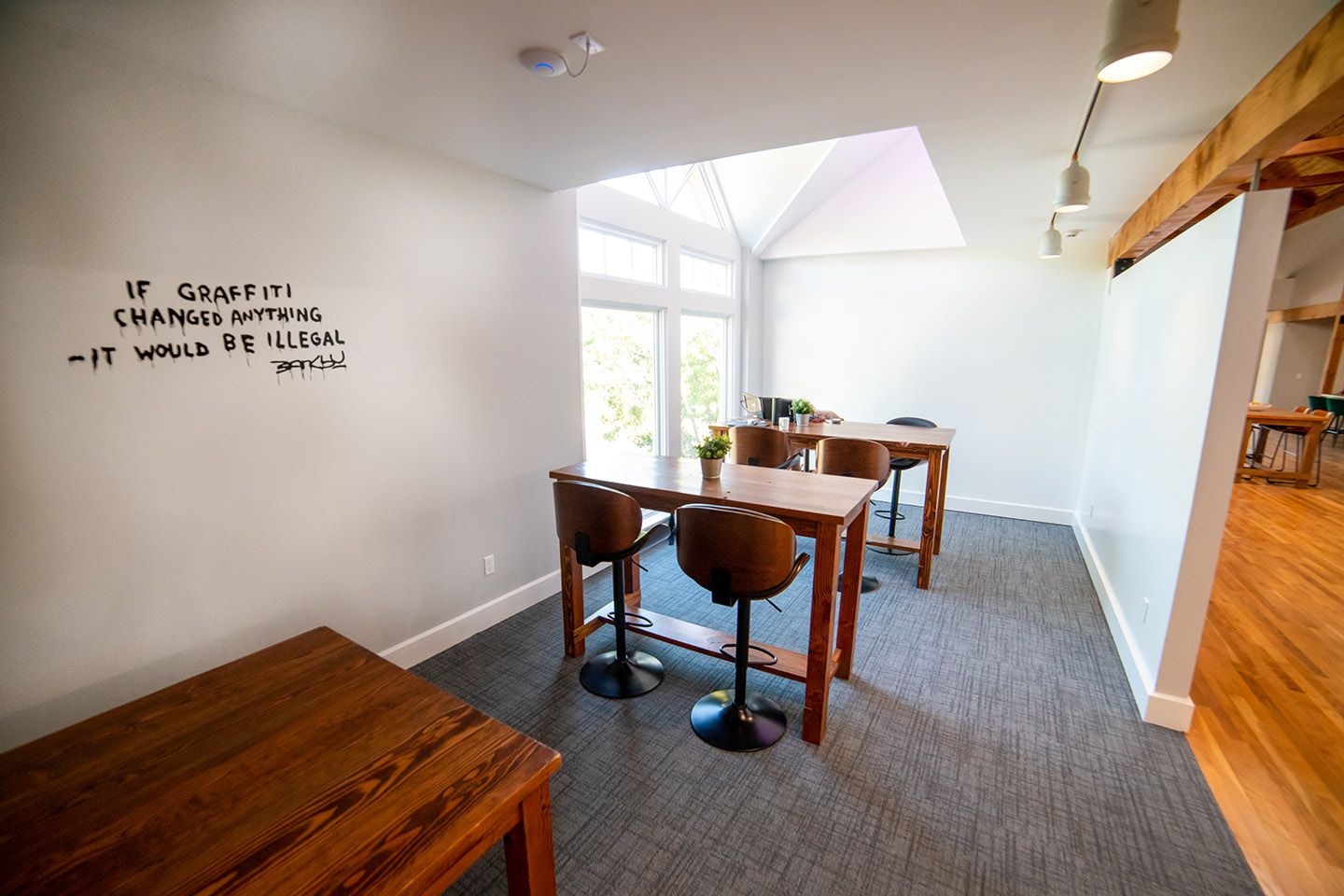 Banksy
English pseudonymous street artist, political activist, and film director Banksy has been active since the 1990s. His satirical street art and subversive epigrams feature political and social commentary, combining dark humor with graffiti executed in a distinctive stenciling technique. His real identity remains unknown today.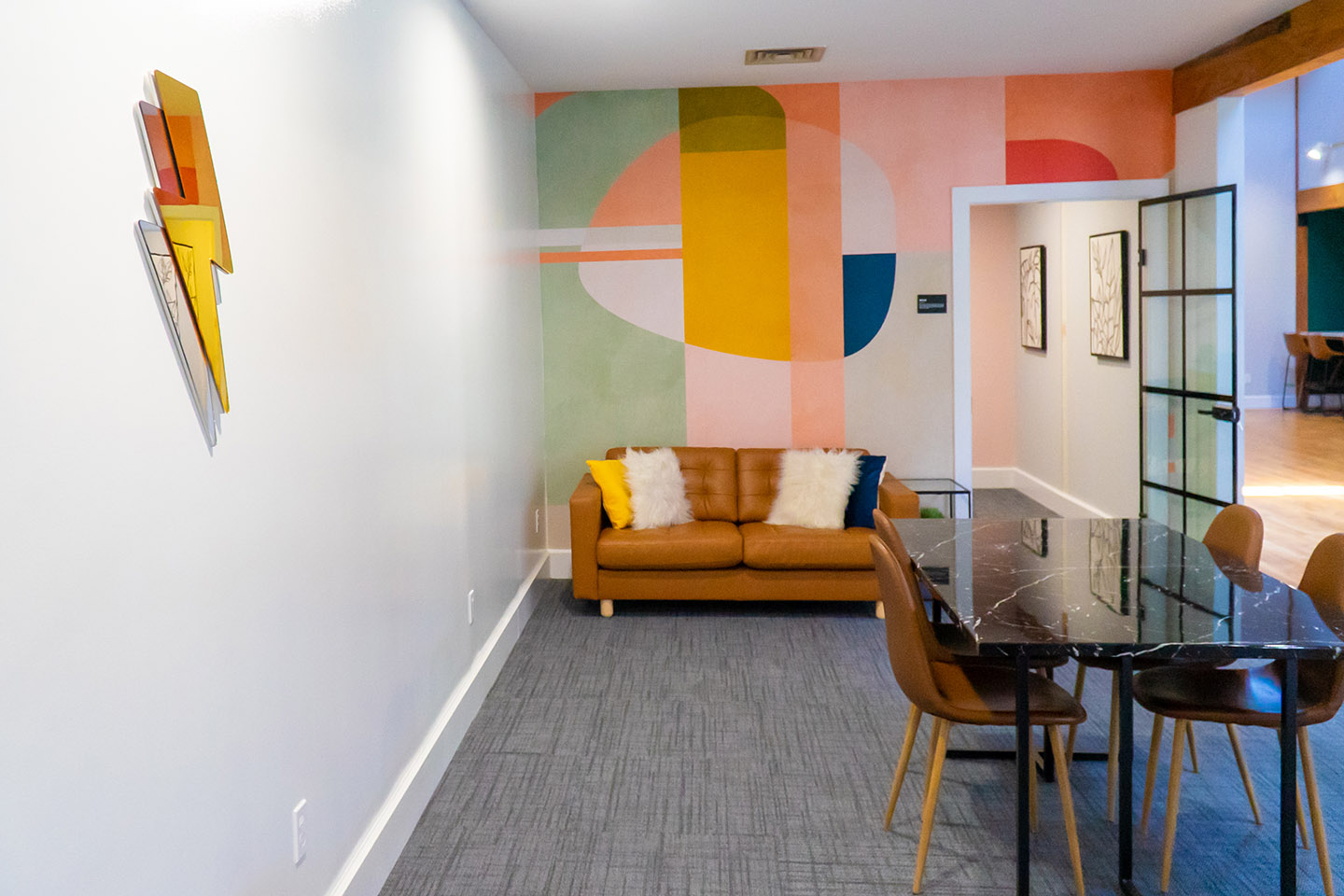 Lombardi
Vince Lombardi, trail-blazing head coach of the Green Bay Packers throughout the 1960s, led the team to three straight and five total NFL Championships in seven years. He won the NFL's first two Super Bowls in 1966 and 1967. Considered to be the greatest coach—and leader—in football history, the Super Bowl trophy was named in his honor.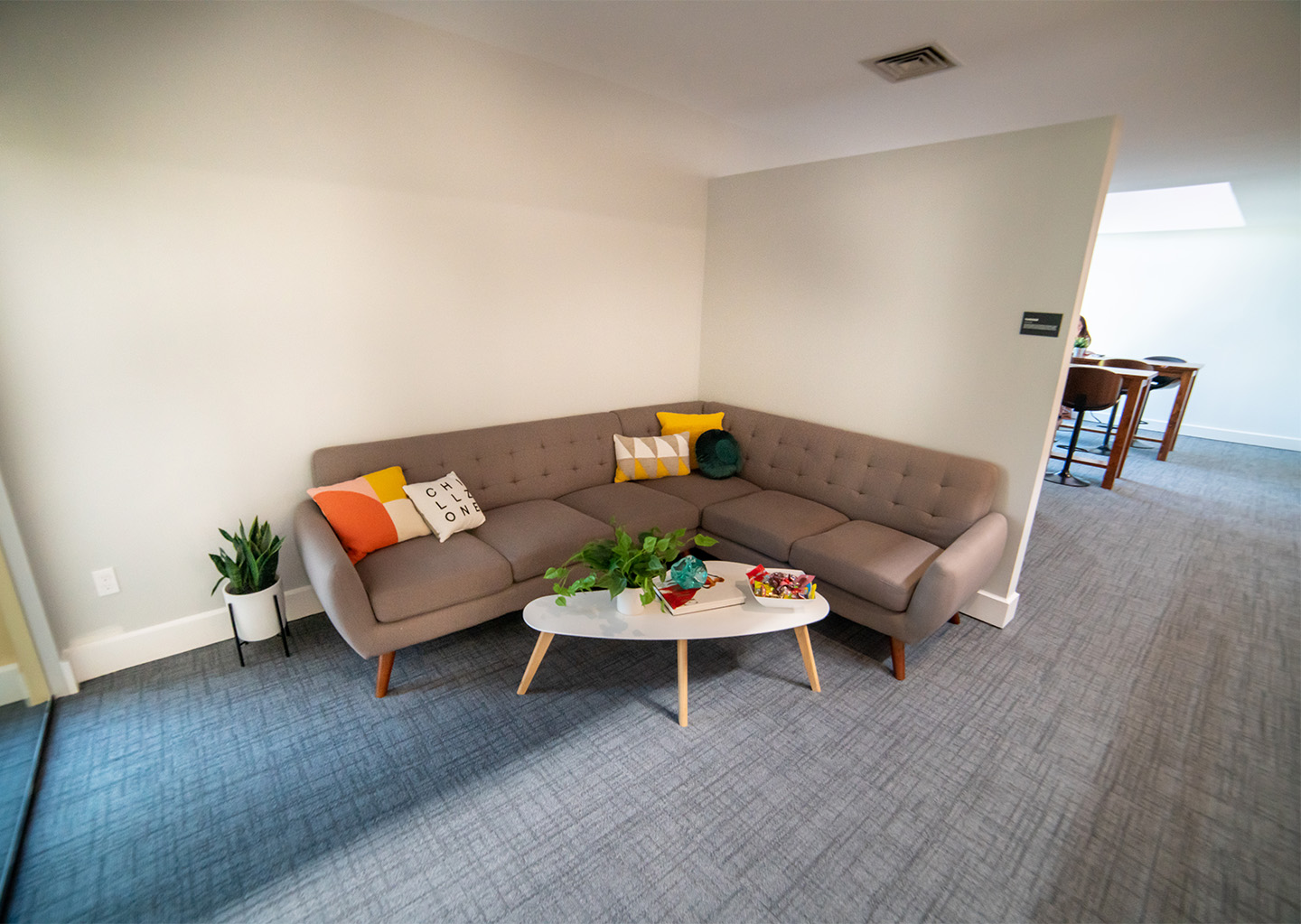 VanGogh
In just a decade, Vincent van Gogh created about 2,100 artworks, including around 860 oil paintings, many in the last two years of his life. Struggling with severe depression and poverty, he committed suicide at 37. After his death, he became one of the most influential figures in Western art history.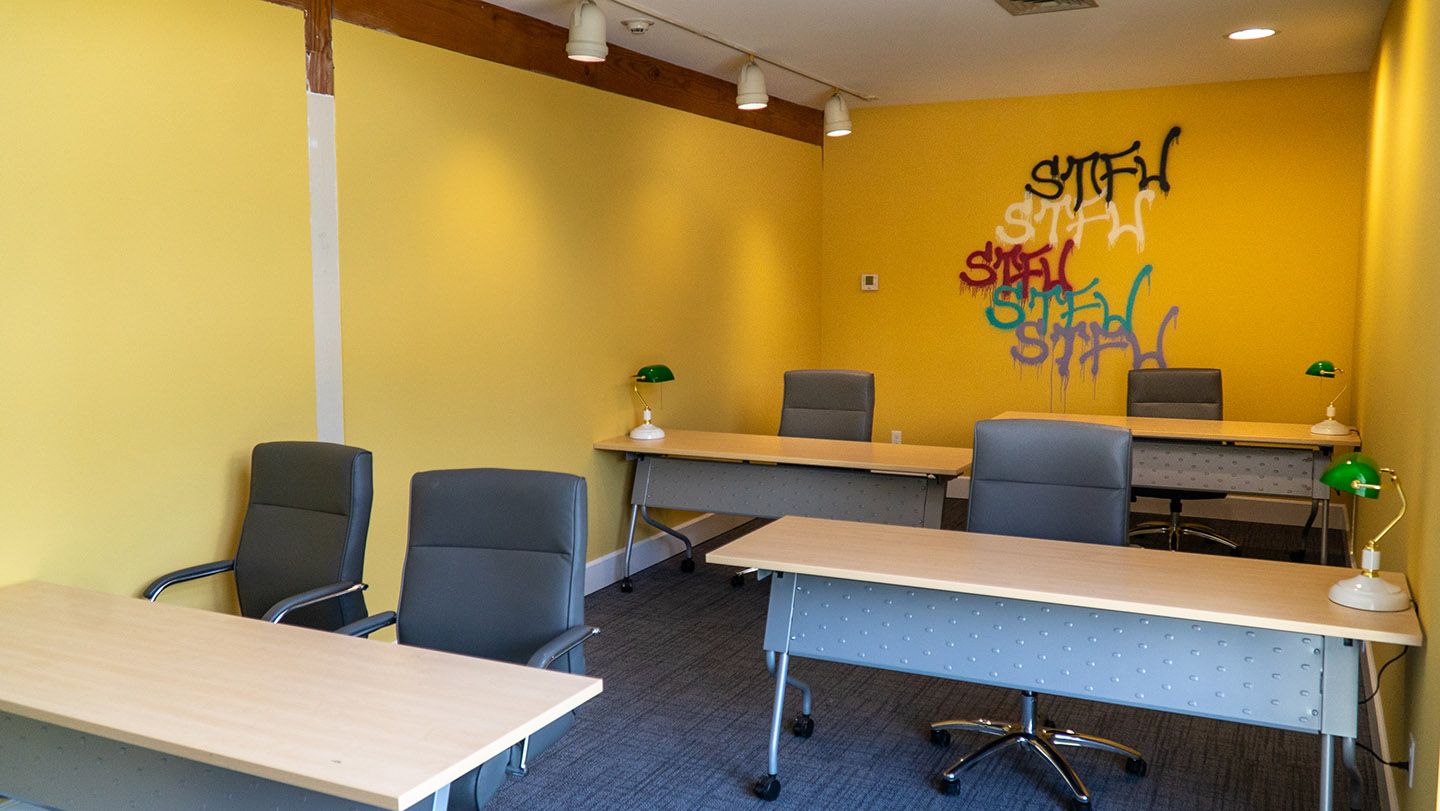 Gandhi
Assuming leadership of the Indian National Congress in 1921, Mahatma Gandhi led nationwide campaigns for easing poverty, expanding women's rights, building religious and ethnic amity, and achieving "swaraj" or self-rule. His nonviolent resistance to lead the successful campaign for India's independence from British rule in 1947 inspired movements for civil rights and freedom across the world.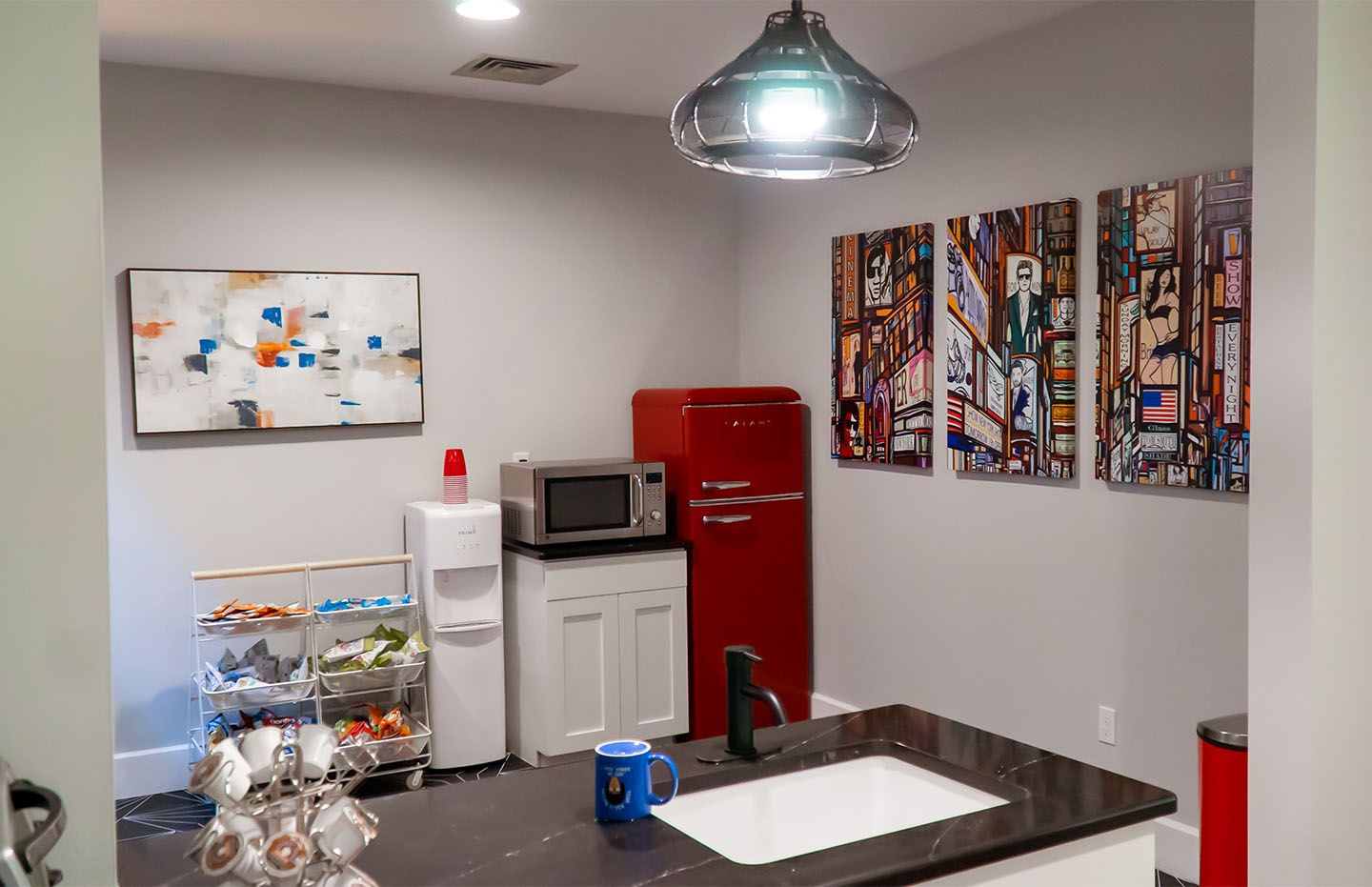 Ramsay
Starting out as a pot washer in a local Indian restaurant in Scotland, Gordon Ramsay has become among the most famous chefs in the world. A blunt, fiery television personality (known for Hell's Kitchen, he's starred in a dozen shows), food critic, and writer, his global Gordon Ramsay Restaurants group, composed of nearly 20 locations, boasts seven Michelin stars.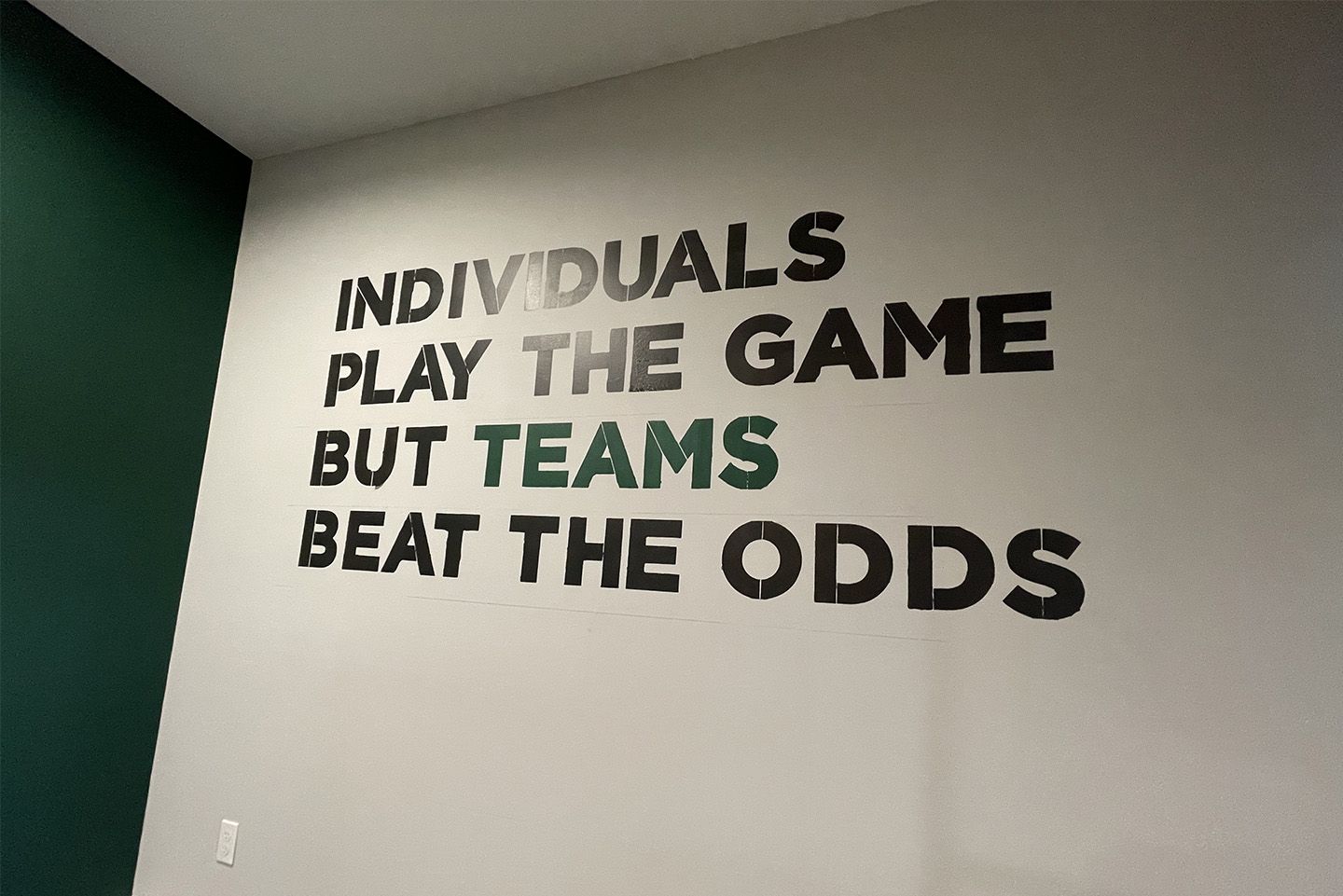 Six
On May 2, 2011, SEAL Team Six, a seasoned team of U.S. Navy SEALs, stormed a Pakistani compound, ending the long hunt for Osama Bin Laden, the world's most wanted terrorist. The compound was surrounded by an 18-foot-high concrete wall topped with barbed wire, had two security gates, and a third-floor balcony with a 7-foot-high privacy wall. Braving those obstacles and a 40-minute firefight, the team killed Bin Laden, forever ending his threat.