CANNABIS BRANDING
Cannabis as an industry has been completely reshaped both locally and globally during the past few years. As legalization and growth continues, those in the space are rapidly discovering that the ever-changing, unpredictable regulatory environment and other factors have created a need for a nuanced approach to branding and marketing. That's where Rebel's expertise comes in.
NAVIGATING A COMPLEX MARKET
The past decade has seen legalization and acceptance grow across the country, spurring expansion in production, commercialization, retail, and everything else associated with the business. Juxtaposed against the opportunities is an increasingly competitive and complex market that can be difficult to enter. The Cannabis industry is just that — a legitimate industry. Rebel understands the nuances associated with the Cannabis industry and has helped clients build their brands and stake their footprints in the market.
THE "WEED" DAYS ARE GONE
The perception around Cannabis has, and continues to, shifted radically. Coming quickly out of the shadows, it's now a multibillion-dollar global market, with thousands of professionally managed companies behind it. As the industry grows, so do its marketing needs.
A FULL-SERVICE CANNABIS PARTNER
Rebel has become the go-to resource for Cannabis companies looking to enter the market or amp up their existing marketing efforts, which is not a simple proposition. Rebel has developed a unique understanding of the consistently shifting regulatory environment (legalization is just the first step — there are still a range of associated legal issues) that impacts everything from production and packaging to how Cannabis brands appear on Google and other online media outlets..

That knowledge and our expertise in strategy, branding, marketing, product packaging, social media, customer acquisition, and much more has made our Cannabis clients successful in entering or growing their presence amidst a very competitive market.
THE IMPORTANCE OF KNOWING THE DIFFERENCE
The Cannabis industry is no longer a novelty. Acceptance is growing daily among people who need it for medical treatments and psychological therapies, in addition to responsible adults who safely use it for recreational and other purposes. With CBD and THC hybrids being delivered in pills, tinctures, oils, and other forms, the ever-evolving Cannabis marketplace is becoming crowded and sometimes confusing for the average customer.

This is why you need to work with a professional team who knows the everyday regulatory (and other) challenges associated with Cannabis. What was once accepted in one region or platform quickly changes to a completely different scenario and forces the industry and their participants to adapt quickly. Rebel has experience reacting to and leveraging the constantly shifting Cannabis market to reach an audience eager to hear your message.
OUR CANNABIS CLIENTS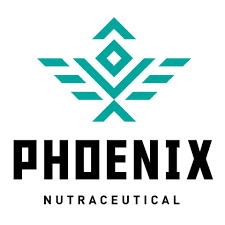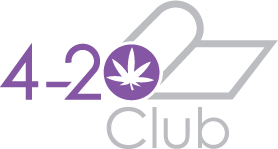 Are you ready to promote your brand?
Let's get your journey started