Back to Our Rebels
James Dowd VP, Creative & Content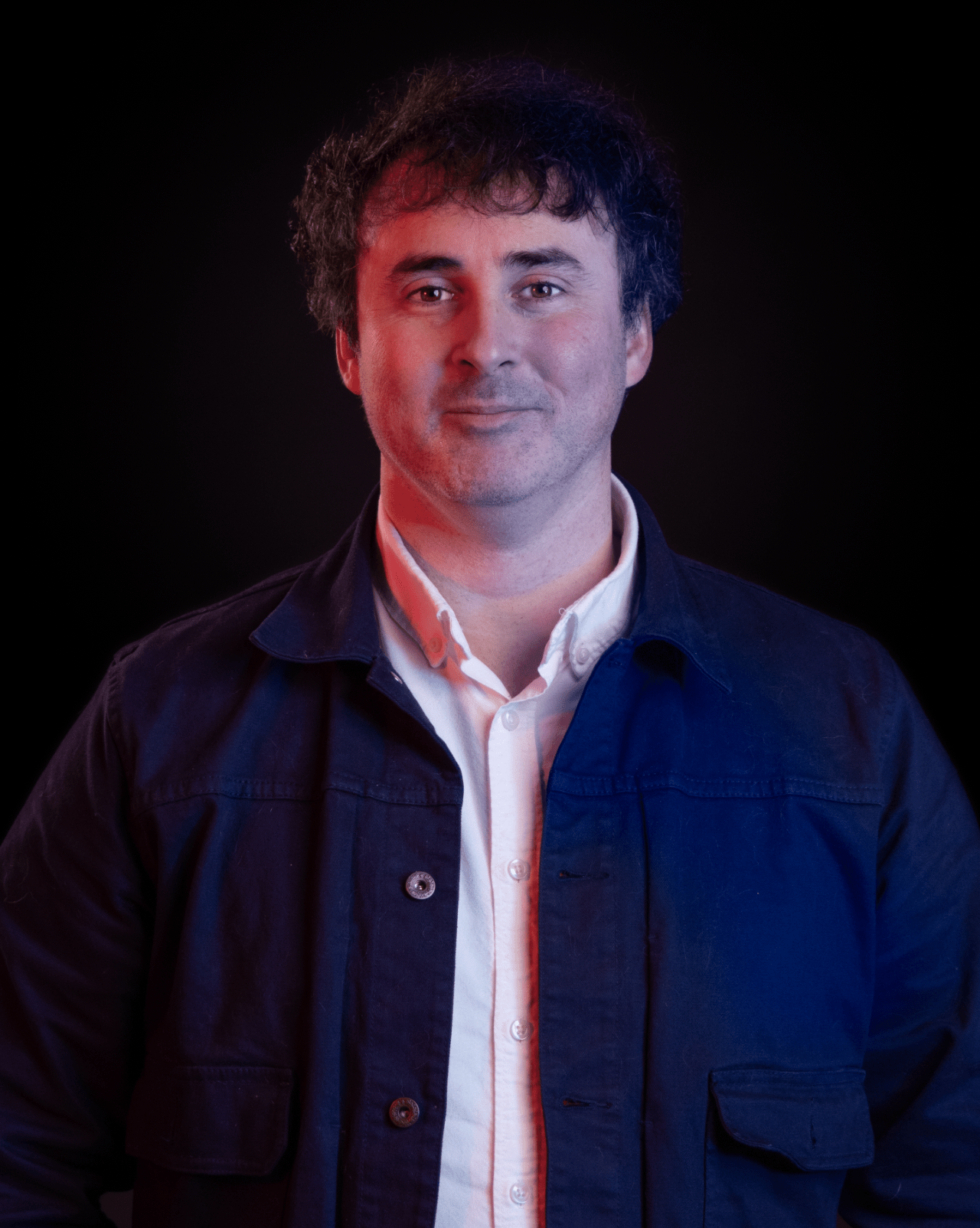 If ever a person and company were a partnership waiting to happen, it's Rebel and James Dowd, our VP, Creative and Content. His path was circuitous, but it ultimately led him to us.
His odyssey began in college, where he worked full-time but subsequently quit the day after graduation — the opposite of what everyone else was aiming to do.
"I was what my dad, a government and military man, expected of me," he says. "I was an absolute 'shirt-tucker.' I hated that. It wasn't me."
So, James changed things up, moving to Italy to become a huckster, tricking Americans with too much money and too little taste into buying cheap Italian crap.
"The experience of conning people brought me out of my shell," he says "It helped me become a better storyteller and put me on a path to being the creative I wanted to be."
A year later, when money got tight, he came back to the States to find work that didn't require him to tuck his shirt in.
After landing a job with a film production company in NYC, James began weaving a 20-year writing and creative career that spanned independent film production, live sporting events, comedy shows, and more. He helped make shows for MTV, Fox Sports, and ABC; worked at agencies developing global marketing and ad campaigns for brands like Budweiser, Buffalo Wild Wings, Ford, Kellogg's, and Mercedes; was part of the launch of such blockbuster films as The Amazing Spider-Man 2 and Man of Steel; and more.
Along the way, he's freelanced and held several senior creative positions. In 2019, he penned the book "Write Dumb," which was described as "a collection of straight-up stupid secrets to the written word."
Getting back to that destiny thing, "I feel like my brand has always been Rebel," he says. "Once, at the top of a business card, I had the line, 'I aim to misbehave.' In fact, there's a great quote by the late royal photographer Cecil Beaton that sort of sums up my philosophy: 'Be daring, be different, be impractical, be anything that will assert integrity of purpose and imaginative vision against the play-it-safers, the creatures of the commonplace, the slaves of the ordinary.'"
Become a Rebel