AO NA: Marketing with Surgical Precision
The right program helped a medical education provider raise its profile.
AO NA is a well-established continuing medical education company that offers in-person webinars and online courses as well as other learning activities centered around evidence-based best practices. Infused by real-world experience, AO NA develops its materials by having surgeons and educators work together to create experiences that are meaningful, relevant, and highly engaging. Working across several surgical disciplines, AO NA's audience ranges from residents to attending physicians, to highly regarded surgeons.
AO NA came to Rebel after experiencing a decline in course attendance, exacerbated by COVID. Despite serving a diverse surgical audience and 30 years' experience offering unique educational opportunities, the organization was finding that it needed to raise awareness about itself and its programming.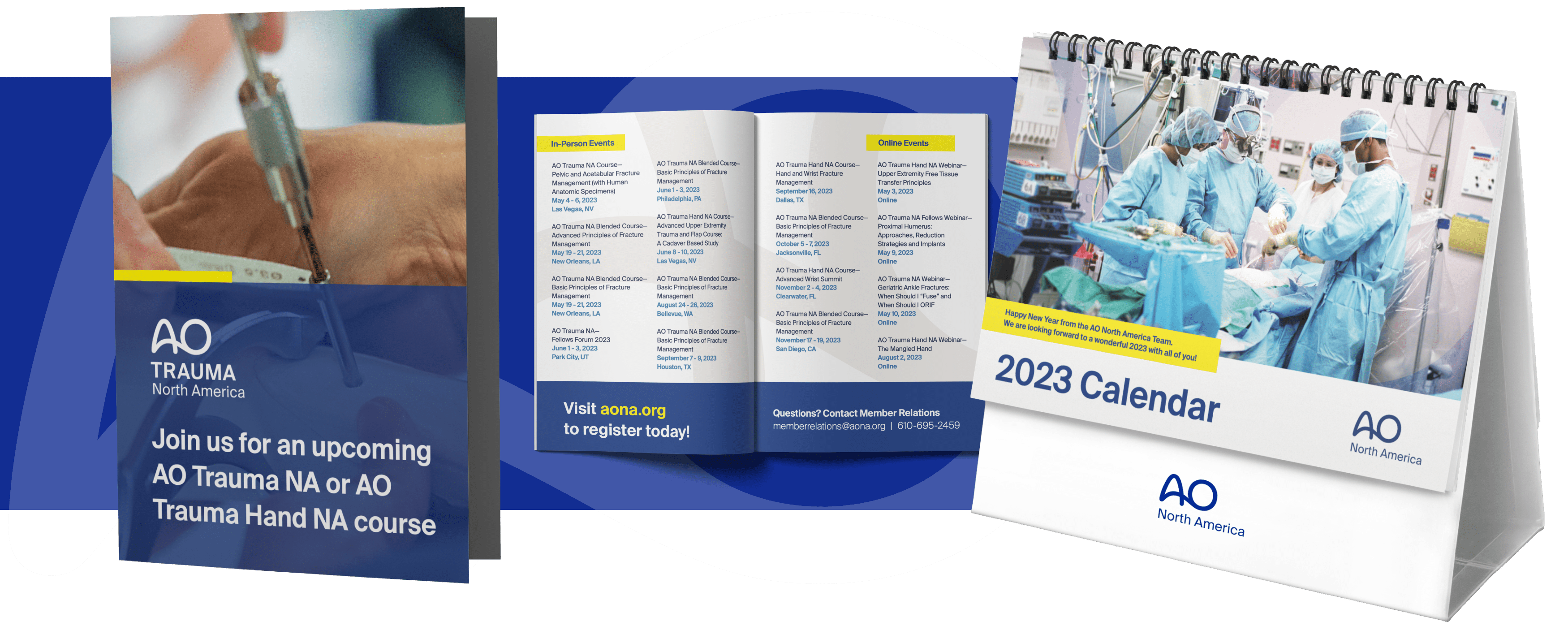 Creating a Long-Term Marketing Journey
The first step in the process was an AMP session held at AO North America's offices. Through that in-depth exploration of their needs, we came to the decision that we had to get ahead of the marketing curve. We needed to do some serious advance planning and implementation with renewed strategic vigor.
To get there, we created a two-pronged approach: First, we developed a long-term marketing journey that would put the development of materials on a 12-month calendar, putting the messaging several months ahead of programming. The strategy was designed to steadily elevate AO NA's presence—and awareness of its courses and events—across a number of channels, while more effectively targeting prospects. Within the first six months of the program, the team had created a serious cache of assets, including: 73 course flyers, 100+ emails, 34 LinkedIn ads, 66 Programmatic ads, 16 specialty flyers for awareness, 4 annual event calendars and 2 postcards.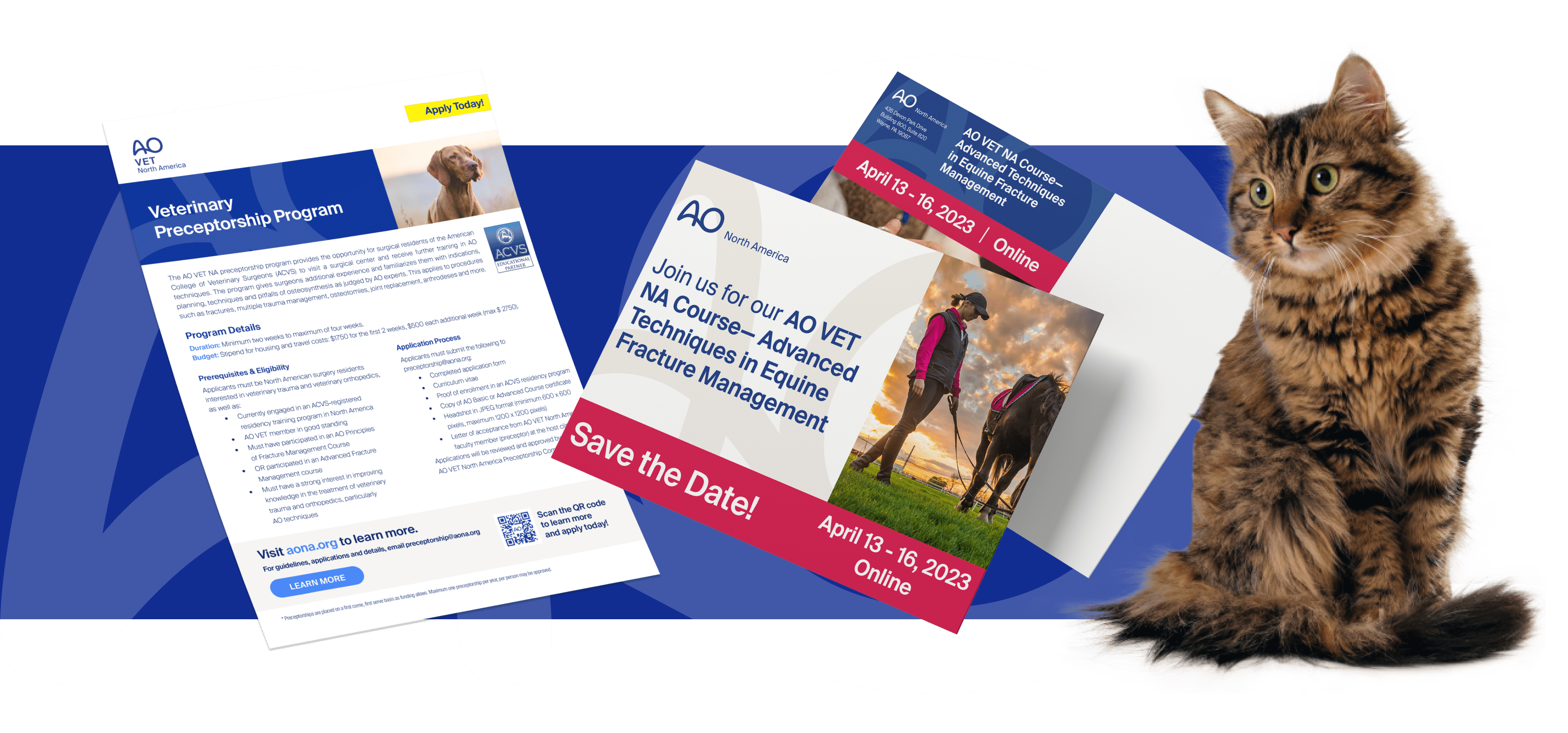 The second prong was operational. Rebel created a client-facing Asana project, giving AO NA ongoing access to the program and allowing their team to submit change requests for existing collateral. In addition to improving overall workflow, the Asana project offered the benefit of bolstering communication and building trust.
We also built out templates for pieces across the board, giving the team access to updated, attractive shells that allowed us to quickly create the assets we needed. Along with the agility they provided, the templates helped us build greater brand awareness. For example, we were able to develop an annual course calendar that was specialty-specific, allowing for much more targeted marketing, which was a big hit for AO NA.
As far as initial results go, Rebels' assets have been designed to drive people to AO NA's courses and events page, which has experienced a 160.6% increase in traffic since our program's inception.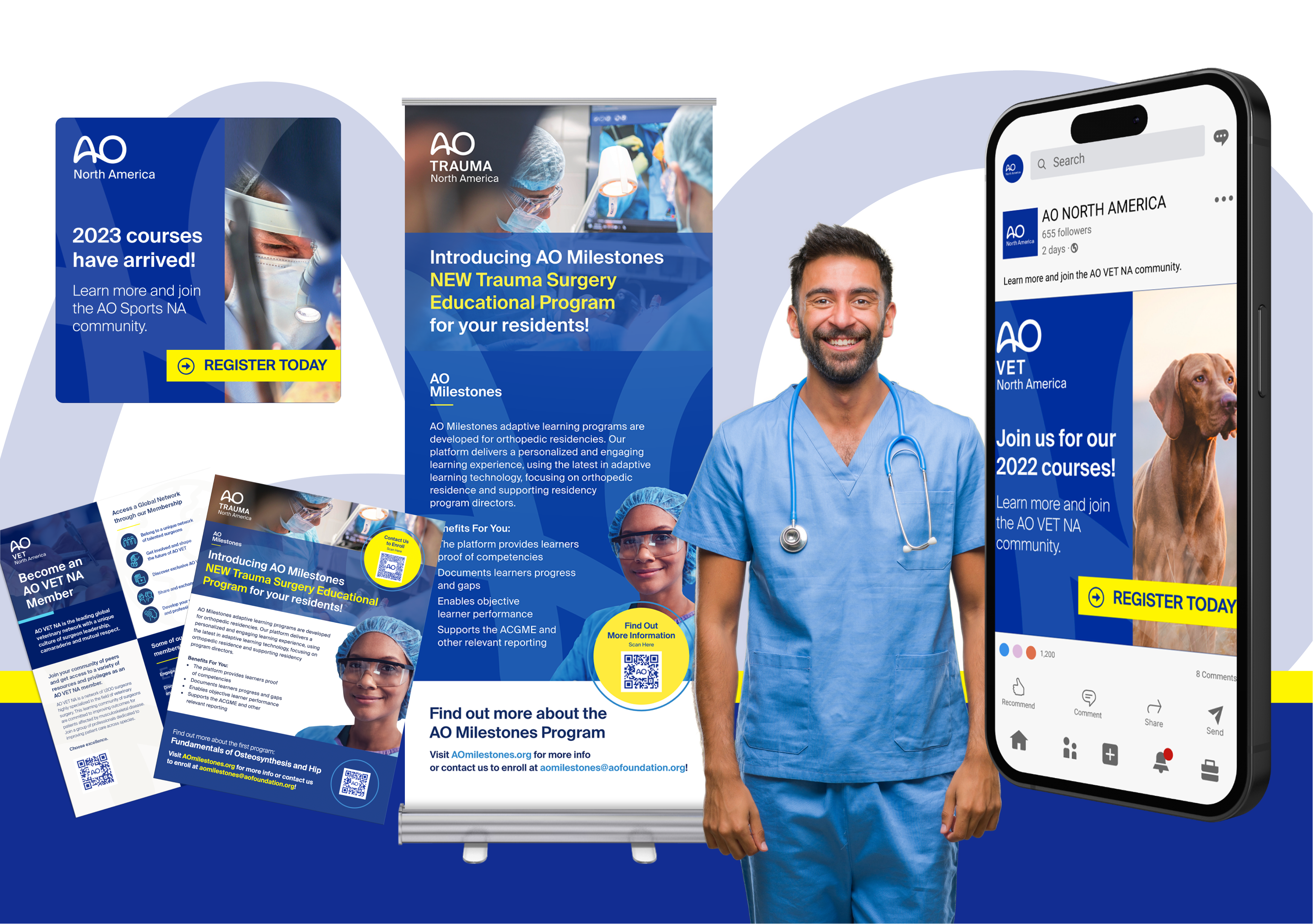 Are you ready to promote your brand?
Let's get your journey started