There aren't many rules around these parts — we are Rebels after all — but if there's one we all adhere to it's this: don't say PPC (pay-per-click) only includes Google Search Ads. That may have been true at some point, but it's no longer the case.
Today, PPC spans multiple platforms including social media networks and display ads. Rather than being platform-specific, it describes the bidding model. And it's one that's incredibly popular. In 2017, there was a total investment of more than $10 billion in PPC, according to Social Media Today. And that number has grown since then.
Rebel's supervisor of advertising, search & analytics Tim Conroy shared his thoughts to provide a better understanding of how PPC works — and to shed some light on this ever-changing but increasingly important aspect of digital marketing.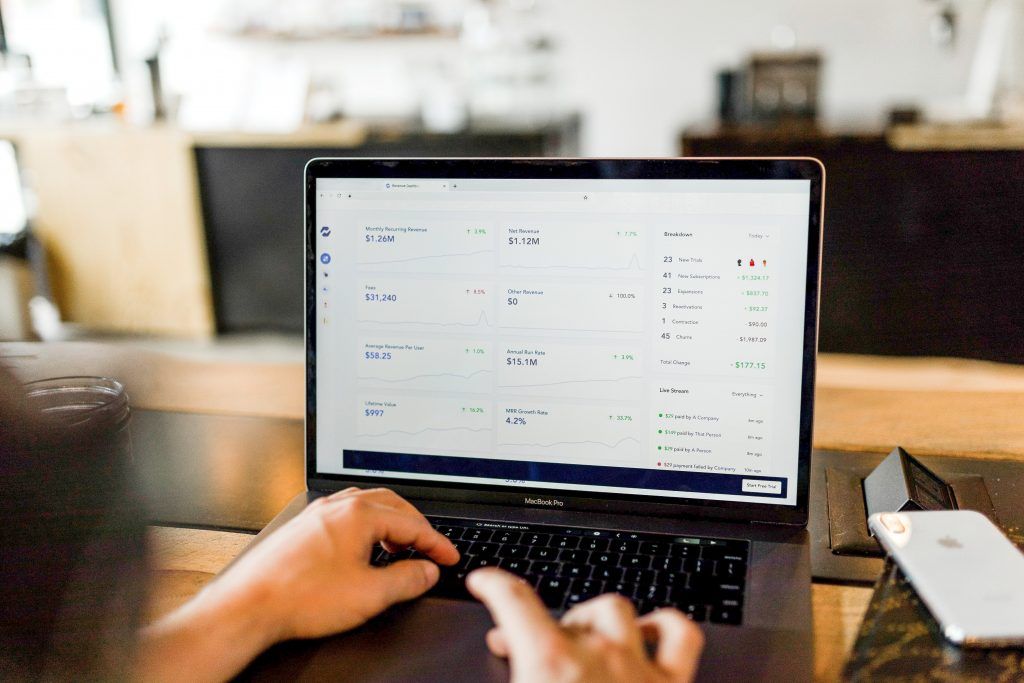 How Does PPC Work?
At its most basic level, PPC provides advertisers with an opportunity to only pay for the clicks they receive on their ads. In addition, it also requires advertisers to bid on things like search terms and audiences — whether they're on Google, Facebook, LinkedIn or any other platform with this buying model — to earn optimal placement for their ads on search engine result pages or social feeds. With that in mind, it's important to separate the idea that PPC strategy applies to one specific platform.
"A lot of people tend to only think of it as search, but it's actually just a model that you're bidding toward," Tim says. "Multiple platforms allow you different options of what to bid on."
Specifically, while search ads are predominately keyword focused, display or Facebook campaigns are geared toward bidding on specific audience segments, which allows you to target more specific customers.
"You can go after a different audience," Tim notes. "If we're talking about display campaigns or Facebook, you're bidding on different interests and audience buckets you develop."
PPC Lets You Learn
Aside from offering the flexibility to bid on different audiences and keywords, PPC is an attractive strategy because it lets you learn and make changes in the midst of a campaign. If something isn't working — whether it's copy, creative or even the specific platform — you have the ability to make edits. And that's all because Rebel's advertising and search team is constantly looking at how to improve.
"Our team is going in every single day, looking at the campaigns and seeing what's going on." Tim says. "That's why we have recurring reporting calls with our clients. We're always on our toes. 'I can move this. I can change that. I can get some new creative.'"
A robust PPC strategy also requires much more than a set-it-and-forget-it mindset. In fact, a considerable amount of legwork is put in ahead of time to develop media plans and strategies.
"Before we even launch we're looking to see: can we be smart about this?" Tim says. "Can we be strategic about this? Instead of just turning something on and letting it go. That's the up-front in our media planning phase."
Like A Big Circle
Everything we do at Rebel is interconnected, and nothing shows that more clearly than PPC campaigns in action.
For example: a website with a renewed focus on SEO, coupled with strategically developed keywords and topped off with clear and focused ad copy on new landing pages will draw in resources from nearly every department. Then, with an analytical and data-driven approach to PPC, we deliver considerable return on investment to our clients.
"There are a lot of different components to it but everything we do at our company, all the pieces work with each other and there's a way to connect the dots," Tim says "Everything we do as an agency all comes back to one another — like a big circle."
Always Learning
The world of digital marketing is always evolving — that's no secret. Tim and the rest of Rebel's advertising and search (AdSea) team are constantly staying up-to-date on the ever-moving target of what's next in the world of paid media, especially because platforms often change what we are able (or not able) to do.
"We try to make sure we're testing out new strategies or ad units or things like that. But even to the extent of the things we use for tracking purposes there's new stuff coming out constantly," Tim notes.
So how does one keep it all straight?
"Test and learn," Tim says.
The future of PPC is always a moving target. But rest assured, Tim, his team and all of Rebel will be ready.