HALO: SCALING YOUR BUSINESS ISN'T EASY.
The world moves too fast to rely on an outdated sales process. You need to close deals — and you need to do it at the pace that customers have come to expect from the digital world.

We know how it goes. A lead comes in, and you hop on the phone to establish the relationship and learn more about their ask. You're excellent at what you do, and the customer is interested. Then comes the inevitable question:
"Can you send me some examples?"
Typically, you'll thank your customer via email as a follow up and set the expectation that they'll receive relevant examples in a few days. You rally the team to collect the assets, craft your communication, and send it their way.
By this time, your customer has moved onto different priorities. Days, or even weeks, can go by while you wait for this to bubble up to the top of their priority list. By the time you get in contact again, you've got to reestablish the relationship all over again.
What if we reinvent this process? On that very same call, what if you could send those examples instantly?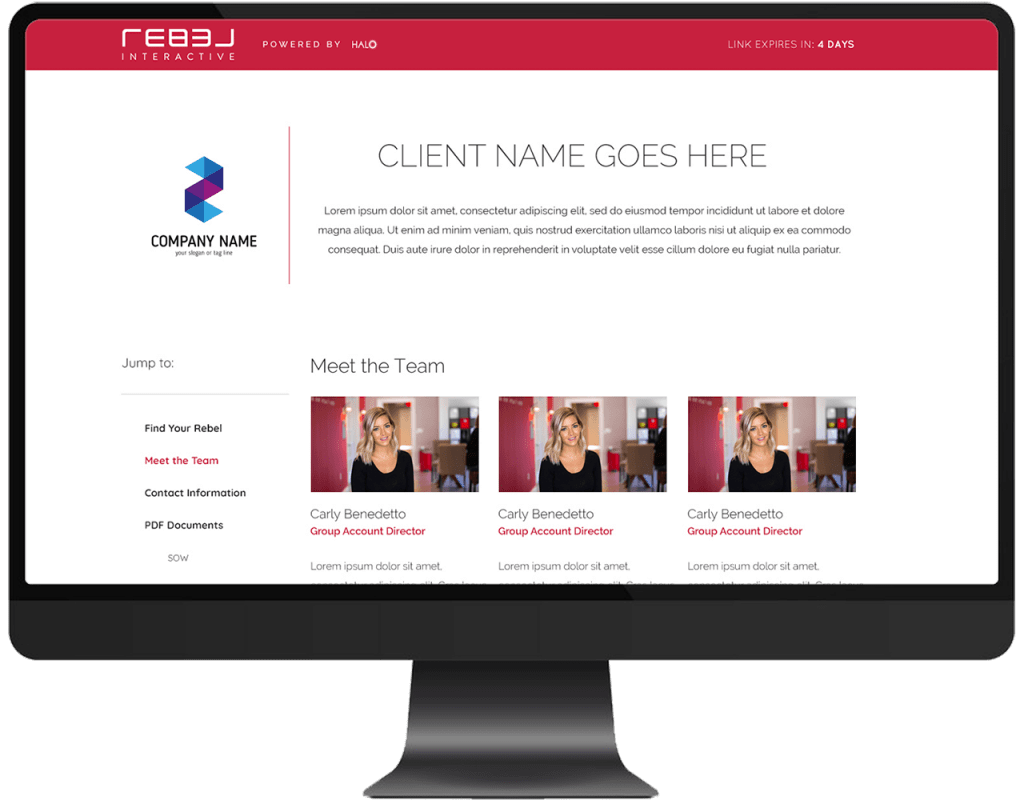 HALO is Rebel's solution.
An easy-to-use platform that acts as a marriage between your sales and marketing team, HALO allows you to send perfectly curated, custom examples to your customers in real-time, creating a "halo" of superior responsiveness and service.
HALO enables your prospective customer to receive qualified information immediately, and it eliminates response lag time, as well as the potential for a missed opportunity. This also means that each customer will have their own experience, avoiding the templated approach of boilerplate content.
Using the HALO platform, you can condense your sales process from weeks to hours, allowing you to focus less on the follow-up and more on growing your business.
There's no IT integration required, either.
You simply log in, load up your content and you're ready to pull together beautifully branded landing pages that are custom to your audience in seconds. Because you're able to have multiple users log in to the platform, you're also able to ensure that all of the content you or your team is sharing is the latest version ensuring your sales team is more efficient, consistent, and accurate with what they are sharing with potential customers.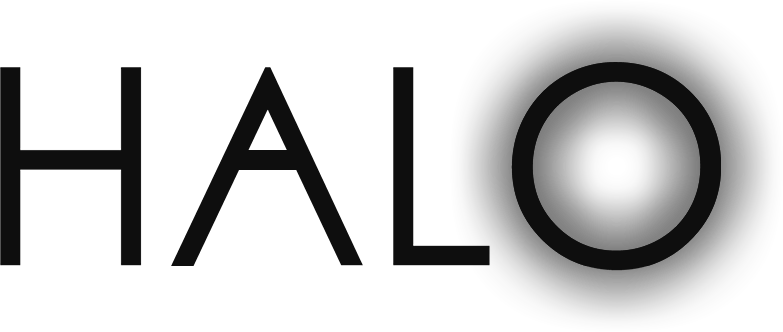 HALO allows users to:
Deliver relevant, timely and valuable information
Organize a library of documents for rapid retrieval
Easily customize presentations of information for a broad range of applications
Resolve sales and marketing pain points
Client onboarding
HR & Employee onboarding
File and document sharing
LMS – Learning management system
Education
Sales enablement
Personalize responses
Share multimedia
Centralize information for version control
Turnkey use: no IT integration
Condense the cycle. Close more business. HALO is your opportunity to scale.